UNO Strauss Performing Arts Center Schedule
Heartland Philharmonic Concert
Tuesday, April 28 | 7:30 P.M.
Strauss Performing Arts Center Recital Hall
Mary Hannah Stephenson Graduate Voice Recital
Wednesday, April 29 | 12:00 P.M.
Strauss Performing Arts Center Recital Hall
Guest Artist Recital featuring Shantala Subramanyan, Indian flute
Venu gaanam - Flute sings
Wednesday, April 29 | 7:30 P.M.
Strauss Performing Arts Center Recital Hall
Tickets are $15 for adults, $10 for students and seniors, free with MavCard
Ryan Daly Junior Voice Recital
Thursday, April 30 | 4:00 P.M.
Strauss Performing Arts Center 105
Matt Ehlinger Junior Guitar Recital
Thursday, April 30 | 5:00 P.M.
Milo Bail Student Center Ballroom
Justin Payne Senior Voice Recital
Thursday, April 30 | 6:00 P.M.
Strauss Performing Arts Center Recital Hall
Jazz Combo Concert
Thursday, April 30 | 7:30 P.M.
Milo Bail Student Center Ballroom
May Events
Joye Trimmell Senior Cello Recital
Friday, May 1 | 3:00 P.M.
Strauss Performing Arts Center 105
Symphonic Wind Ensemble & University Band Concert
Friday, May 1 | 7:30 P.M.
Strauss Performing Arts Center Recital Hall
NMTA District Music Festival
Saturday, May 2
Strauss Performing Arts Center
String Faculty Collaborative Recital
Thursday, May 7 | 7:30 P.M.
Strauss Performing Arts Center Recital Hall
Kara Smith Senior Voice Recital
Monday, May 11 | 6:00 P.M.
Strauss Performing Arts Center Recital Hall
Spire Celebration of Keyboard Arts
May 14-16 | 7:30 P.M.
Strauss Performing Arts Center Recital Hall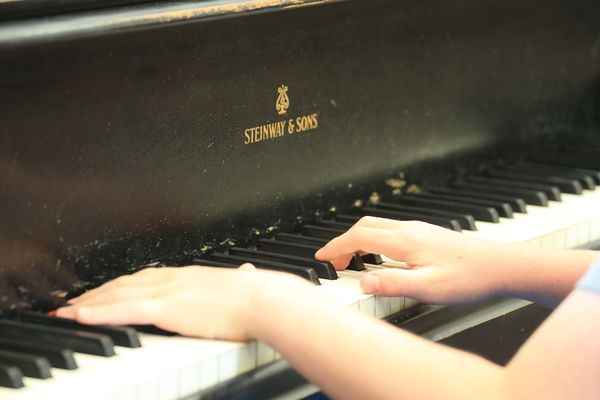 Dani Meier Studio Bass Recital
Tuesday, May 19 | 7:30 P.M.
Strauss Performing Arts Center 105
Percussion Ensemble Concert
Tuesday, May 19 | 7:30 P.M.
Strauss Performing Arts Center Recital Hall
Tickets for UNO Ensemble Concerts & Faculty Recitals
Ticket Prices - Unless Otherwise noted, are $5.00 for General Admission; $4.00 for Students, Seniors, and Alumni Association (with card); Free for UNO Students, Faculty, and Staff with a MavCard.
Junior, Senior, and Graduate Student Recital are free.
*Special concerts or events or concerts not sponsored by the UNO School of Music or concerts not held in the Strauss Performing Arts Center may be priced differently.*
Performances are subject to change.