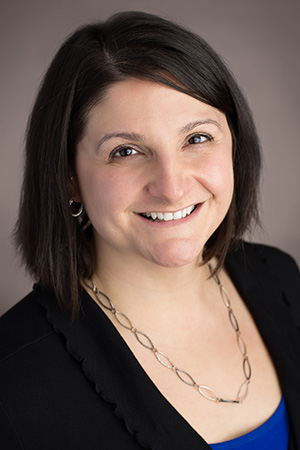 Leigh Ann Garstecki
She/Her/Hers
Director of Campus Recreation and Wellness
Campus Recreation and Wellness
---
Additional Information
About Leigh Ann
Leigh Ann Garstecki (she/her) joined UNO as the Director of Campus Recreation & Wellness in July of 2022. She is responsible for leading a team of nine professional staff, and roughly 120 part-time staff. In this role she assists her team in overseeing operations of the campus recreation facility housed in H&K, as well as all the services and programs they deliver. The University's Health and Wellness Coaching program also falls under her direction.
Leigh Ann joined us from Duke University where she served as the Director of Fitness & Wellness for the past seven years. While in that role, she helped develop and led the departments DEI initiatives, something she intends to continue here at UNO.
In addition to her primary position, she coached the Duke Women's Club Basketball Team, continuing her role as a basketball coach from her previous institution, University of Maine at Machias. At Machias, Leigh Ann was the Director of the Fitness and Aquatics Department for three years, where she also taught academic courses for the Environmental and Recreation Management Program.
She is a graduate of the University of Wisconsin-Madison, where she received her BS in Dietetics, and Eastern Kentucky University where she earned her MS in Physical Education with an emphasis in Exercise and Wellness.
Leigh Ann has 20 plus years of experience in fitness and wellness and is passionate about the impact Campus Recreation & Wellness can have on a student.