The following examples of Service Learning projects explore the three types of Service Learning models.
Traditional Service Learning Model
Traditional Service Learning involves a University course working directly with a community partner on a project.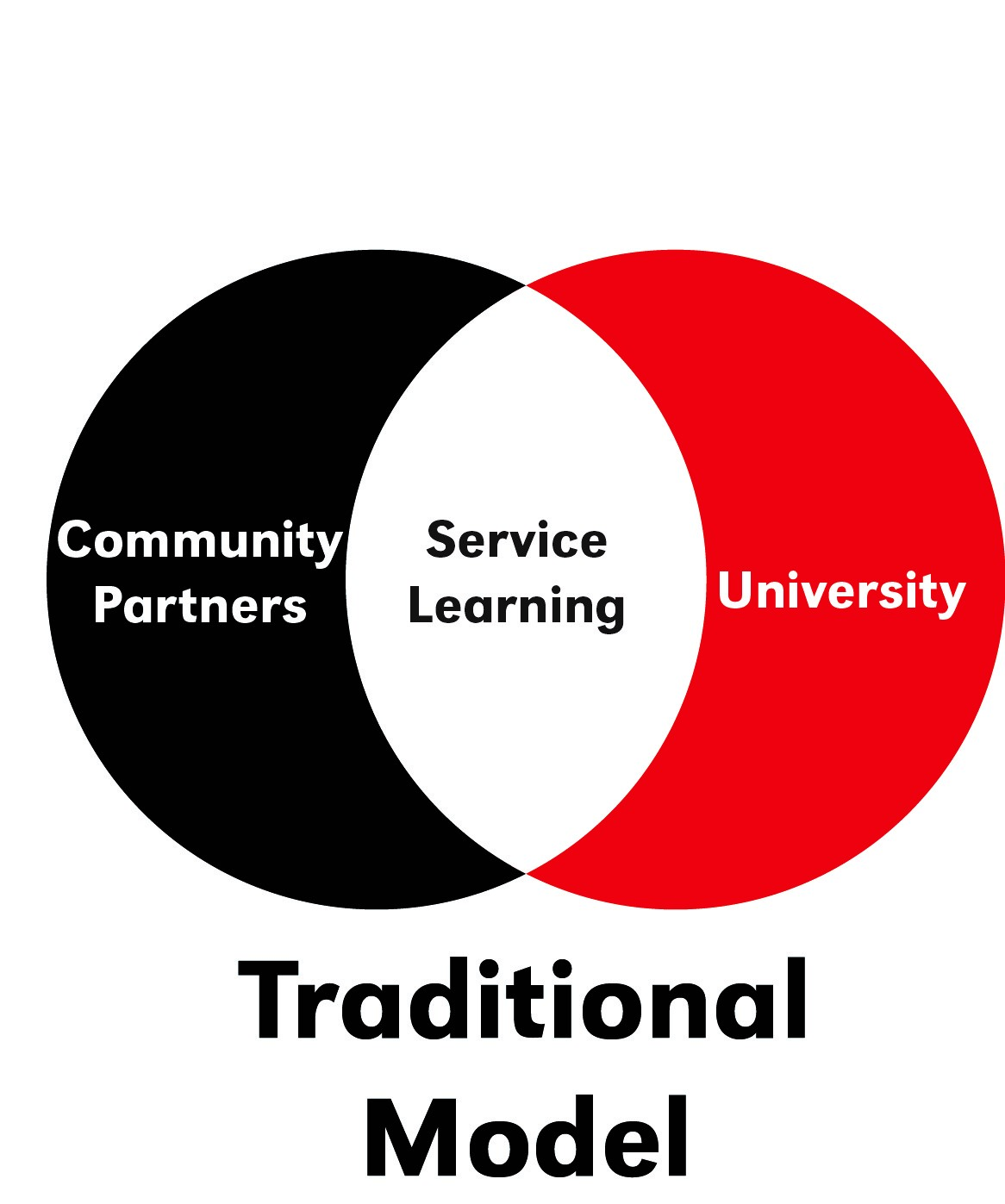 An Example:
UNO faculty member Elaine Nelson incorporated service learning into two of her courses, Women in America Since 1875 and Women and Gender in the American West, in which students interviewed and recorded oral histories of 12 women in Omaha who shaped, changed, and trail blazed in their community. Students worked closely with curators from the Durham Museum to create an exhibit titled "Women in Omaha: A Biographical Sketch of Persistence Through History" highlighting how the women forged positive change in Omaha's history.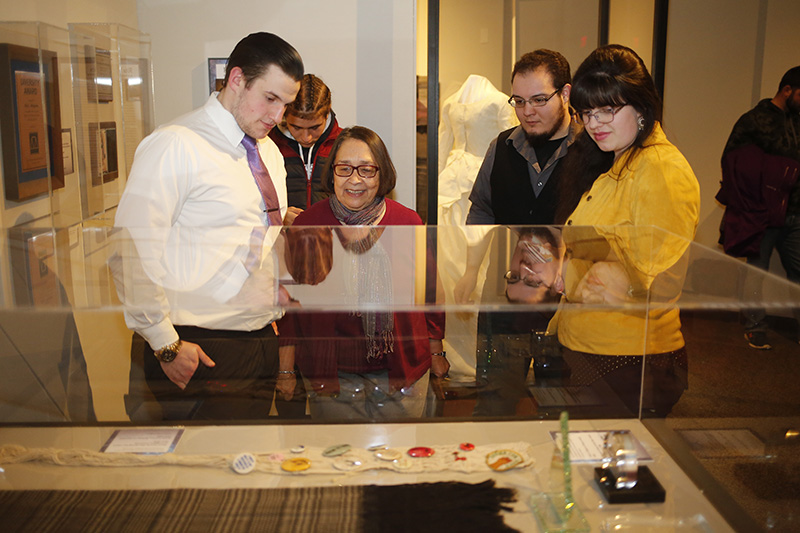 P-16 Service Learning Model
P-16 Service Learning involves a University course working directly with a P-12 (pre-school - high school) class and a community partner on a project.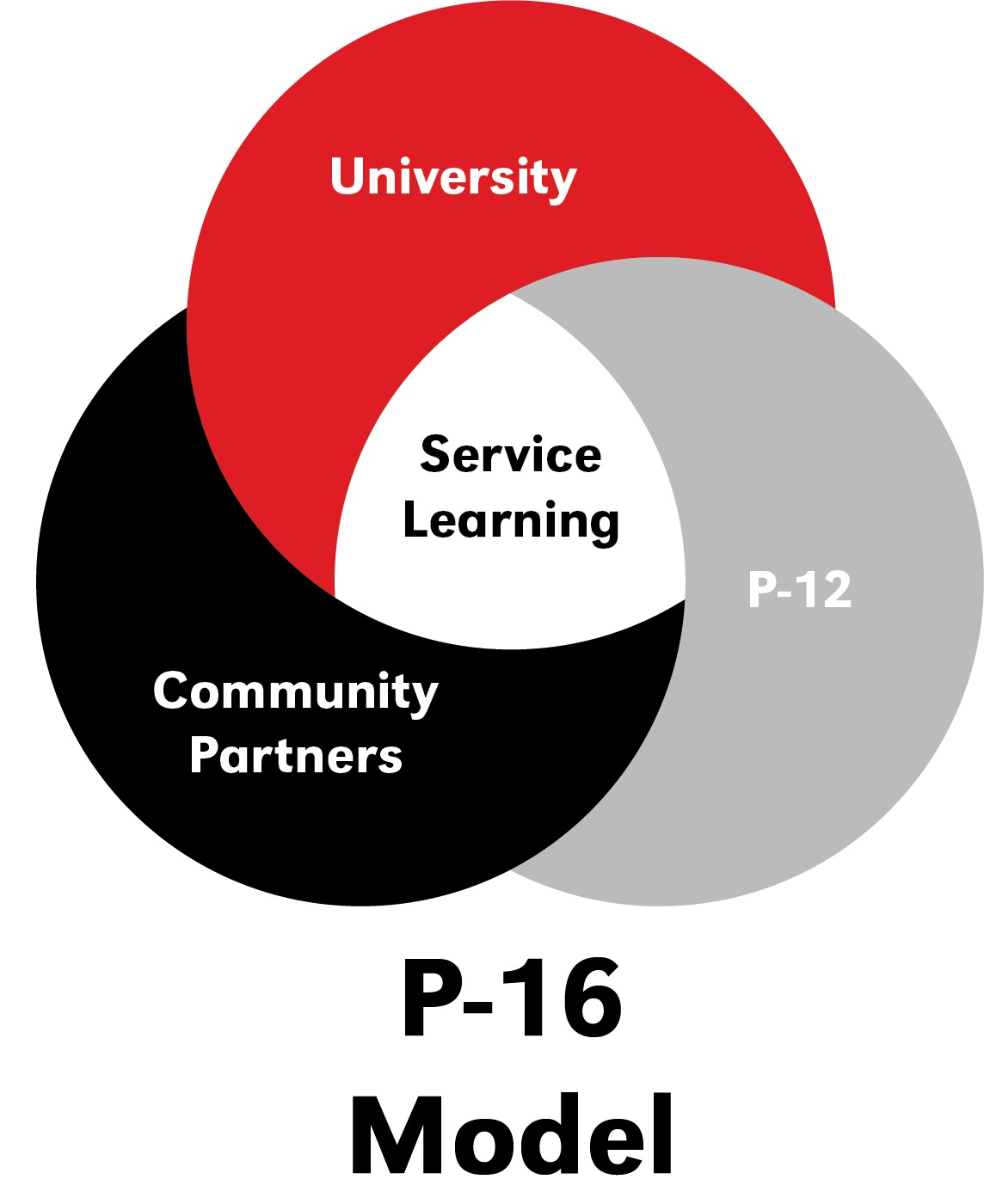 An Example:
Students in UNO faculty member Dana Richter-Egger's Chemistry in the Environment and Society class worked with Rachel Benzoni's AP Chemistry students from Northwest High School to test Pawnee Creek that runs through the Lee G. Simmons Conservation Park and Wildlife Safari. Students, teachers, and Wildlife Safari Park staff geared up in boots and buckets to explore the river for common Nebraska macroinvertebrates and used kits to test the water's pH, nitrate and phosphate levels. At the end of the semester, UNO and Northwest High School students presented their findings from the water tests to the Henry Doorly Zoo and Wildlife Safari Park representatives. Both student groups were able to use their knowledge of chemistry to support the Wildlife Safari Park's reptile and amphibian project.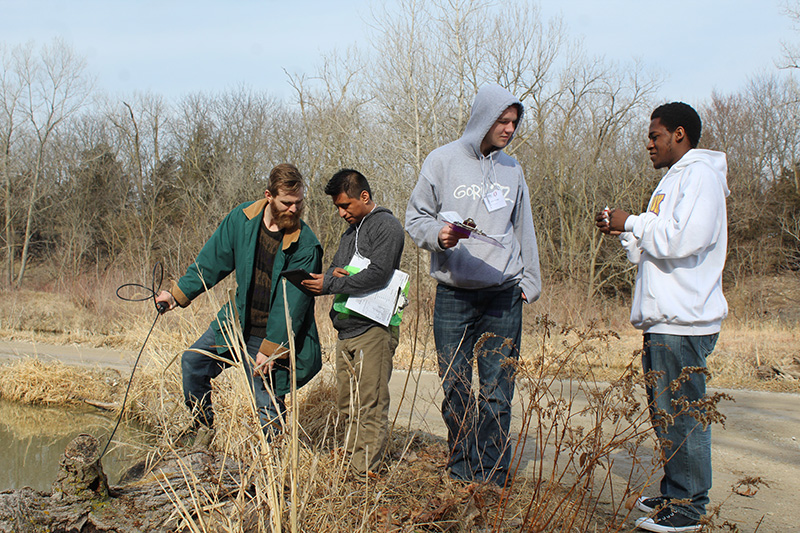 Maverick Philanthropy Initiative
The student philanthropy model in the Maverick Philanthropy Initiative is a form of service learning that links charitable giving with student voice and course instruction. Community organizations provide expertise on community-identified issues and solutions by submitting funding applications, which are chosen and advocated for by students.
An Example:
In CMST 1110: Public Speaking Fundamentals, faculty members in multiple sections used the persuasive speech in the course to create the opportunity for students to develop a product for a nonprofit organization while also developing philanthropic giving skills. Students chose a nonprofit agency for which to write the persuasive speech based on their personal experiences with the organization or the list of partners provided. They then created and recorded the speeches that the partner organizations used for promotional materials. Ultimately, the students voted on who used the course concepts and persuasive techniques to best encourage them to give of their time, talent, or treasure.