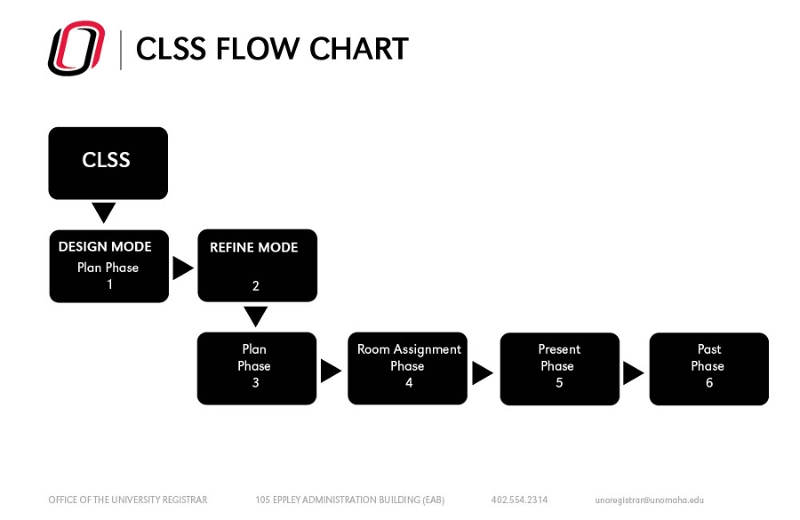 CLSS - Course Leaf Section Scheduler Definitions
Design Mode
Plan Phase – Department Maps out courses for upcoming term. Add and delete classes, adjust existing offerings, plan around other departments schedules but not integrated with MavLINK/Peoplesoft.
Refine Mode
Plan Phase - In Refine mode all changes to class data will update live in MavLINK/Peoplesoft.
Room Assignment Phase - Usually takes place two weeks before the schedule goes live. All users will cease to have edit access to CLSS until room scheduling is complete.
Present Phase - Most all changes during this time period will need approval from the Registrar.
Past Phase – Read-only view of current schedule in preparation for roll to next like term.