UNO Aims to Fulfill Nebraska Workforce Needs Through STEM Education Statewide
If students knew that what they learned in STEM courses could make a difference in the world and their community, would they pursue related careers?
published: 2021/06/10
contact: Sam Peshek - University Communications
email: unonews@unomaha.edu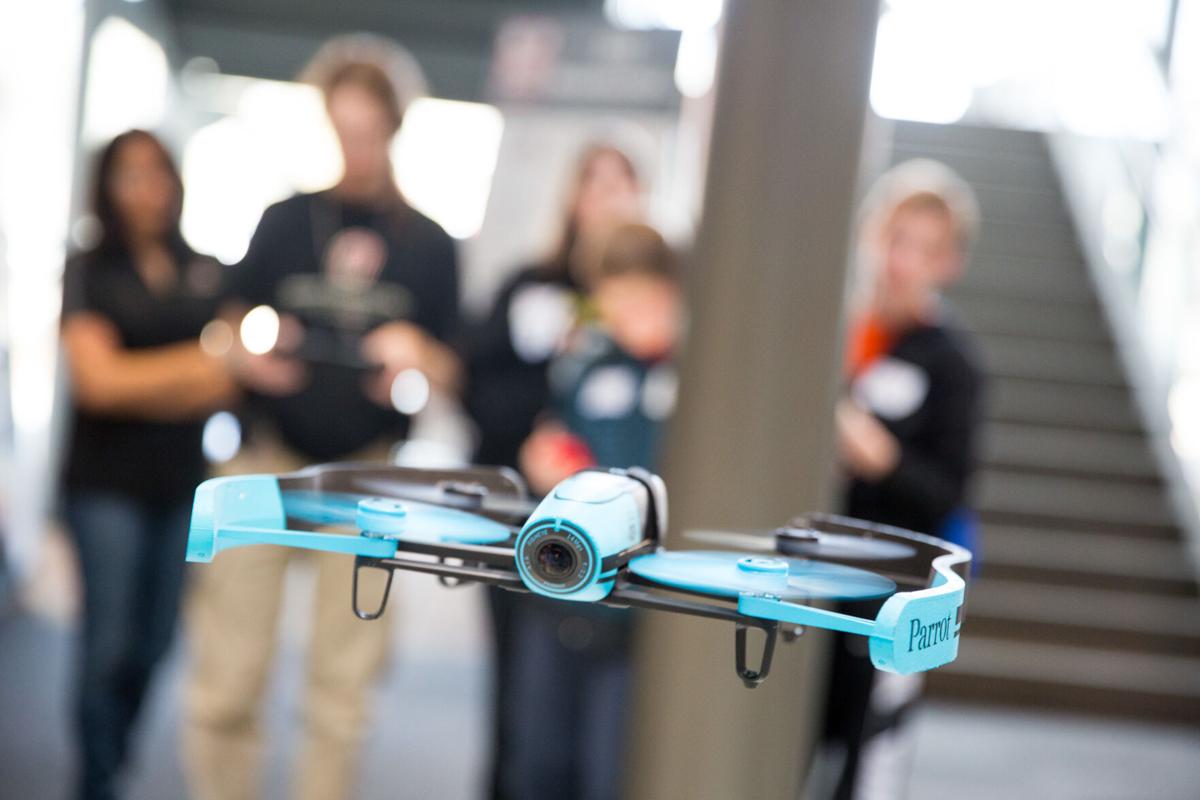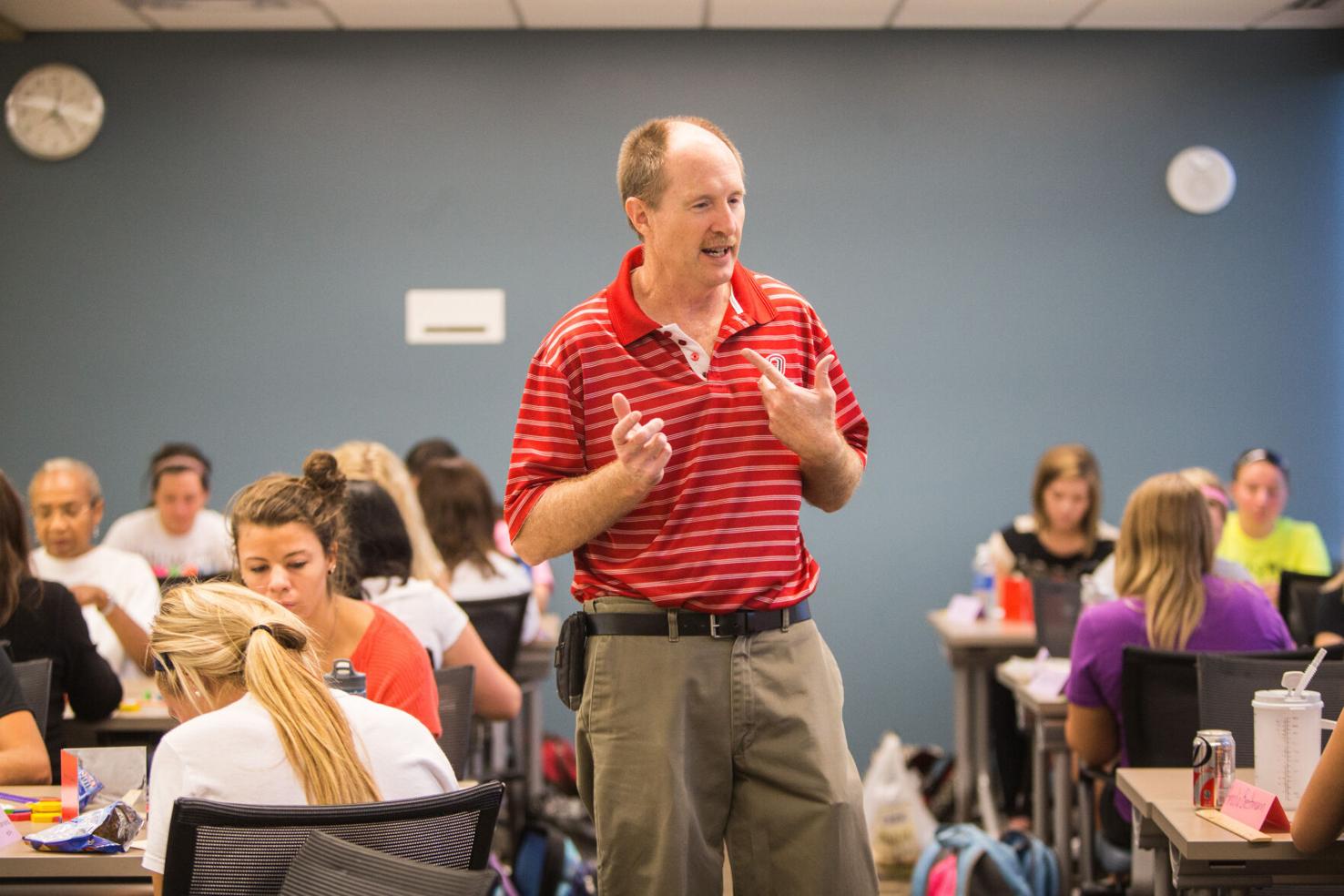 If students knew that what they learned in science, technology, engineering, and math courses could make a difference in the world and their community, would they pursue related careers?
That question is what compelled University of Nebraska at Omaha Professor Chris Moore – an expert on chemistry and physics education – to author high school curricula that are the first chemistry and physics programs to fully align with Nebraska's new college- and career-ready standards for science.
This authentic learning approach challenges students to explore STEM topics that are grounded in real science, such as connecting gas laws to the high winds that sweep across Nebraska and fuel wildfires in California or learning about acids and bases by examining data on ocean acidification.
"When a student realizes chemistry or physics relates directly to their lives and can be used to help people in their communities, it keeps them engaged with the subject matter in a way that adds depth and meaning to their coursework," Moore said. "When you make that emotional connection, you have a generation of highly engaged, lifelong learners who want to pursue those high-demand careers that will address those challenges and many more."
Moore isn't alone in thinking outside the box to inspire and equip Nebraska students of all ages to take on one of the more than 34,000 annual job openings in high-skill, high-demand, high-wage careers – many of which require college degrees in STEM fields.
UNO is also home to the STEM Teaching, Research, and Inquiry-based Learning Center, also known as the STEM TRAIL Center. Led by biology professor Christine Cutucache, Ph.D., the center works hand-in-hand with the Omaha STEM Ecosystem to foster experiences that create lifelong learners throughout Nebraska.
The Omaha STEM Ecosystem's founding organizations include Omaha's Henry Doorly Zoo & Aquarium, Union Pacific, and Omaha Public Power District. They collectively work with nearly 900 members to identify needs within the local economy and to facilitate a wide array of professional development, teaching, coaching, mentorship, scholarship, and workshop opportunities.
"The Center revolves around this idea that research is a teaching tool. Many of us learn by doing, and when we learn how to ask questions, analyze data, and present our findings, we support lifelong learning," Cutucache said.
"In an economy that is rapidly evolving, adaptability is everything. We're preparing people for jobs and the unique workforce needs of the state. Our programs have a proven track record of retaining students and diversifying the workforce, thus serving as putty on the otherwise leaky STEM pipeline."
UNO also specializes in training future STEM educators so that K-12 students from around the state have positive learning experiences in the subjects and are inspired to pursue careers in STEM fields.
The Office of STEM Education and UNO's College of Education, Health and Human Sciences offers a number of pathways to become a STEM educator, including opportunities for teaching certifications and a STEM concentration for students in the college's elementary education program and a graduate program that enables students with a STEM bachelor's degree to become a certified teacher.
Community Chair of STEM Education and Professor of Teacher Education Neal Grandgenett said the possibilities are endless.
"When we give our educators the tools, knowledge, and experience they need to teach science, technology, engineering, and math in a highly engaging way, we help children develop and sustain passions for the content," Grandgenett said. "This, in turn, opens new doors to passions and career paths to K-12 students."
To learn more about how UNO drives STEM education to power Nebraska's STEM workforce, visit
impact.unomaha.edu
About the University of Nebraska at Omaha
Located in one of America's best cities to live, work and learn, the University of Nebraska at Omaha (UNO) is Nebraska's premier metropolitan university. With more than 15,000 students enrolled in 200-plus programs of study, UNO is recognized nationally for its online education, graduate education, military friendliness and community engagement efforts. Founded in 1908, UNO has served learners of all backgrounds for more than 100 years and is dedicated to another century of excellence both in the classroom and in the community.
Follow UNO on Facebook, Twitter, Instagram, TikTok, LinkedIn, and YouTube.