Which Team Will Win the CWS? The Data Points to a Champion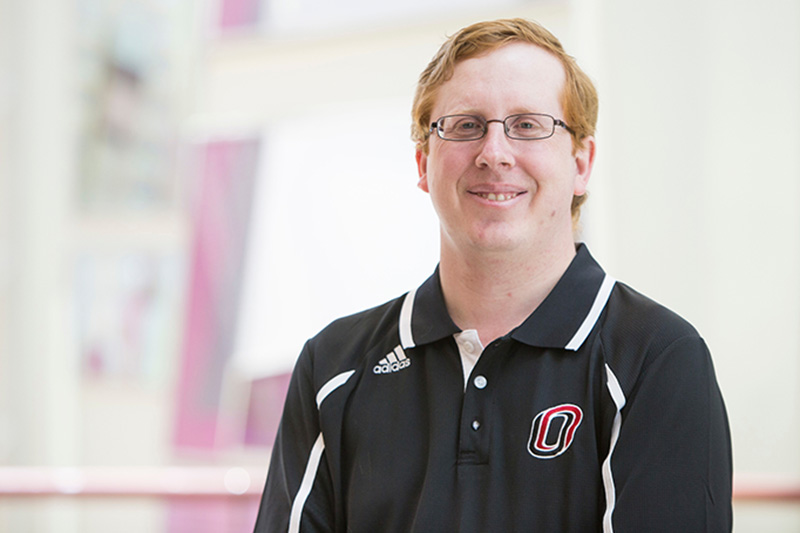 Andrew Swift, D.Sc.
This time of the year is never a quiet one for Omaha as the best teams in the nation come together to compete for college baseball's ultimate prize: NCAA College World Series Champions.
Teams representing Arizona, Mississippi State, NC State, Stanford, Tennessee, Texas, Vanderbilt, and Virginia have all made their way to Omaha for the 2021 College World Series.
But which team will leave town as champions? Much like filling out a bracket, anyone can guess which of the eight teams will hoist the trophy, but a UNO faculty member has a method based in data that has seen success.
In 2019, Andrew Swift, D.Sc., an associate professor of mathematics at UNO, and Andrew Tew, MS, successfully predicted that Vanderbilt would be the winners of the College World Series. Swift's predictions weren't magic or by random chance. He utilized a mathematical model using data from the regular season to predict the winner.
The model looks at a team's performance throughout the regular season as well as a few other variables. It then runs all eight teams through a simulated CWS thousands of times.
Despite a year off due to the cancellation of the CWS in 2020, the 2021 predictions seem similar to 2019's. However, the results also hold significant differences. 2019's model found that Vanderbilt and Mississippi State were heavy favorites, showing a large gap between the front-runners, the middle of the pack, and the underdogs. The gaps have narrowed, and competition is slightly tighter this year, but a familiar name leads the pack.
2021 CWS Projected Winner
Team
Chance to Win
Vanderbilt
23.8%
Tennessee
19.0%
Mississippi State
17.6%
Stanford
12.3%
Texas
12.0%
Arizona
8.9%
NC State
4.7%
Virginia
1.7%
According to Swift and Tew's model, Vanderbilt is projected to win the 2021 College World Series and again looks to have a fairly large advantage over the other teams on the roster. Tennessee follows close behind as does Mississippi State. The gap widens a bit after that as Stanford, Texas, and Arizona aren't quite as likely to win. NC State and Virginia may prove to be fan favorites as unlikely underdogs.
Only time will tell whether Swift's model holds up, but nothing about the future is ever set in stone and an underdog can always hit it out of the park.
About the University of Nebraska at Omaha
Located in one of America's best cities to live, work and learn, the University of Nebraska at Omaha (UNO) is Nebraska's premier metropolitan university. With more than 15,000 students enrolled in 200-plus programs of study, UNO is recognized nationally for its online education, graduate education, military friendliness and community engagement efforts. Founded in 1908, UNO has served learners of all backgrounds for more than 100 years and is dedicated to another century of excellence both in the classroom and in the community.
Follow UNO on Facebook, Twitter, Instagram, TikTok, LinkedIn, and YouTube.