UNO Chapter of Phi Kappa Phi Inducts 2021 Class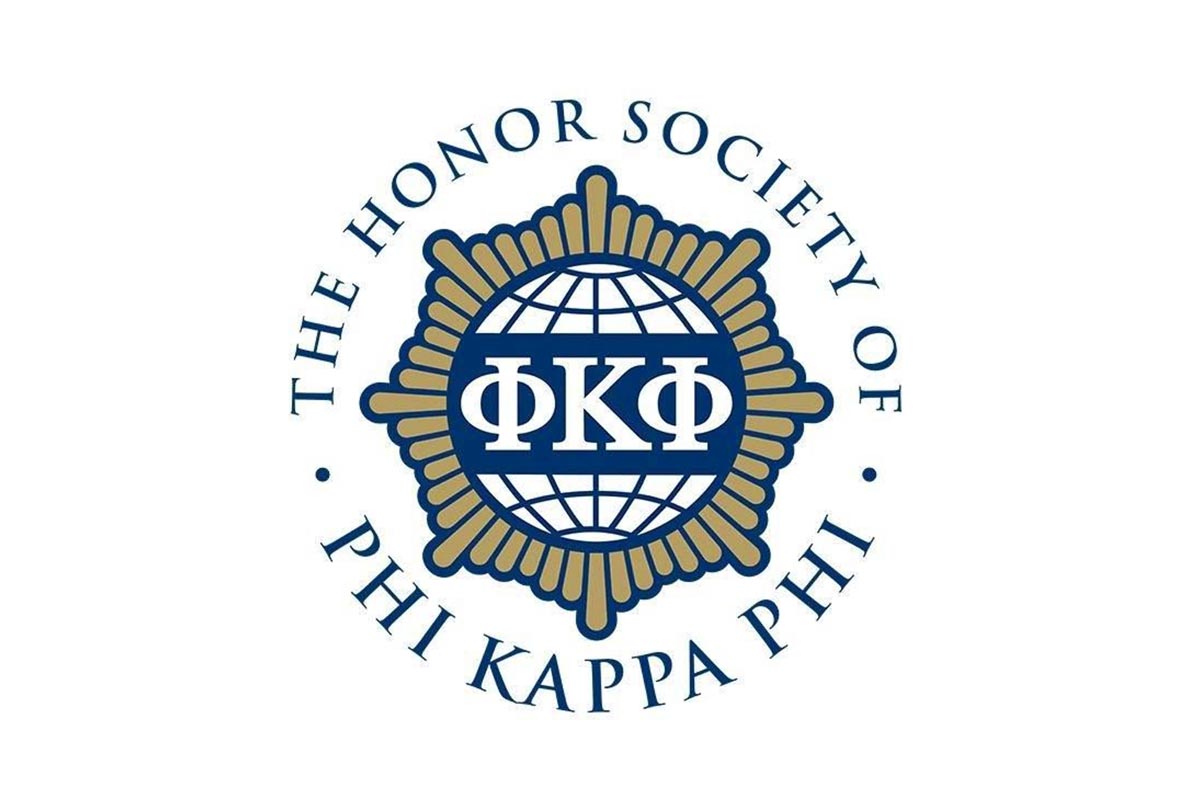 A new class of inductees was welcomed into to the Phi Kappa Phi honor society's University of Nebraska at Omaha's (UNO) Corinthian Chapter.
The class, which marks the 55th in the university's history, is made up of 66 students and staff members.
Phi Kappa Phi was founded in 1897 and is the nation's oldest, largest and most selective honor society that crosses multiple academic disciplines. Members are selected for their academic excellence with junior inductees needing to rank in the top 7.5 percent of their class and seniors ranking in the top 10 percent of their class. Faculty, staff and community members who are not already members can also be so nominated for their academic contributions.
Those making up the class of 2021 are listed below, by college:
College of Arts and Sciences
Zoey Ballard
Alexa Callahan
Kyla Collins
Susan June Elser
Joshua Franzen
Braeden Jake Krall
Kelsey Jean Larsen
Lucas Matthew Long
LeeAnna M Lui
Jennifer K Murray
Pranav Ojha
Breck Olsbo
Luis E. Rodriguez
Elizabeth Russman
Nina Josephine Todero
Grant Van Robays
Hannah M. Vogltanz
College of Business Administration
Zachary Byar
Ashley Caito
Emily Coleman
Michaela Marie Lentsch
Joel Mancino
Claire Pelan
Shen Zhang
College of Communication, Fine Arts and Media
Corissa M. Davenport
Marissa L. Mathia
Kendall Wooden
College of Education, Health, and Human Sciences
Cody Anderson
Kristian Michael Anthony Bohnert
Violet Brusnahan
Vanessa Chavez Jurado
Kaitlyn L Guhl
Rebekah Hayes
Rachel Hayes
Courtney Hrnchir
Joanna J Preciado Alvarez
Lindsey L. Roberg
Olivia Straub-Wurtele
Sara L Wilson
College of Information Science & Technology
William P. Betterman, Jr.
Ryan C. Chapman
Dillon Falkinburg
Nathan Eugene Hohensee
Tera Skye Maher
College of Public Affairs and Community Service
Boshra Mohammad Aljabery
Jennifer Aloisi
Alaina Marielle Bailey
Michael A Carr
Michael Patrick Langdon
Melanie Lo Piccolo
RickI W Marvin
Abigail Osterhaus
Anne Stepanek
Shelby Wolf
Graduate College
Vaughan Wehr Fischer
Stephen John Fogle
Jaclyn Couch Gibbons
Jill K Kumke
Rebecca Lowther
Regina Points
Chancy Sims
Matthew Swanson
UNL College of Engineering
UNO Staff
Kirsten R. Case Fuller
Sacha Kopp
Annesha Mitra
About the University of Nebraska at Omaha
Located in one of America's best cities to live, work and learn, the University of Nebraska at Omaha (UNO) is Nebraska's premier metropolitan university. With more than 15,000 students enrolled in 200-plus programs of study, UNO is recognized nationally for its online education, graduate education, military friendliness and community engagement efforts. Founded in 1908, UNO has served learners of all backgrounds for more than 100 years and is dedicated to another century of excellence both in the classroom and in the community.
Follow UNO on Facebook, Twitter (X), Instagram, TikTok, LinkedIn, and YouTube.