Year 2: January Session Proves a Popular Option for Study Abroad
January 2023 was UNO's second year offering the 3-week January Session to the campus community. 58 students participated in courses with international or domestic travel components as part of their learning experience.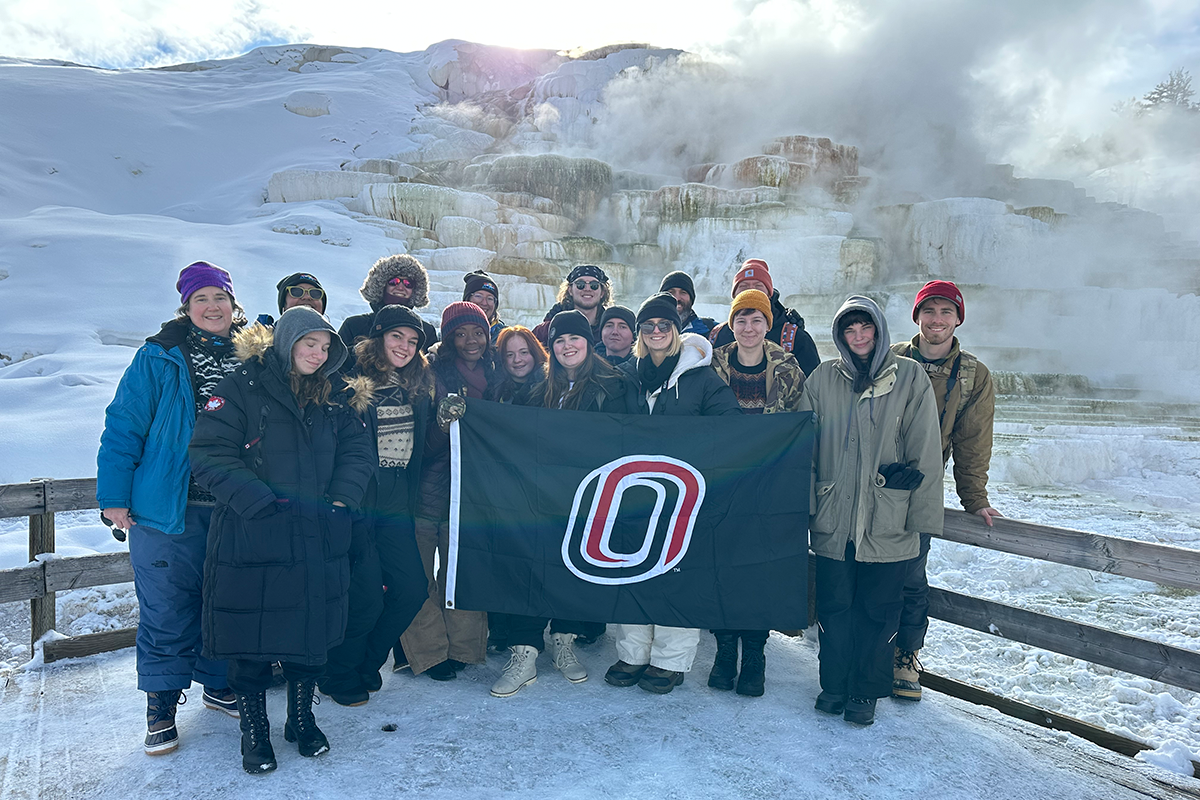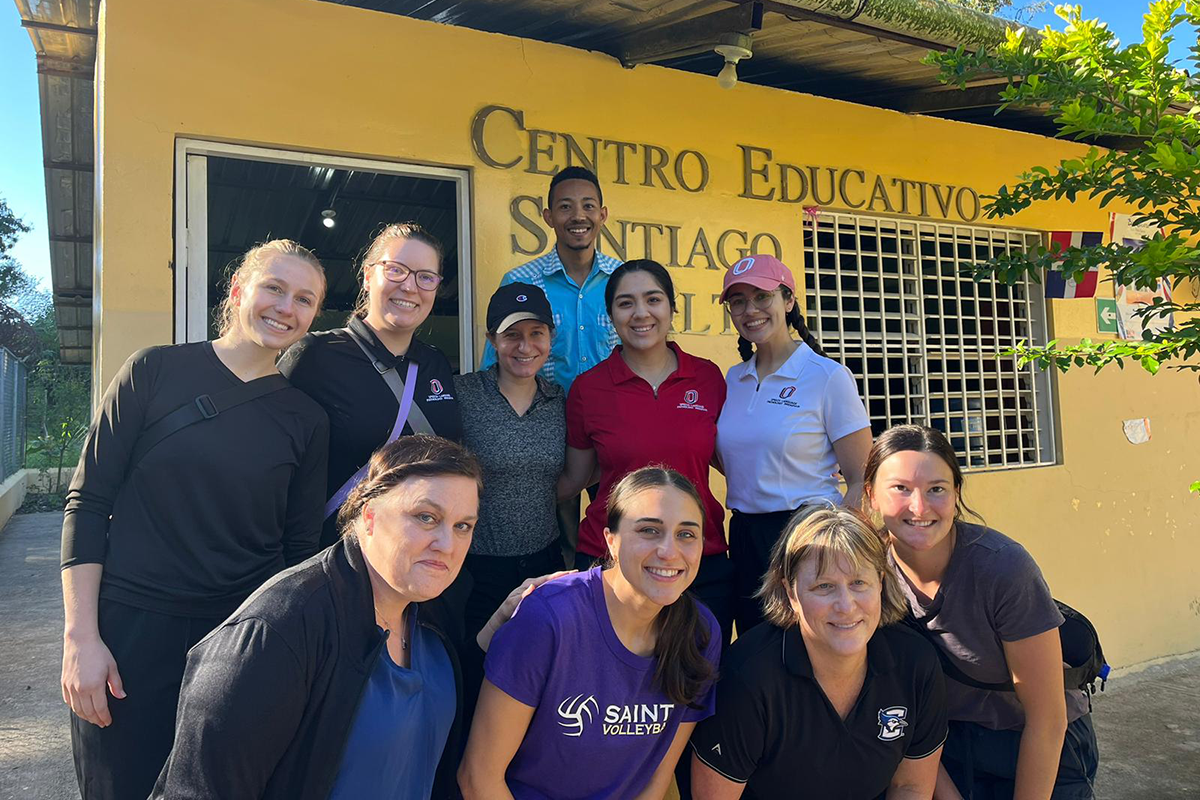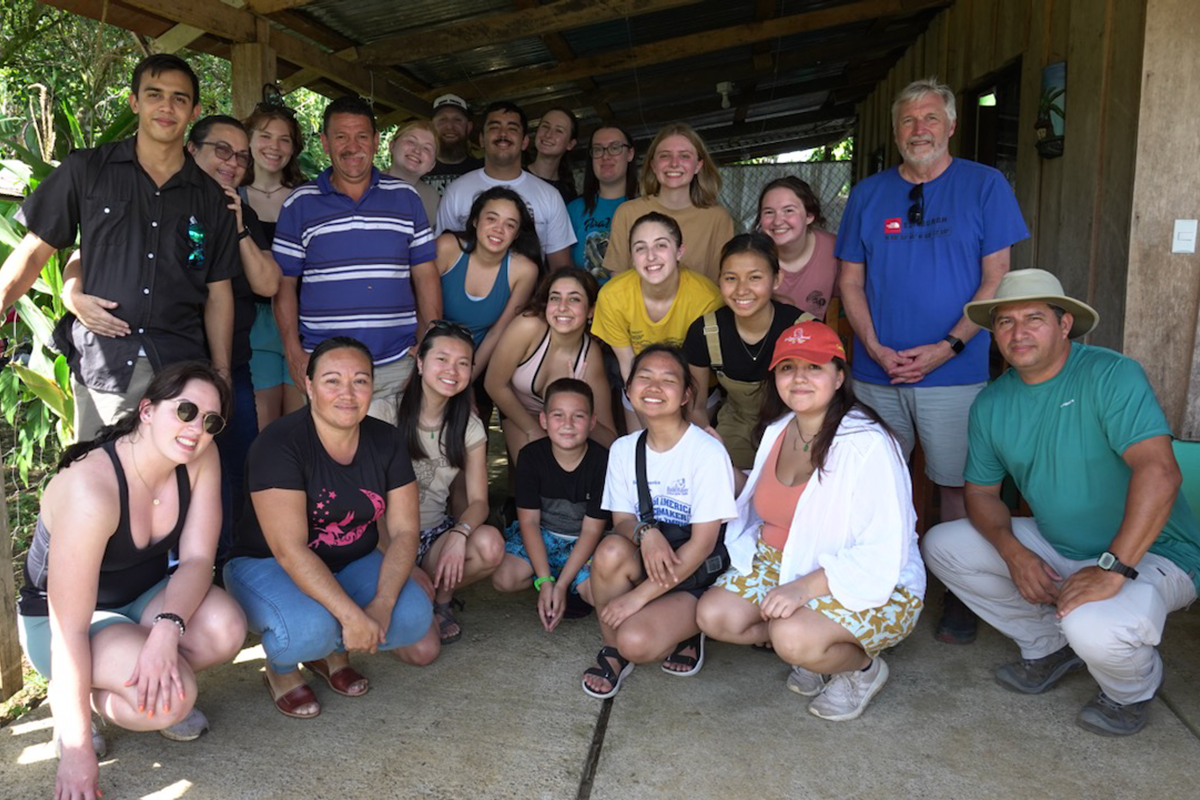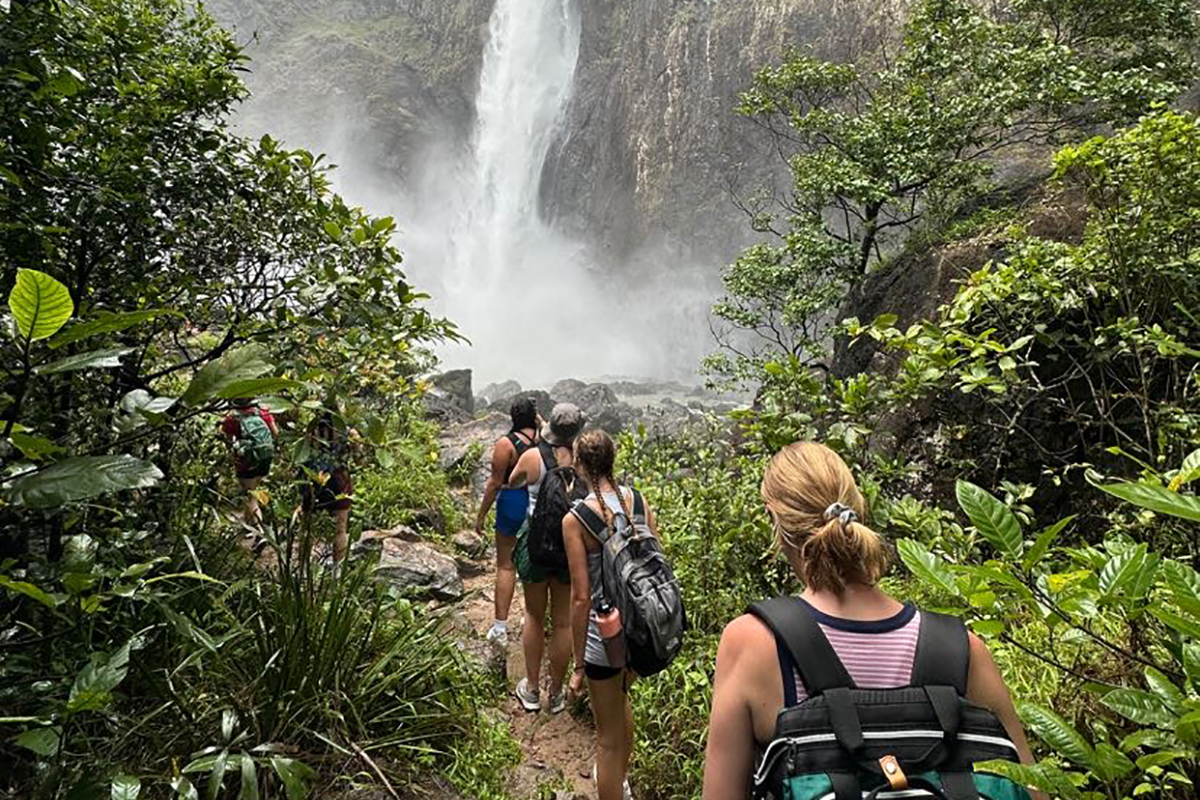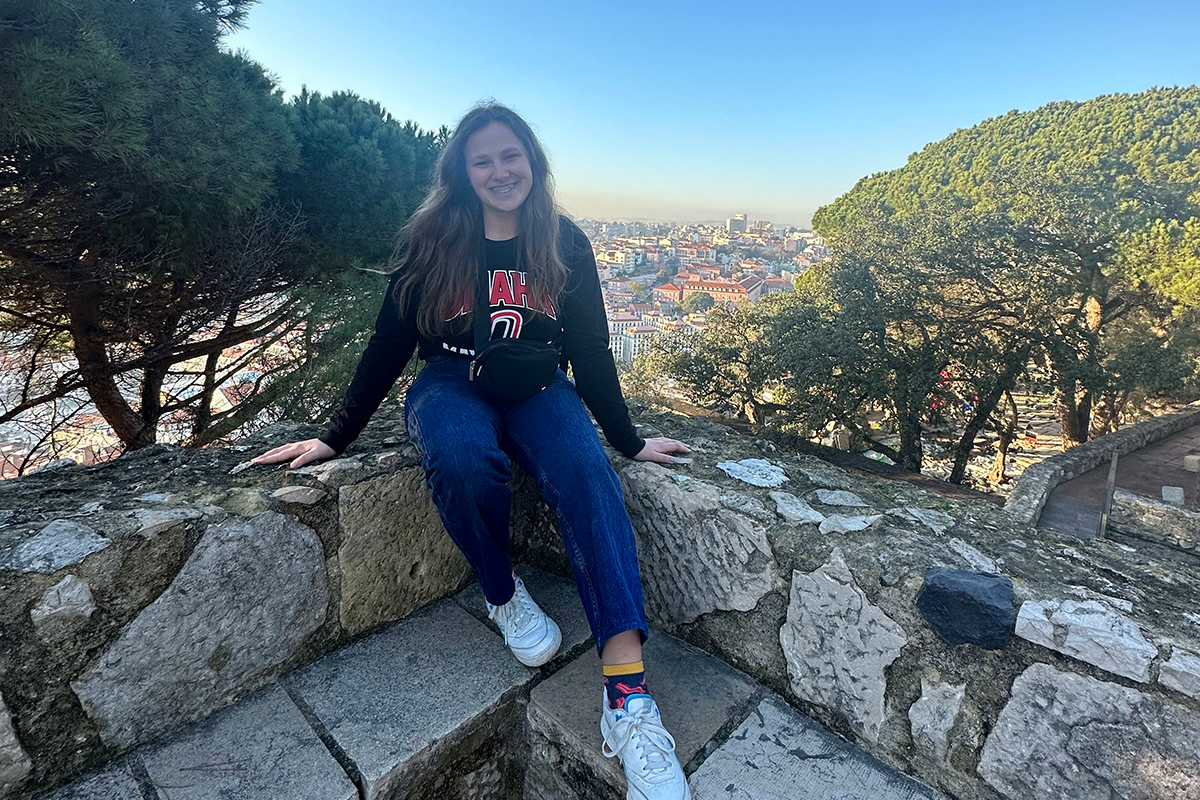 UNO Education Abroad worked in partnership with the College of Arts and Sciences and the College of Education, Health, and Human Sciences to offer 4 travel courses during January 2023. Students also selected programs from UNO's extensive network of exchange and affiliate partners to study abroad during the 3-week session.
Winter Ecology in Yellowstone National Park, USA | College of Arts & Sciences
Dr. Karen Murch-Shafer and Dr. Jeremy White were joined by 13 students on a snowy journey to Montana to study winter ecology in Yellowstone National Park last month. Partnering with Ecology Project International, the group learned to snowshoe, explored the parks geothermal features, worked side-by-side with park biologists on data collection for research and observed local wildlife. Said Dr. Murch-Shafer:
"We saw so much wildlife…hundreds of bison, elk, big horned sheep, pronghorn antelope, 2 moose, 1 wolf, and the highlight for many was a weasel. Students got to meet with several biologists and hear their stories, participate in a service-learning project by collecting demographic data on various bison herds and collecting bison poop which will be further analyzed by researchers. Students completed small research projects and presented their results to the group."
Speech Language Pathology in the Dominican Republic | College of Education, Health, and Human Sciences
4 graduate students had the option to take their education global this January along with UNO's Speech-Language Clinic Director, Tina Peterkin. Joining forces with Creighton University's Institute for Latin American Concern (ILAC), the cohort traveled to the Dominican Republic. As an expert in navigating cross-cultural differences while providing healthcare services, Peterkin had been working towards this international experience for her students for multiple years. Students were grateful for the opportunity, and for the financial support from Sertoma. Program participant Christina Aguilar shared:
"My favorite part of the trip was going to the campo (rural area) and working with people in the community. We provided literacy strategies to families and got to collaborate with occupational therapy when it came to feeding and nutrition. Additionally, through this experience, I was able to learn more about Dominican culture and improve my Spanish as well!"
Geographical Field Studies: Sustainable Ecotourism in Costa Rica | College of Arts & Sciences
Following a successful initial program in 2022, Dr. Michael Peterson offered his Geographical Field Studies course to Costa Rica again in 2023. The small Central American nation is known for its sustainable practices and ecotourism, which were the focus of the January Session course. The 16 students visited sites throughout the country including volcanos, wildlife refuges, cloud forest, food production (pineapple, coffee), and biological stations. Student Justin Gantz spoke on some of their highlights:
"I enjoyed the opportunity to be immersed in a culture very different from our own. Some highlights that have stuck with me include a tour of an organic coffee farm, a long nature hike in Monteverde, and volunteering at an institute whose objective is to reforest Costa Rica and build wildlife corridors."
Motivation for Physical Activity in Australia | College of Education, Health, and Human Sciences
One program this January spent the whole 3-week session abroad: Dr. John Noble's Motivation for Physical Activity in Australia. Together with 10 students and Advisor Courtney Luxon, the class traveled Australia's east coast. Following a route from Cairns, to Townsville, to Magnetic Island, to Sydney, they explored both natural environments like the Great Barrier Reef and built environments in towns and cities to see how they impact the local's motivation for participating in physical activity. Along for the journey was new student Austin Wichman, who shared:
"I enjoyed traveling down the whole east coast of Australia, it made it more interesting than staying (in one place). The most amazing sight would be the Wallaman falls waterfall. Some of the highlights are the people I was with, the snorkeling, and seeing everything."
Affiliate Study Abroad
15 UNO students chose to study abroad with UNO's affiliate and exchange partners during the January Session this year. These global Mavericks went to Chile, Czechia, Finland, France, Italy, Portugal, Spain, and The Netherlands. Ava Rech was one such student, who spent the January Session in Lisbon, Portugal:
"I enjoyed having class in the mornings and having the rest of the day to explore and see the city. The must-see site for me was St. Jorge's Castle. The highlights of the program were meals and laid-back time hanging out and getting to know my classmates."
January Session 2024
Students interested in UNO Education Abroad's offerings for January 2024 should keep an eye on the January Session Study Abroad page and the Global Courses page. Faculty interested in teaching a January course with domestic or international travel should email Global Course Coordinator Melia Markham by April 15th to discuss their initial interest and program ideas.