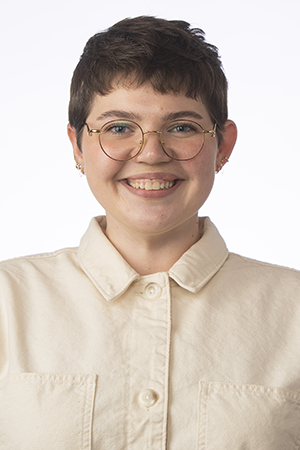 Melia Markham
Global Course Coordinator
International Programs
---
email:
office:
department phone:
Additional Information
Melia has had a lifelong interest in foreign languages and began her endeavor
 to become multilingual
by studying French in high school. Her first experience abroad was through a week-long high school exchange program where she stayed with a host family in Paris, France. This trip motivated her to continue learning French and inspired her passion for international travel. She earned a BA in French language and literature and international studies through UNO. Melia studied abroad in Quebec, Canada; Paris, France; Besançon, France; and New Delhi, India, and was a Peer Advisor in UNO's Education Abroad Office. Upon completing her degree, she relocated to Tulsa, Oklahoma, to work as a French Immersion Teacher before moving back to Omaha to become UNO Education Abroad's Global Course Coordinator. Melia has now begun learning Dutch and plans to acquire skills in many other languages.