Documentation and Essential Carry On Items
You will need to have your boarding pass, passport, and visa in hand when you board the plane. Bring photocopies of your credit cards, passport and visa, and other important personal information. Leave copies with your family or emergency contact. It's also recommended to have UNO's emergency contact information with you, and leave a copy at home with your family or emergency contacts. Lastly, pack in your carry on bag any prescription medicine. One nonessential item you may want to have is a sweater/jacket as planes typically are cold during flight.
Arrival and Orientation in the U.S.
Upon arrival at the Epply airport in Omaha, you will be welcomed by a member of UNO's YSEALI team. You'll need to claim your baggage and escort you to the hotel. Orientation will be the first day of the program. It will include an introduction to key staff, overview of the program including a detailed schedule, campus tour, and other fun activities. These links will orient you with University of Nebraska Omaha and City of Omaha.
Housing
You will be staying at Residence Inn at Aksarben Village, located on UNO Scott campus. Each participant will reside in a studio-style suite, which includes a king-sized bed, fully-equipped en-suite kitchen, and flat-screen television with cable. For a full list of amenities, click here.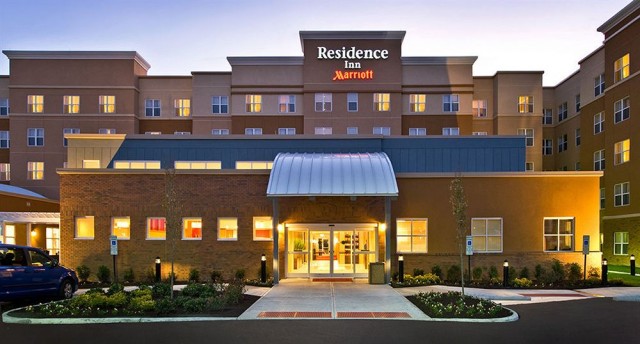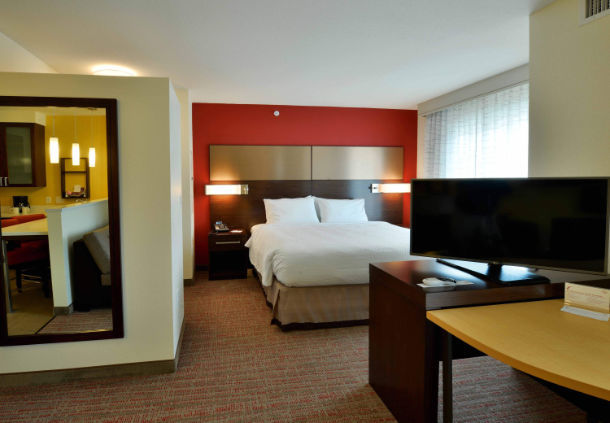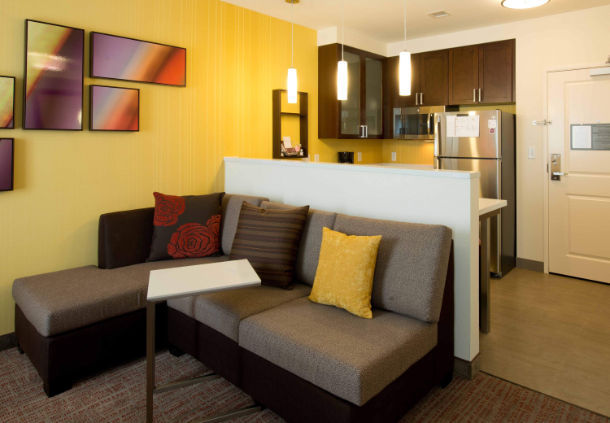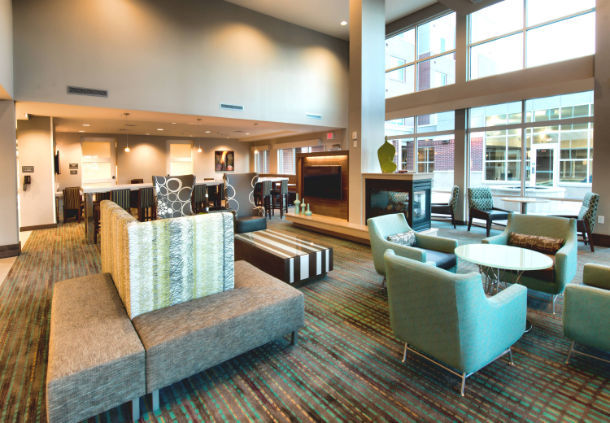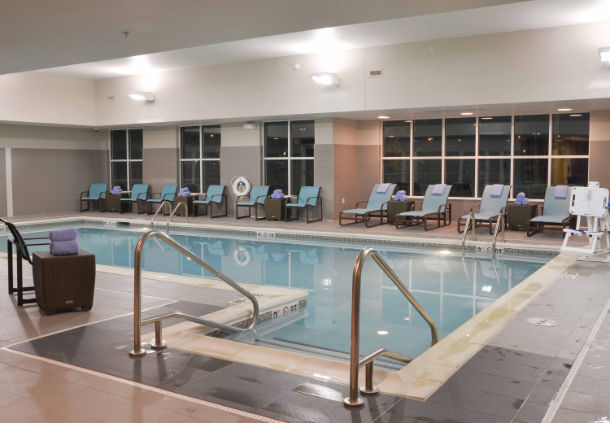 Your address will be:
(Your Name Here)
Residence Inn Omaha Aksarben Village
1717 South 67th Street
Omaha, Nebraska 68106
USA
You will also stay in a variety of hotels and one homestay during field study overnight trips. You will share a room with one other fellow during each hotel stay outside of Omaha.
Food
Your hotel room will be fully-equipped with kitchen supplies and cooking appliances, including a refrigerator, microwave, oven, stove, pots and pans, and serving utensils. Program staff and student mentors will assist with grocery shopping. There is also shopping within walking distance on the hotel. The hotel also offers a grocery shopping service, which allows you to order your grocery and have them delivered to your room.
In addition, Residence Inn offers a complimentary breakfast buffet each morning, as well as other dining options. More information can be found here.
The Milo Bail Student Center, located on the UNO campus, is available for breakfast, lunch, and early dinner. We will also host catered meals and enjoy local restaurants when touring Omaha and attending events off-campus.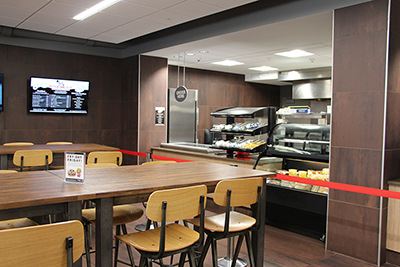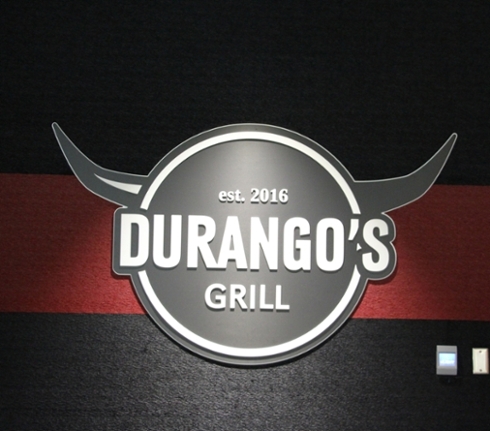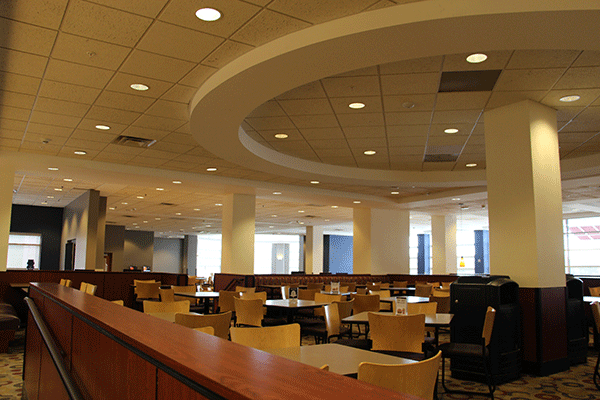 Money
You will also receive a cash stipend each week to pay for food, snacks, and cultural activities like movie tickets and event entrance fees. Full details on financial arrangements will be provided during the program orientation. If you have an ATM card or credit card you plan to use in the U.S., contact the company in advance to alert them of your card use internationally. Western Union is not always accessible, so you should not plan on having family send you money during the program.
Transportation
Many of your sessions will be held on the UNO campus, less than a ten-minute walk from your room. Bus transportation will be reserved for program sessions held off campus. Omaha has a metro bus that is free for you as a UNO student, view the bus routes and schedules here. We will also offer periodic transportation to nearby grocery stores, especially following your arrival.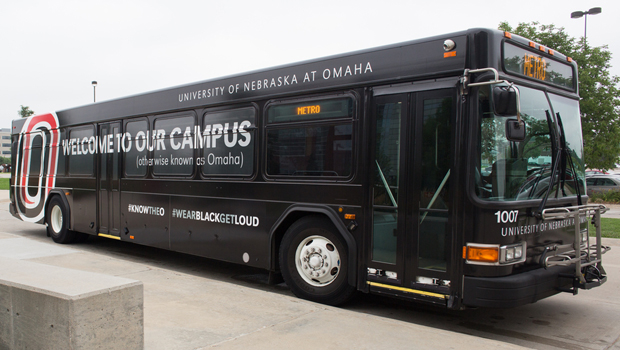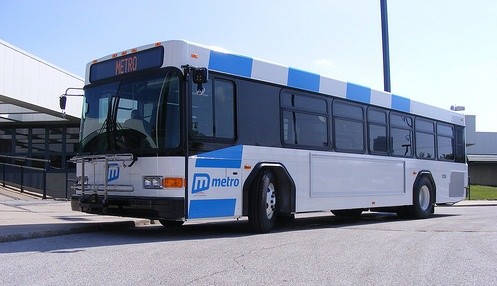 Suggested Packing List
Above all, pack lightly! Among the items you may wish to include are:
Official Documents. Your passport and visa information, as well as two copies in case the original is lost (we suggest you also leave a copy at home). Prescriptions for medications, glasses, contacts, etc. International student identification (ID) card and or university student ID (we will provide you with a UNO ID upon arrival). Two extra passport photos.
Weather. This spring we are expecting the weather to vary. You'll find in Nebraska that the temperature can range widely from highs of 7 degrees Celsius to 21 degrees Celsius during the day, and lows of -5 degrees Celsius to 5 degrees Celsius at night. To view a daily forecast (though subject to change), click here.
Clothing. Be sure to pack a jacket and even a sweater, hat, gloves, and an umbrella though these items can also be purchased here if needed. You should pack casual clothing for classroom activities and most visits, swimwear, one outfit that can get dirty for messy volunteer activities, and formal wear for more official sessions, such as the visit to the Mayor's office in Omaha and to the U.S. Department of State for your final evaluation. Please bring dress shoes, casual shoes, and athletic shoes.
You will be able to wash your clothes regularly at your hotel in Omaha.
Representing Your Country. Please bring your traditional clothing for activities in which you will be presenting your culture. Also, you might consider bringing a few photos of your family and your home to show people where you are from. This program is not only an introduction of the U.S. to you, but also an introduction of your country to people here in the U.S. who may know very little about your part of the world. You may also want to bring a very small souvenir for your homestay family and others who may host you in their home, recognizing that you have very little space in your suitcase!
Daily Necessities. Any medication you take and personal items such as toothbrush/toothpaste, favorite shampoo, etc. You will have the opportunity to visit a store to purchase anything you need upon arrival in Omaha.
Electronics.
We will provide you with a tablet computer upon your arrival. You will also have full access to UNO facilities, including libraries and computer labs. Depending on your country, you may need to bring a power plug adapter and converter. For more information,
visit here
.
Web Resources
Here are some sites you may want to visit to learn more about UNO and Omaha:
University of Nebraska Omaha
City of Omaha
Omaha World Herald Newspaper
Omaha Visitors Bureau
Omaha Chamber of Commerce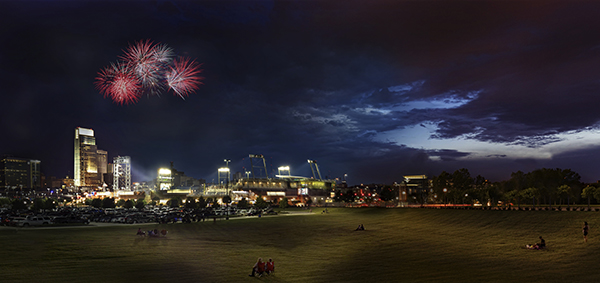 ---
This is a program of the U.S. Department of State with funding provided by the U.S. Government, administered by the University of Nebraska at Omaha.