CPAR Survey Asks Gen Z: "What Do You Like About Your Hometown?"
UNO's Center for Public Affairs Research and the Nebraska Community Foundation have conducted a survey to shed light on young people's perspective of their hometowns. More projects like these can be found in the Community Engagement Partnership Initiative.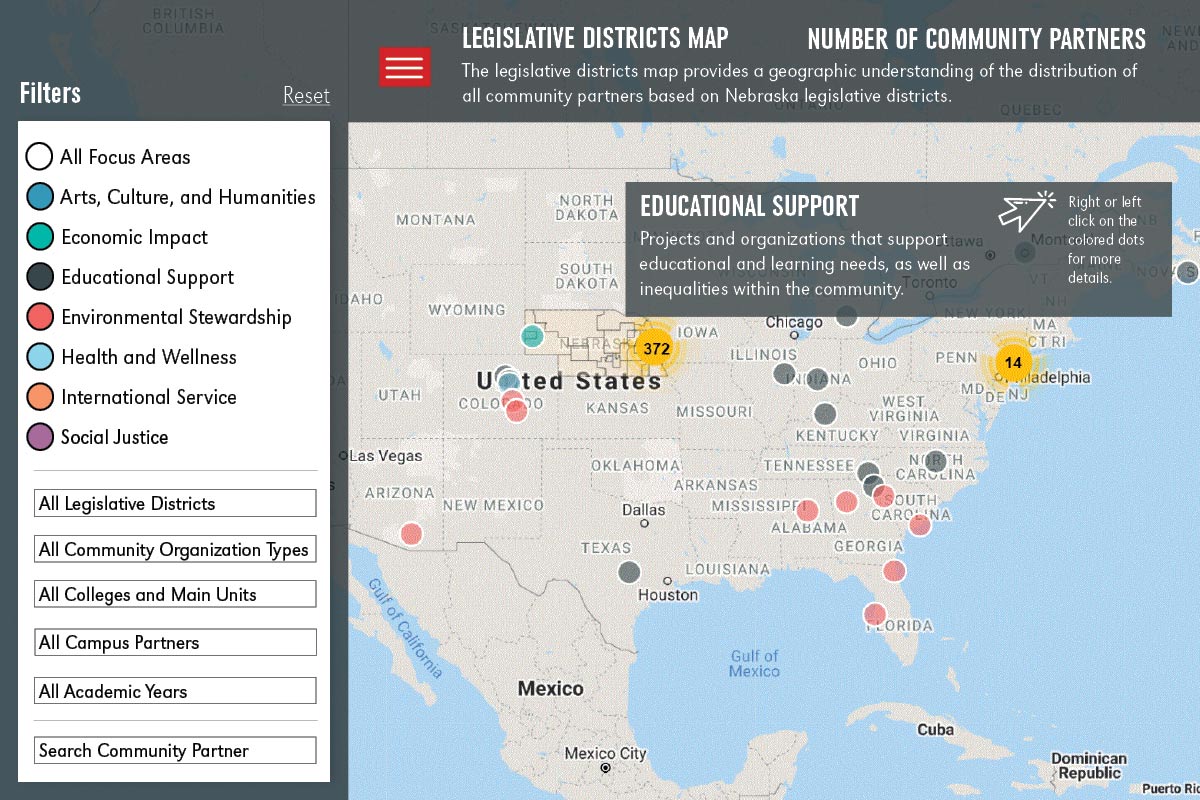 Over 1,000 high school students from 10 different schools participated in the online survey that was conducted between January and May 2020. The Nebraska Youth Survey project was administered in 8 rural communities varying in size and geography.
The survey illuminated the priorities and values of young people living in Nebraska, as well as factors that may influence their decisions to return or remain in Nebraska in the future. Some major findings were that these individuals value safety, are community-oriented, and they favor small communities. The survey also revealed that young people already see themselves staying in their hometowns, with about 50% of the respondents reporting their ideal community is "small, like my hometown".
The qualities participants value most are already present in Nebraska communities such as low crime rates, good schools, and proximity to family. Students' major concerns were about employment and career opportunities, specifically jobs in medical, biotech, and policing. However, the Nebraska Community Foundation experts say many of these jobs already exist, but students are uninformed of the career opportunities available in Greater Nebraska.
The CPAR is a unit in the UNO College of Public Affairs and Community Services. They provide engaged research about topics that impact the lives of Nebraskans. Ongoing projects from CPAR, include policy analyses for the Planning Committee of the Nebraska State Legislature, the Nebraska Rural Transit Project, governing.unomaha.edu, and designation by the U.S. Census Bureau as a statewide liaison for disseminating a range of data products.
About CEPI
As a premier metropolitan institution, UNO faculty, staff, and students collaborate with community partners regularly through mutually-beneficial and reciprocal projects. Examples include engaged research, community-based learning (internships, practicums, etc.), knowledge/resource sharing, service learning, board memberships, and volunteerism.
The Community Engagement Partnership Initiative (CEPI) allows campus units to showcase their community engagement efforts and partnership impacts by legislative districts through a series of maps and analytics.
For more information about CEPI please contact Keristiena Dodge at kshenouda@unomaha.edu or download the CEPI Handout.
CEPI Stories:
Contact Us
If you are sponsoring a special or public event happening in the CEC or would like to share a news tip or story please let us know.
Robyn Loos
Special Projects Associate
Email: rloos@unomaha.edu
Phone: 402.554.2173