Providing a Collegial Environment that Promotes Individual Development
Funded SCCJ graduate students are provided with their own computer and individual office space. These graduate cubicles are positioned in an area known as the bullpen.
Faculty offices are located around the perimeter of the bullpen, so students have easy access to their mentors. This design helps promote collaboration between students and faculty, as well as foster a close relationship between cohorts.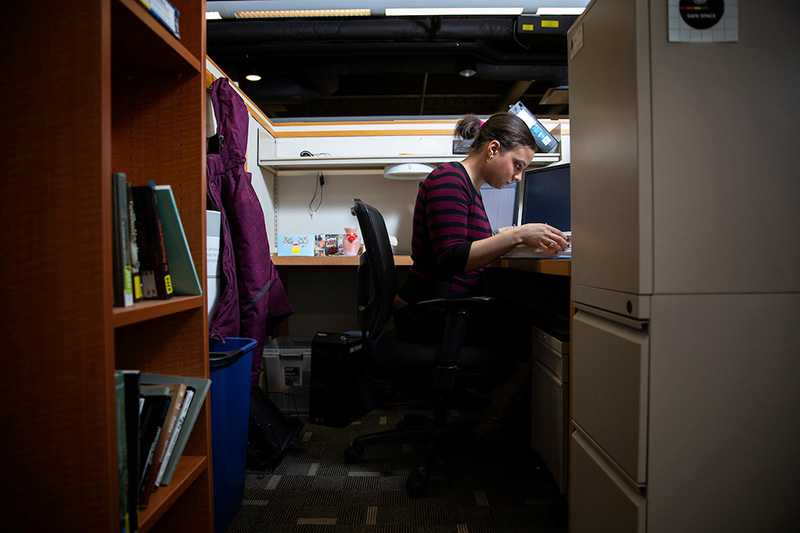 Former doctoral student Ebonie Epinger shown preparing a lecture for a class she is teaching.