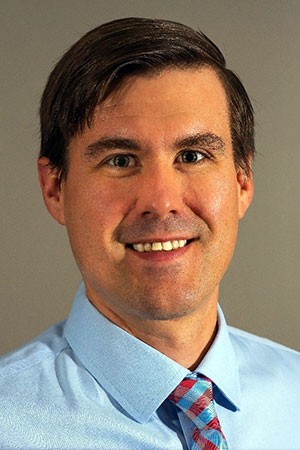 Zachary Hamilton, Ph.D.
Professor
Associate Director, Nebraska Center for Justice Research
School of Criminology and Criminal Justice
---
email:
office:
6001 Dodge Street, 218 CPACS
Omaha, NE 68182-0149
office phone:
Additional Information
Research Interests
Zachary Hamilton, Ph.D. is a Professor of Criminology and Criminal Justice and Associate Director of the Nebraska Center for Justice Research at the University of Nebraska - Omaha. His research centers on innovation in risk and needs assessment development. Specifically, Dr. Hamilton works directly with adult corrections and juvenile justice agencies to create assessments that are optimized for their agency's needs. These state-of-the art assessment tools are administered in dozens of states, hundreds of times a day, assisting correctional practitioners by guiding the provision of interventions and programming to improve the lives of those incarcerated and in the community.
His innovative assessments span multiple justice stages, including pre-trial, diversion, prison, youth placement, probation, and parole. In 2015 he led efforts to develop the Static Risk Offender Needs Guide – Revised (STRONG-R) used today by the Washington, Nebraska, Tennessee, Pennsylvania Department of Corrections. In 2018, he received Office of Juvenile Justice and Delinquency Prevention (OJJDP) funding to collect a 10-state sample of youth assessments, leading to the development of the Modified Positive Achievement Change Tool (MPACT) for youth. Finally, in 2019, Dr. Hamilton began working with the National Institute of Justice (NIJ) and the federal Bureau of Prisons (BOP) to create the Prisoner Assessment Tool Targeting Estimated Risk and Needs (PATTERN) to be used as part of the First Step Act (FSA) by identifying non-violent individuals eligible for early release. Notably, The Sentencing Project has identified that PATTERN and the FSA has led to the early release of thousands of persons from BOP custody since implementation.
He has published over 50 journal articles, chapters, and books on risk and needs assessment, evidence-based practices, and correctional program efficacy. Recent publications have described important developments regarding reducing racial and ethnic biases in assessment results, using gender-responsive models to decrease female overclassification, and the improved accuracy gained when using local agency data to develop assessment tools. His achievements were recently recognized by the American Society of Criminology, awarding him the 2023 Marguerite Q. Warren and Ted B. Palmer Differential Intervention Award.
Dr. Hamilton obtained his Ph.D. Rutgers University.