Find answers to some of the most frequently asked questions about Baxter Arena and the process of making this important dream a reality for Omaha's team -- the Mavericks.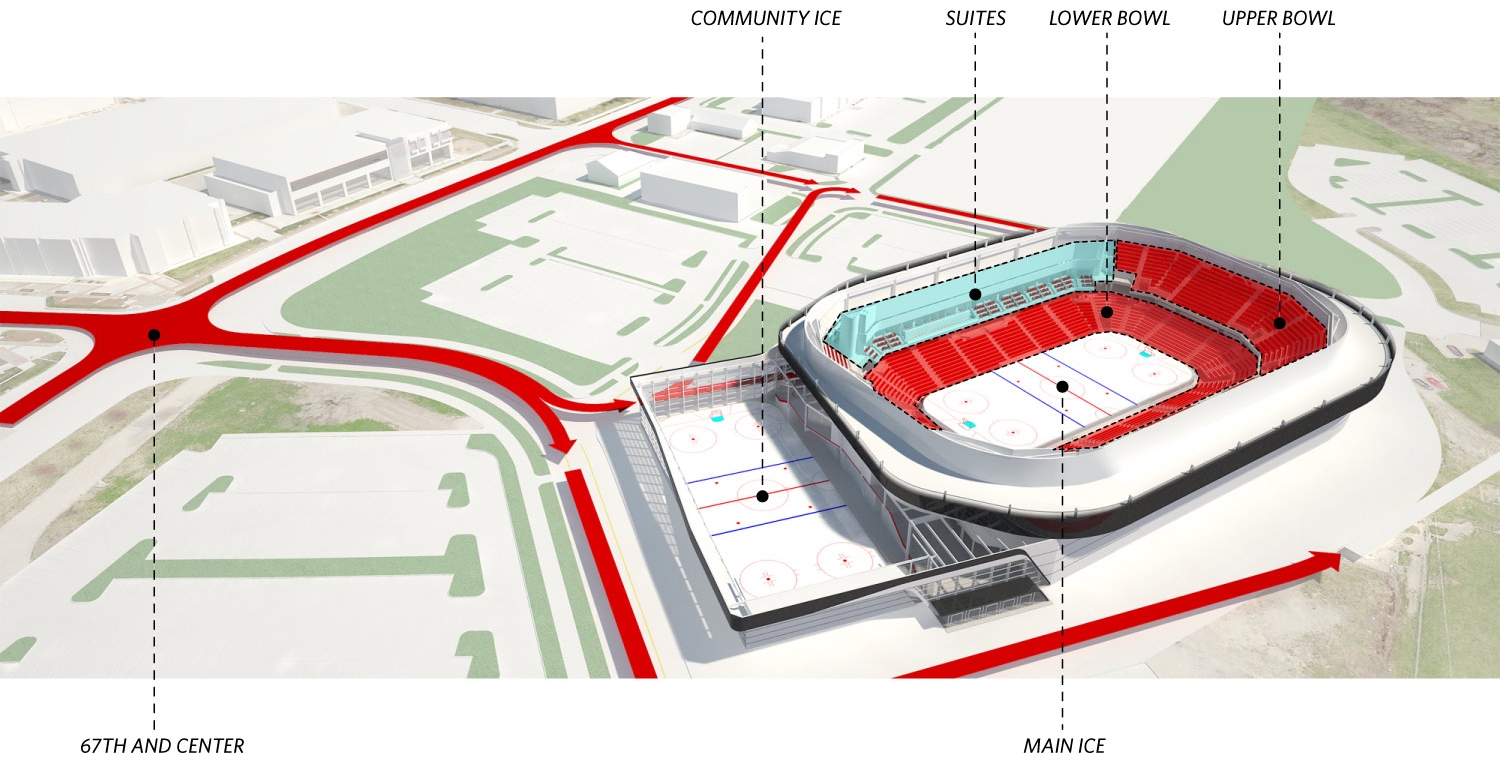 ---
Frequently Asked Questions About Baxter Arena
Why did UNO build Baxter Arena?
In the fall of 2012, Omaha Mayor Jim Suttle announced the Omaha Civic Auditorium would be closing in 2014 due to an estimated $29 million bill for basic upkeep. As a result, the need for a new facility that would hold 6,500 guests was imminent. After the loss of the Civic, the only remaining arenas in the city were either too big (CenturyLink Center) or too small (Ralston Arena).
Previously, UNO paid to rent out multiple facilities around the metro area and did not take in any concessions or premium seating revenue. In addition, the UNO men's hockey team did not have a consistent practice location. UNO was also the only Division I (DI) hockey team in the four major conferences (NCHC, Big Ten, WCHA and Hockey East) without a dedicated playing facility. This put a strain on the time and finances of the UNO hockey program in a way not seen at any other DI institution in the country.
The goals of building an arena are to:
Recruit the nation's top student-athletes
Recruit the top students from across the country
Elevate UNO's community connection
Heighten the campus experience for students
Provide more UNO athletes a home ice/home court advantage on campus
Replace the Omaha Civic Auditorium
What is Baxter Arena used for?
Baxter Arena is a facility primarily used for sports teams from the UNO Athletic Department, but is also available for community members for open skating events; community sports competitions; graduations, and commencements. UNO commits a minimum of 33% of the available ice time for community use and is open seven days a week.
Planned community use includes public skating, youth hockey, figure skating, club hockey, adult recreational hockey, hockey tournaments, campus recreation space, varsity practices, varsity games, school skate programs, religious services, commencement ceremonies, concerts, and other community and entertainment events.
The addition of this new multi-use facility in Omaha's Aksarben Village opens up a wide variety of options for not just area schools, but also for local sports leagues, recreational camps, and community organizations in need of operating space.
What is included in Baxter Arena?
Two sheets of ice are included for games and practice sessions. Both the primary seating bowl and community have an 85 x 200 ft. NHL-sized sheet of ice. The practice ice is also open to the community for open skating during the year. Concession stands are included in the arena.
What teams play at Baxter Arena?
Baxter Arena's tenants include hockey, men's and women's basketball, and volleyball. UNO will also have space for intramural teams to play and practice.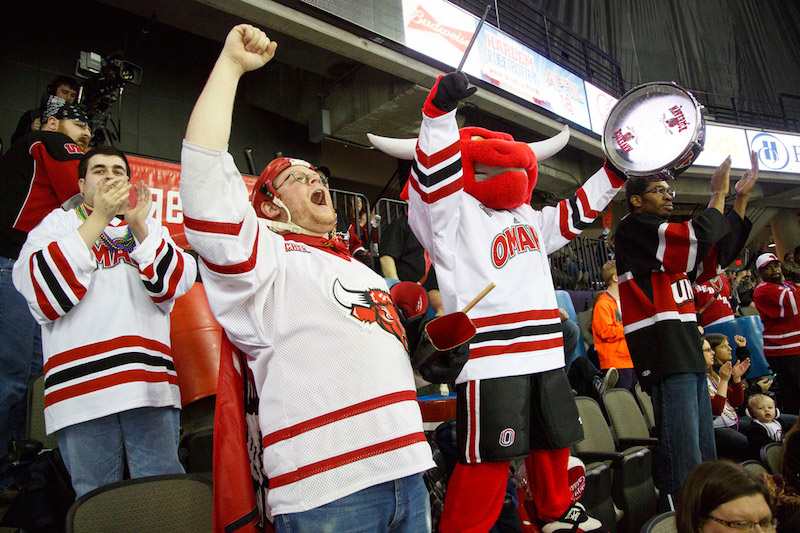 Costs
How much did Baxter Arena cost?
The cost of Baxter Arena was $81.6 million, which does not include the $6.3 million provided by the City of Omaha Fund which will largely consist of infrastructure and road adjustments around the space where the arena will be located.
Baxter Arena will be paid for through a mix of private and public funding, including:
$39 million in private donations
$39 million in bonds from the University of Nebraska
$3.6 million in university funds
How will UNO cover the cost of operating Baxter Arena?
UNO will cover the annual costs of paying off the bonds through ticket sales, concessions, and premium seating options.
Who was involved in raising money for Baxter Arena?
Fundraising for Baxter Arena was led by Heritage Services of Omaha and the University of Nebraska Foundation.

---
Future Plans
Are there plans to use additional land in the Aksarben area?
Baxter Arena is a large first step into having a home on campus for all Maverick athletics. In the future, we hope to have spaces that our baseball, softball, and tennis teams can also use.