"First Friday" Campus Tours Offered for Prospective Graduate Students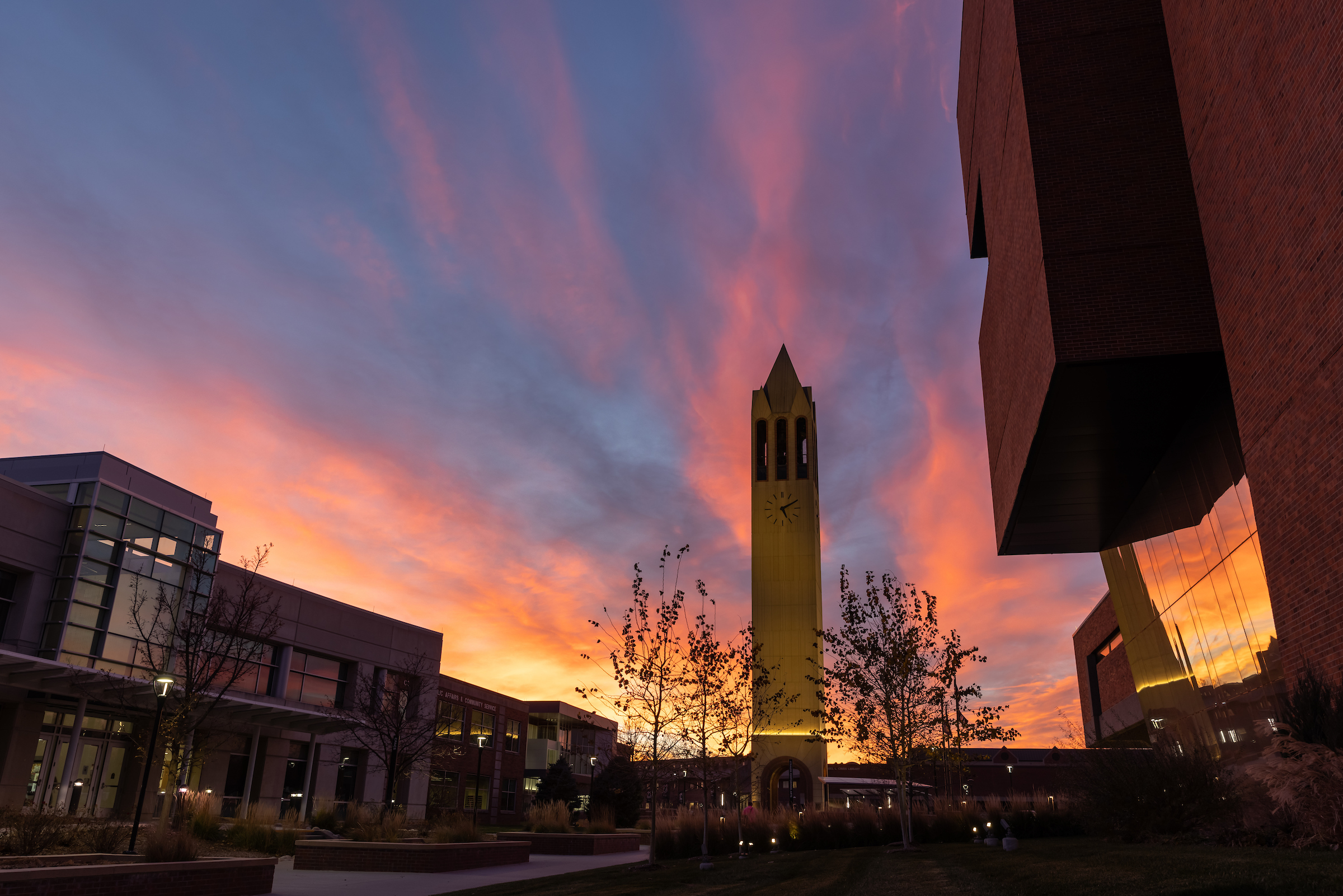 For the first time, UNO now offers campus visits for its prospective graduate students on the first Friday of each month. Navigating the selection of a graduate program is different than choosing a bachelors program. With this in mind, we have created a campus visit experience catered to the graduate student.
It doesn't matter where you are in your graduate school journey. Visiting campus offers a variety of benefits.
Find Out Where Your Time on Campus Will Be Spent
As a graduate student, you are going to be spending a lot more time with your specific academic unit than you will in other campus buildings. We have hosted students who have already been admitted and simply want to see where their classes will be. Other students have not applied and are considering multiple programs.
Along with touring some of the shared spaces on campus that are frequented by graduate students, such as the library, writing center, and student center, we encourage you to walk through the building that will host the majority of your classes. While there, you will have the opportunity to visit your program department's office and meet with a professor or advisor to learn some additional information. Our office can set up an appointment on your behalf.
Ask Questions and Get Answers Directly from The Source
Perhaps the most beneficial reason to visit campus is you will have the opportunity to meet professors or students from your program. This provides the opportunity to ask questions and get answers directly from the source. You can find plenty of helpful information on our website but asking those questions in person adds another level of assurance that you are making the right decision.
If you sign up for a visit, we will do our best to make sure you have the opportunity to sit down with a professor or student who is currently enrolled in your program. Developing relationships with professors is sometimes the deciding factor in choosing a program.
See Omaha In a New Light
If you aren't from Omaha, this is a good chance to visit the surrounding area. Although you will spend a lot of time on campus, getting a feel for the Omaha area and all its opportunities is important in your graduate program selection as well.. We have had campus visitors travel in from long distances to not only visit campus, but also the city of Omaha. UNO has a saying, "Our campus is Omaha." We hope that during your time at UNO you will immerse yourself in the many cultural experiences that Omaha offers.
UNO's campus is nestled in the heart of Omaha in between two beautiful parks and Aksarben Village. Try to set aside some extra time to check out the surrounding area and visit some of Omaha's many diverse neighborhoods.
Learn More About On Campus Resources
When you enroll as a graduate student at UNO, you have lots of resources at your disposal to help with your academic, personal, and professional development. Many people don't realize that you are not alone on your graduate school journey. When your visit campus, budget approximately two hours for your visit. While here you will learn more about the many resources that are completely dedicated to making sure you are successful.
You can expect your visit to follow the sample itinerary below:
3:00 P.M. – Office of Graduate Studies presentation
3:30 P.M. – Tour of campus begins
4:15 P.M. – Optional meeting with a professor or advisor
5:00 P.M. – Tour ends
Unable to make Fridays work? That's ok. We can try to accommodate other times for brief tours. You can also check out our virtual visit option to get a good idea of what is like to walk around campus.
Remember, it doesn't matter if you have been admitted or not. Haven't started your application? No problem. Touring campus is the best way to see yourself as a Maverick. Hope to see you soon!
Sign Up For A Campus Tour