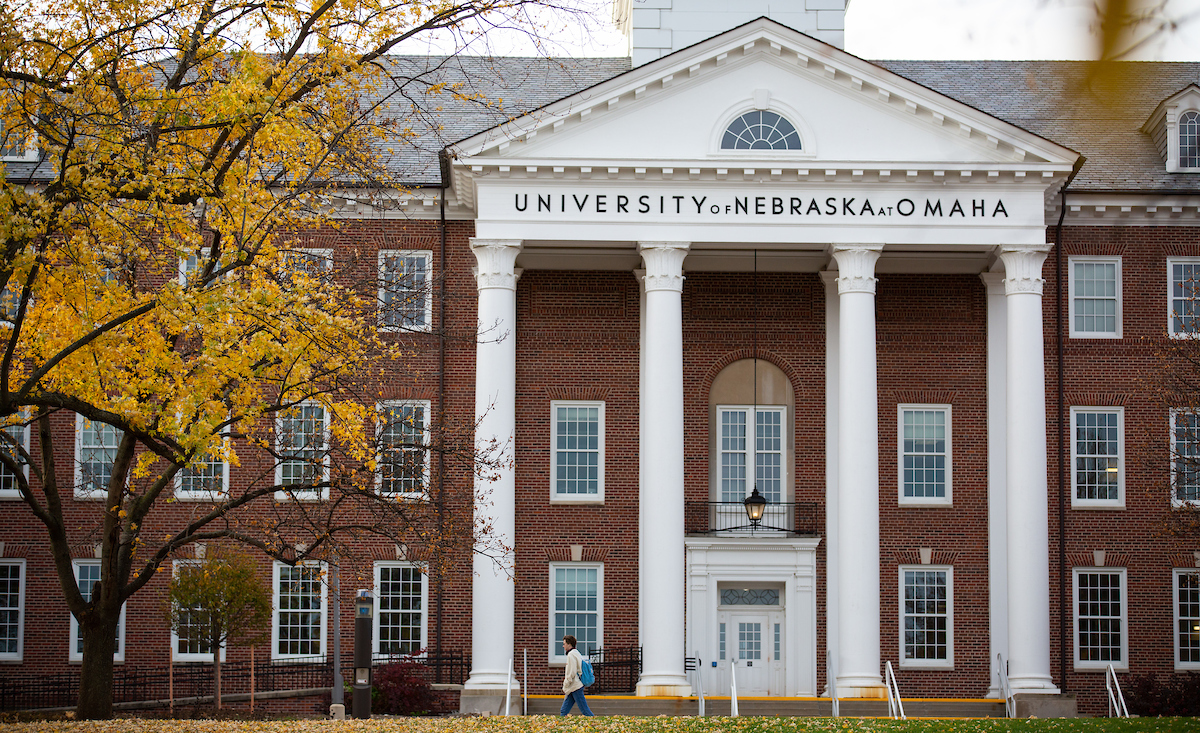 A person may be considered a "resident" of Nebraska and still be a "non-resident" for tuition purposes.
Qualifying for residency for tuition purposes at the University of Nebraska at Omaha (UNO) differs from what is normally required to be considered a "resident" of the state of Nebraska.
The Office of Graduate Studies makes an initial residency determination based on information provided by the student at the time of application.
Those who may not qualify for resident status include:
Did not graduate from a Nebraska high school,

Have not established a home in Nebraska for a minimum of 12 months prior to the term or semester for which residency is sought

Have been enrolled at any Nebraska institution for more than half-time status prior to the term or semester for which residency is sought

Recent arrivals to Nebraska

Moving to Nebraska primarily to enroll in a post-secondary institution

Enrolling in more than half-time status (per semester/term) in a post-secondary educational institution in Nebraska prior to the term for which residence classification is sought

Not holding U.S. Citizenship, a Permanent Resident, Asylee, or Refugee status as classified by the United States Citizenship and Immigration Services (USCIS)
Therefore, when first applying for admission, all students may be considered non-residents until evidence is shown that all requirements for resident tuition have been met. A change in resident status for tuition purposes is not granted automatically.
The university reserves the right to question and/or request a residency application and supporting documentation from any individual who wishes to be considered for resident tuition status.
---
Apply for Residency
Students who have been classified as a non-resident must apply for residence classification and submit all applicable supporting documentation before resident status for tuition purposes can be determined. To apply for a subsequent semester, one must submit a new application and provide appropriate updated supporting documentation.
In order to apply for Nebraska residency for tuition purposes, complete and submit one of the following applications (available in either electronic or hard copy formats) before the end of the third week of the fall or spring semester, or the end of the first week of the summer semester for which you intend to enroll:
Electronic Application Form

: You will want to have all applicable supporting documentation available for upload within your application; OR

PDF Residency Application Form

: You may download and complete this hard copy application form. Paper documentation should be submitted to the UNO Office of Graduate Studies.
You will complete either the electronic form or the paper application form, not both. Merely changing residence/address information on any other University form will not change your resident status for tuition purposes.
---
Non-U.S. Citizens
Students who have been granted U.S. permanent resident, asylee, or refugee status are eligible to apply for residency under Category E. If you are an H-1B visa holder (or the spouse/dependent of an H-1B visa holder) who was recruited (or transferred) to Nebraska for full-time employment, you may be eligible to apply for residency under Category K.
Nebraska state legislature passed a law that grants resident tuition to Nebraska high school graduates who do not hold official U.S. status and meet certain requirements. Learn more about the Affidavit for Nebraska Residency for Tuition Purposes.
---
Residency Appeals
Individuals who believe they have been incorrectly denied residency for tuition purposes may submit a letter of appeal along with any additional documentation to the Residency representative at the institution at which they applied for residency.
Once enrolled as a resident student, dependents whose parent, guardian, or spouse then moves from the state shall not lose their resident status if they are continuously enrolled in the University system.
More Information can be found in the Graduate Catalog
---
UNO offers a variety of opportunities for graduate students to afford their education. Review your options, including:
Midwest Student Exchange Program

Metropolitan Advantage Program

Non-Resident Nebraska Income Tax Tuition Credit