New Graduate Student Welcome is for all newly admitted graduate students, including non-degree seeking students.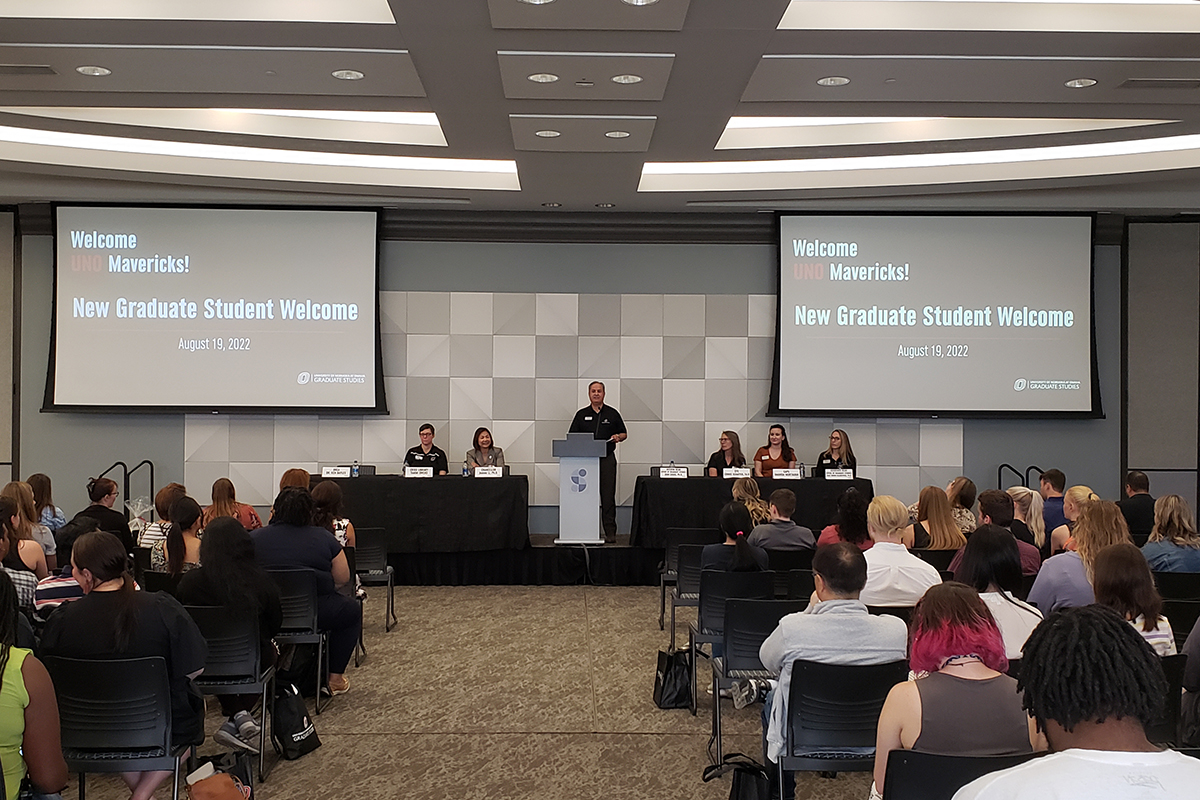 Our office typically holds a New Graduate Student Welcome event at the beginning of each fall semester, and this page serves as an additional year-round resource.
Please RSVP to join us at the 2023 New Admit Welcome Event, hosted by the UNO Office of Graduate Studies. This in-person event is designed for all newly admitted graduate students and graduate assistants for the Fall 2023 semester.

Date and time
Location
Scott Conference Center
6450 Pine Street
Omaha, NE 68106
If you aren't able to join us in person, please feel free to stop by our office after the event to say hello, introduce yourself, and grab a free UNO water bottle, tote bag, jump drive, hand sanitizer, or pen. We can also provide a printed copy of the Graduate Campus Resource Guide.
---
Connect With Us via Social Media
We encourage all new graduate students to connect with the Office of Graduate Studies on both Facebook (@UNOGraduateStudies) and Twitter (@UNOGradStudies) to keep up with the latest news, events, and resources.
---
UNO Graduate School Virtual Orientation Module via Canvas
We encourage all newly admitted graduate students to review the virtual graduate orientation module available via Canvas.