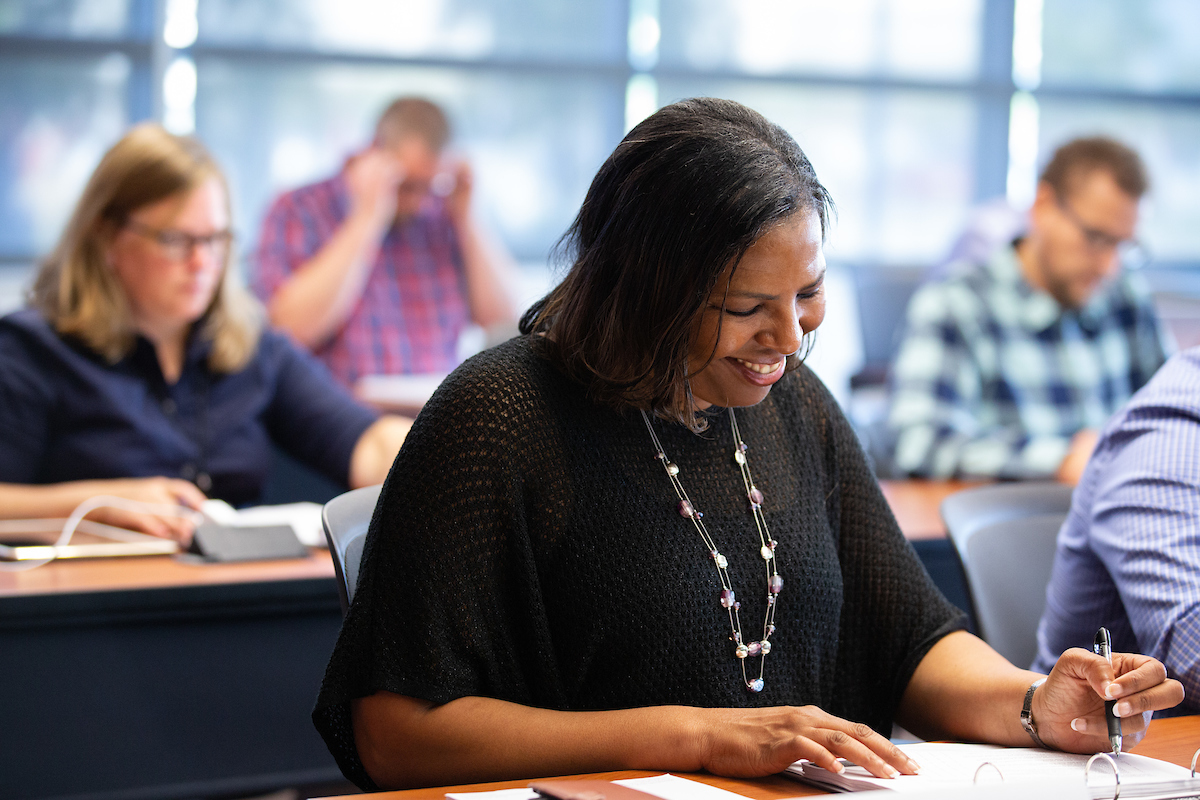 The Testing Center at UNO provides high-quality testing services to UNO students, faculty, and staff. If you are in the Omaha metropolitan area and need to take an entrance exam, please visit the UNO Testing Center website for more information.
English Proficiency
All graduate applicants whose language of nurture is not English must present an English language proficiency score from one of the following:
TOEFL (Test of English as a Foreign Language)

IELTS (International English Language Testing System)

Duolingo

PTE (Pearson Test of English)
UNO does not currently accept the following English proficiency exams: TOEFL MyBest, TOEFL Essentials, or IELTS Indicator.
While individual programs may require a higher score, the UNO Graduate Council has set a minimum score for admission to graduate studies of:
80 internet-based (iBT) TOEFL




6.5 IELTS

110 Duolingo

53 PTE
Automatic waivers from this policy are granted for individuals who have received a baccalaureate or other advanced degree from an institution in the United States OR for individuals who have received (or will be receiving) a baccalaureate or other advanced degree from a pre-determined country on the following list:
Countries

Anguilla

Grenada

Papua New Guinea*

Antigua & Barbuda

Guyana*

Philippines*

Australia

Ireland

Pitcairn Islands

Bahamas

Isle of Man

Sierra Leone*

Barbados

Jamaica

Solomon Islands

Belize*

Kenya*

South Africa*

Bermuda

Lesotho*

South Sudan*

Botswana*

Liberia*

Saint Kitts and Nevis/Saint Christopher Island

Canada* (English provinces only)

Malawi*

Saint Helena

Cayman Islands

Malta*

Saint Lucia

Christmas Island

Mauritius

Saint Vincent and the Grenadines

Cook Island

Micronesia

Tanzania*

Dominica

Montserrat

Trinidad & Tobago

England (United Kingdom)

Natal*

Turks & Caicos Islands

Fiji*

Nauru

Uganda*

The Gambia*

New Zealand

Zambia*

Republic of Ghana*

Nigeria*

Zimbabwe*

Gibraltar*

Norfolk Island
*Citizens may be considered for PEP waiver by presenting the following:
Proof of completing at least one university-level English course at an accredited college or university

For those countries that require students to pass a national examination, high school graduates must submit official national examination results (Ex: West African Exam Council (WAEC), Nigerian Exam Council (NEC), or Kenya Exam Council (KEC)). The results should have a mark of "credit" or "pass" in the English section.
How to Submit English Proficiency Scores
Official scores should be submitted electronically:
TOEFL (ETS) School Code: 6420

Duolingo – Request UNO as an institution to receive your score
If scores are not available to be sent electronically request that scores be sent to:
UNO Office of Graduate Studies
6001 Dodge Street
Eppley Administration Building, Room 203
Omaha, NE 68182-0209
Language proficiency scores are valid for two (2) years from the test date. Students who do not meet the English proficiency requirements may be eligible for admission to UNO's Intensive English Language Program (ILUNO).
GRE/GMAT/MAT
Some programs use aptitude or advanced knowledge tests to provide evidence of an applicant's potential performance and to provide guidance in the development of an appropriate plan of study at admission. For more information on this requirement, see the Graduate Catalog.
How to Submit Exam Results
If the program you are applying to requires an examination, you may use the following institution codes to submit your scores:
GRE/GMAT/MAT scores are only valid from the testing agency for five (5) years. The Office of Graduate Studies receives all GRE scores electronically, approximately two-three weeks after you request your scores to be sent.