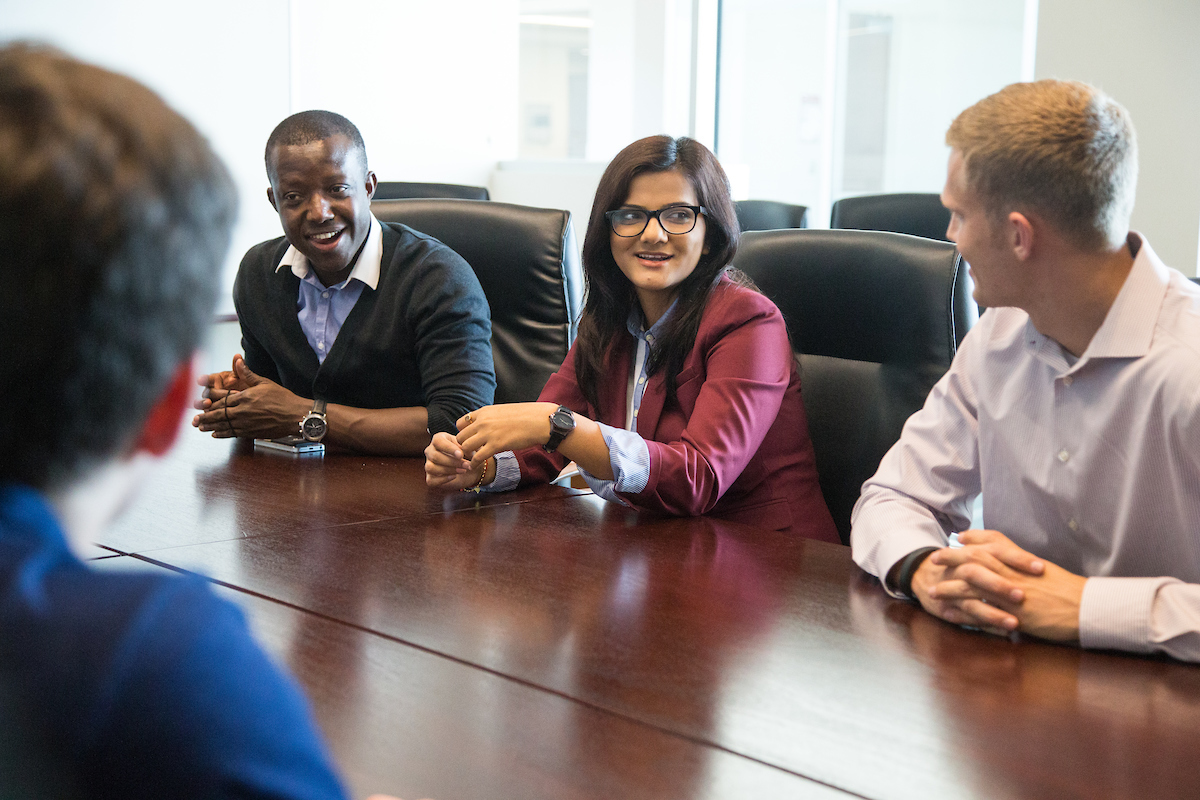 The UNO Office of Graduate Studies has more than 110 years of experience educating professionals and academics, and helping individuals succeed in their careers.
Our Mission
The mission of the Office of Graduate Studies is to develop, enhance, and promote outstanding graduate education; to ensure a rich environment for learning, creative activity, and the discovery and communication of new knowledge; and to be recognized for excellence in regional, national, and global engagement and contributions. With over 90 graduate programs at all levels, UNO has numerous opportunities.
Our History
On June 8, 1910, Graduate Studies was created when the Board of Trustees voted to create a graduate school at the newly founded university. The need for highly educated members of society in the early twentieth century is still the case at the beginning of the twenty-first century. Since that day in June 1910, tens of thousands of students, from around the world, have come to UNO to achieve a graduate degree or to further their professional development.
Accreditation for Graduate Programs
Accreditation indicates the concern of the faculty and administration of UNO to meet rigorous standards of academic quality. These standards include such factors as:
Professional attainments of faculty
Quality of research
Library holdings
Physical facilities
General support for the respective programs by the funding authorities
Students, therefore, can be assured their educational experiences at UNO will meet high standards of quality. UNO is accredited by the Higher Learning Commission (HLC).
UNO graduate programs also have specialized accreditation from the appropriate professional accreditation bodies.
---
Graduate Program Rankings
UNO graduate programs are consistently cited in U.S. News & World Report's 'Best Graduate Schools' rankings.
The Carnegie Foundation
The Carnegie Foundation has classified UNO as a Carnegie Doctoral Research University for our specialized doctoral programs and comprehensive range of master's degrees and certificates. In addition, UNO has achieved the prestigious elective classification for 'Community Engagement' by the Carnegie Foundation.
The 'Community Engagement' classification describes the level of collaboration between institutions of higher education and their larger communities for the mutually beneficial exchange of knowledge and resources.
President's Higher Education Community Service Honor Roll
UNO has been selected to be on the President's Higher Education Community Service Honor Roll, the highest federal recognition a school can achieve for its civic engagement.
The U.S. Department of Education and the Corporation for National and Community Service honor the nation's leading colleges and universities for their commitment to bettering their communities through community service and service learning. UNO has been on the honor roll every year since the inception of this national award in 2006.