UNO Connection Sparks International Love Story
Five years ago an exchange program brought Huzaifah Baharuddin to UNO and into the life of Samantha Brown. And while miles often kept them apart, the two once again found themselves on campus this past summer; this time to get married.
published: 2022/02/10
contact: Eva Burklund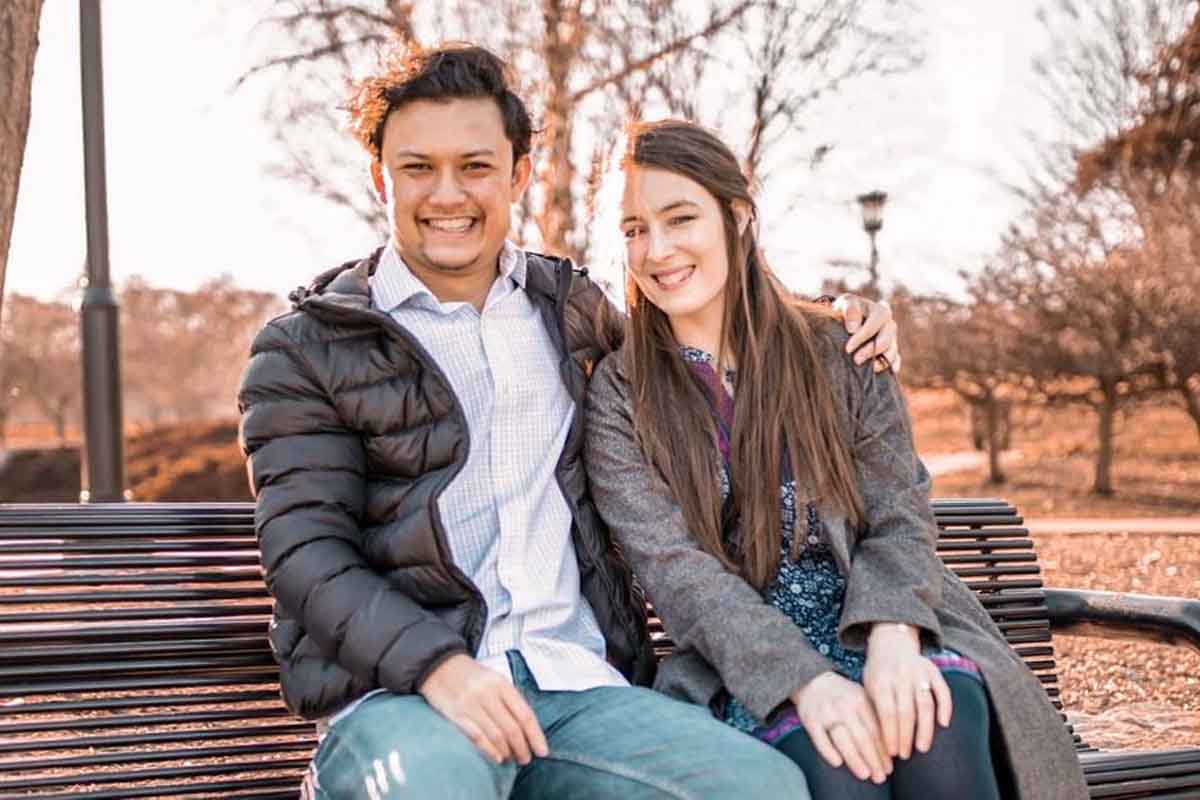 Huzaifah and Samantha met on the UNO campus in 2017 through the YSEALI program.
With students from many different backgrounds, college is one of the best places to make connections with people you wouldn't have met otherwise. This is especially the case if those connections are created between people from halfway across the world; and even more rare that one such relationship would turn into a lifelong love connection.

UNO is home to many international exchange programs. One of these is the Young Southeast Asian Leaders Initiative (YSEALI), where participants from 10 Southeast Asian countries are brought to the United States to receive cross-cultural learning and reinforce thier civic engagement skills. As a host institution, UNO regularly welcomes new participants in the program and fosters connections between Nebraskan and Southeast Asian students.
In 2017, one of these many connections was made between YSEALI participant Huzaifah Baharuddin and then-student Samantha Brown, who is now Samantha Baharuddin. The two met through the program when Huzaifah came to Omaha from Malaysia and Samantha was serving as a peer mentor for the participants in the program.
The pair first met during that year's first YSEALI outing at a bowling alley, days after the participants had arrived.
"All the student mentors meet the YSEALI participants at this tiny little bowling alley," Samantha said. "That was the first time I met him, and I thought he was way too cool for me."
While the pair didn't grow particularly close while Huzaifah was at UNO, they had opportunities to see each other again. They both attended a YSEALI summit in Vietnam, and after the summit, Samantha decided to study abroad in Malaysia. With the two living only two hours apart in Huzaifah's home country, their relationship blossomed.
"After I lived there for about six months, I got to know his family and I really started to fall in love with him and his family," Samantha said. "We got to see each other more often and we really started dating, that's when we became more serious."
After coming to the U.S. with the YSEALI program, Huzaifah was unable to return to Nebraska for two years because of visa restrictions, forcing the couple to date long distance.
"At first I didn't think it would work out," Huzaifah said. "We both wanted it to work out, but [thought] it will be hard. I mean the most we can see each other is every six months, if at all, and if one of us didn't have money, that means we're not going to do anything."
As the couple waited for a time Huzaifah could return to the U.S., the pair visited each other across the globe. They found opportunities to meet in London and Italy with Samantha also taking occasional trips to Malaysia. In early 2020 Huzaifah was able to return to Nebraska and proposed on New Year's Day.
Huzaifah returned to Malaysia and Samantha planned to follow in June 2020 to prepare for their wedding, but their plans were postponed because of COVID-19. Instead, Huzaifah was able to return to Nebraska in June 2021. The two got married at UNO's Thompson Alumni Center on June 25th, with Patrick McNamara, project director for YSEALI, serving as the Master of Ceremony.
They continue to live in Omaha with plans to continue the international curiousity that brought them together in the first place.
"Our grand scheme is that we live in Omaha but go to Malaysia every summer. That's our hope for the future," Samantha said.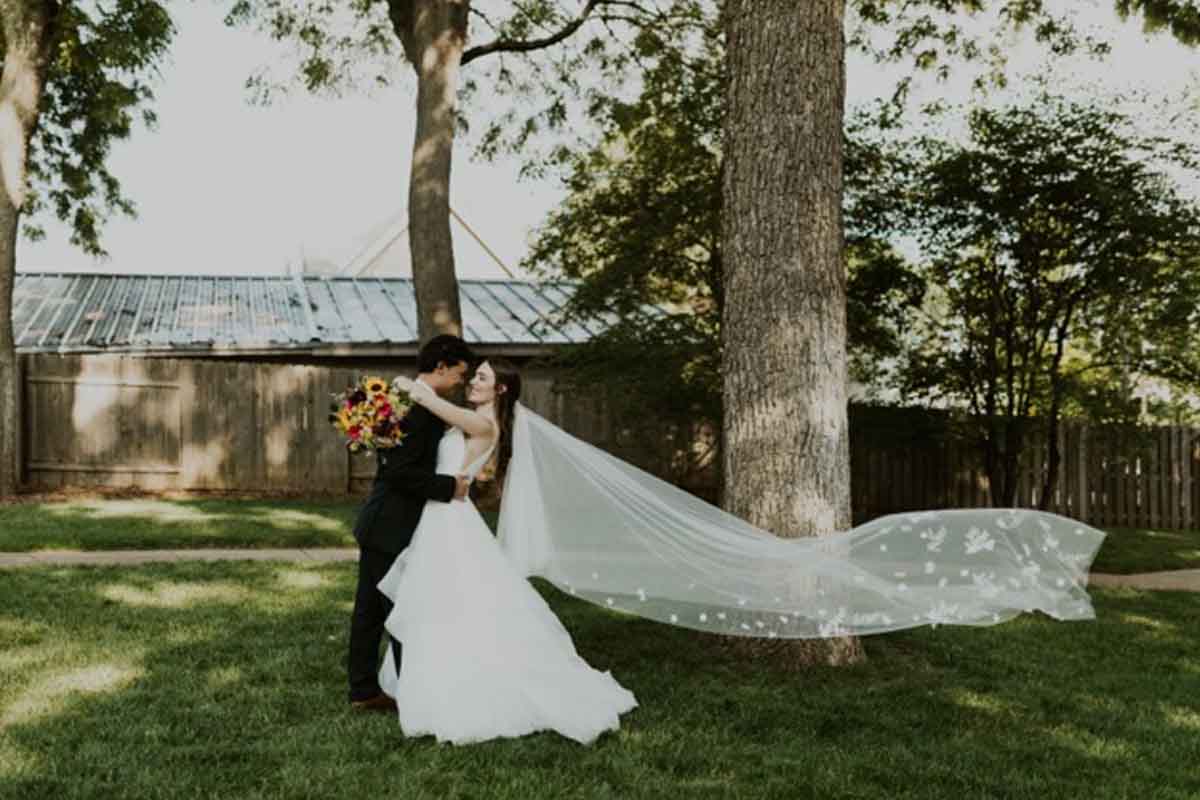 Photo credit: Meganography
About the University of Nebraska at Omaha
Located in one of America's best cities to live, work and learn, the University of Nebraska at Omaha (UNO) is Nebraska's premier metropolitan university. With more than 15,000 students enrolled in 200-plus programs of study, UNO is recognized nationally for its online education, graduate education, military friendliness and community engagement efforts. Founded in 1908, UNO has served learners of all backgrounds for more than 100 years and is dedicated to another century of excellence both in the classroom and in the community.
Follow UNO on Facebook, Twitter, Instagram, TikTok, LinkedIn, and YouTube.