UNO Academic Advising Council Names Lacey LeGrand Advisor of the Month
LeGrand was nominated by her peers for her dedication to student success.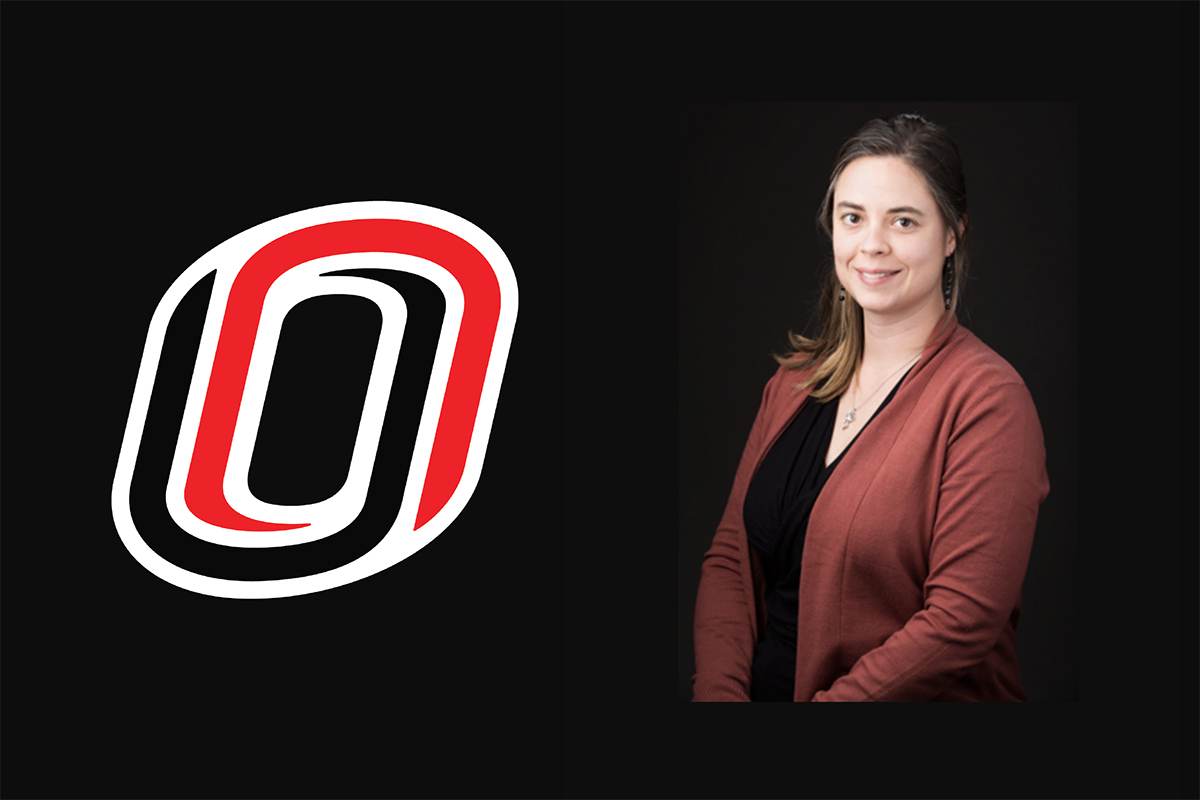 Congratulations, Lacey!
Lacey LeGrand, Academic Advisor I, in the College of Arts and Sciences biology department was recently named the "Advisor of the Month" by the Academic Advising Council (AAC) for the month of February.
The award was presented to Lacey at the February Academic Advising Council meeting.
Her nominator said, "Lacey is an excellent advisor and an excellent colleague. She is a tireless advocate for her students, often doing more research and emailing and massaging situations to help students find fair outcomes when they have issues. Lacey is quick to offer help to other advisors, sometimes before they even ask. She is extremely detail oriented and has been a force in making sure the Biology Department catalog entries and Degree Works audits are accurate and useful for students. Lacey asks tough questions about departmental policies and has encouraged several changes that better support our students."
For being selected as the AAC Advisor of the Month, LeGrand will receive a certificate and gift card.
Nominate an Advisor for the "Advisor of the Month Award"
If you know one of your colleagues has gone above and beyond in their exceptional service to students, their colleagues and/or the university, nominate them for the Advisor of the Month Award! Each month, one advisor will be selected at random from the nominations to receive the award at the Academic Advising Council meeting. All nominees will be recognized by AAC for their work.

Nominees must be at least .5 FTE whose primary role is academic advising. Once selected, advisors would not be eligible to receive the award again for one calendar year, although they can still be nominated in recognition of their work. To nominate an academic advisor, complete the nomination form on the AAC website.
About the Academic Advising Council (AAC)
Monthly forums keep advisors up-to-date on topics ranging from best practices in advising to technology and program updates. The group, which formally launched in 2011, welcomes not just advisors to its meetings, but also many other professionals on campus who support UNO students.
The Academic Advising Council meets the third Thursday of each month at 1:30 P.M.
Meetings are open to the public
About the University of Nebraska at Omaha
Located in one of America's best cities to live, work and learn, the University of Nebraska at Omaha (UNO) is Nebraska's premier metropolitan university. With more than 15,000 students enrolled in 200-plus programs of study, UNO is recognized nationally for its online education, graduate education, military friendliness and community engagement efforts. Founded in 1908, UNO has served learners of all backgrounds for more than 100 years and is dedicated to another century of excellence both in the classroom and in the community.
Follow UNO on Facebook, Twitter, Instagram, TikTok, LinkedIn, and YouTube.