UNO Scott Scholars Help the Department of Defense with Vexing Problems
For help solving some of its most pressing needs, the U.S. Department of Defense (DOD) turns to UNO's Scott Scholars for assistance through the National Security Innovation Network.
published: 2021/07/02
contact: Tavion Davis - University Communications
email: unonews@unomaha.edu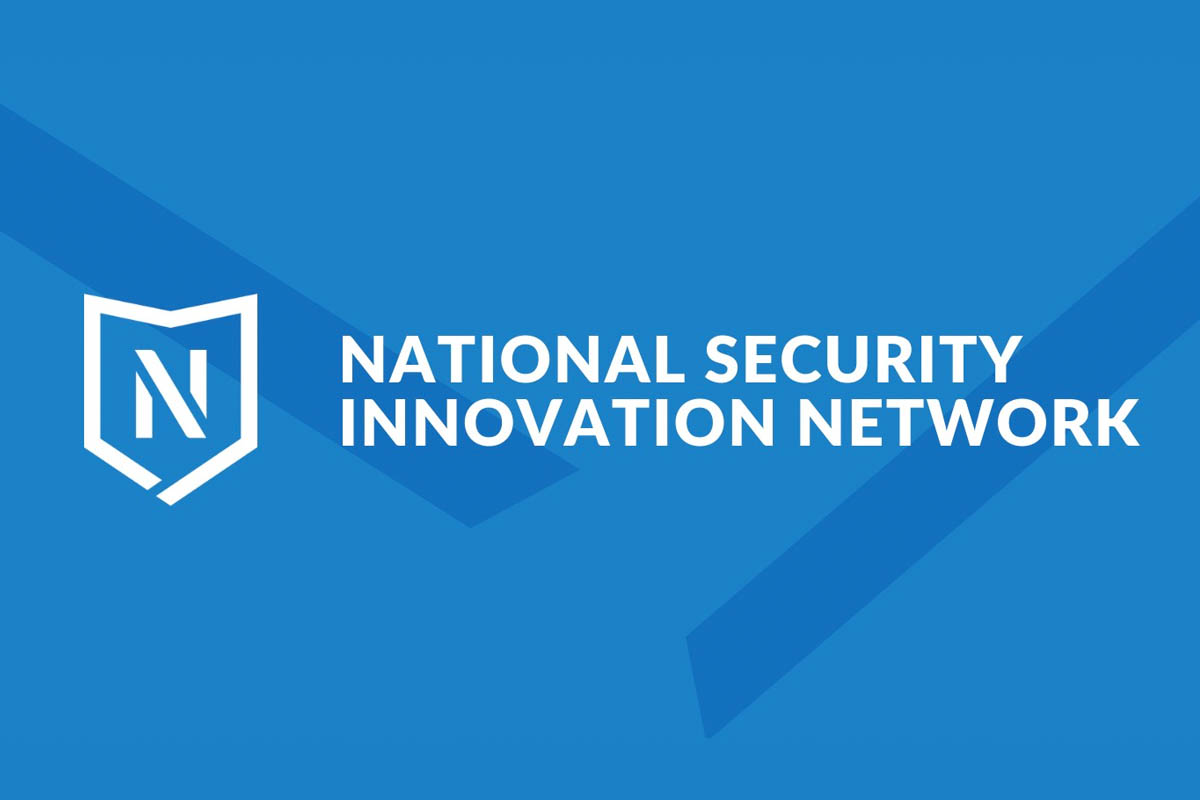 Where does the U.S. Department of Defense (DOD) turn for help solving some of its most pressing needs? UNO's Scott Scholars students have worked on several problem-solving iterations for the DOD since partnering with the National Security Innovation Network (NSIN) in mid-2020.
NSIN is an organization that helps DoD organizations and units solve their most vexing challenges.
"NSIN is an unrivaled problem-solving network that adapts to the emerging needs of those who serve in the defense of our national security," according to the NSIN homepage.
In two of the first projects assigned to UNO students, the Scott Scholars were split into two teams—each tasked with solving a particular challenge. One scenario was for a Marine Corps Recruiting Station in Denver, Colorado. The other was for an anti-mine Navy unit stationed in California.
Hailey Bixler, a freshman at UNO enrolled in the Scott Scholars program, was part of a team assigned to assist a recruiting station in Denver, Colorado having problems with recruits dropping out during training.
Bixler's team worked to increase their resiliency and answer the question: how could they prepare recruits before training?
"Being able to do something like that only a semester into college was a really unique experience," Bixler said, "I had never worked with the marines before. Just to be able to say I helped the Marines, knowing what I was doing was making a difference, and implementing things that would be used at the recruiting station was something I hadn't really experienced before."
The Scholars contacted professionals in resilience training, developed activities targeting different aspects of resiliency, and put together a curriculum and toolkit with various tension relieving activities. One activity Bixler helped develop was called "How do you eat an elephant?"
"The recruits will line up in a bigger area and their instructor calls out, 'How do you eat an elephant?' And they have to call out [an answer] one step at a time and take one step forward."
The goal is to get from one side of the room to the other. The catch is that the instructor would not tell them all the rules or why they had to start over. Recruits would eventually figure out that they were expected to move and talk in unison, but they have to start over if they didn't.
The activity was designed to help recruits navigate ambiguity, learn to deal with the frustration of having to start over, and collaborate with their peers.
Bixler says they finished up collecting everything and delivered it to the recruiting station in December.
The second assignment tasked students with developing a tool to help the Mine Countermeasures (MCM) team. This tool is needed to help Navy Officers efficiently and accurately predict when each mine-clearing team will complete their portion of the mission, enabling increased effectiveness in directing the overall mission.
Bede Fulton, a freshman at UNO in the Scott Scholars program, was part of the team assigned to an anti-mine Navy unit in California.
Their request immediately caught his attention. "They said something about creating an effective user interface for the people in combat to quickly locate information that can help," he said.
Fulton received an email regarding an additional opportunity to work with NSIN through the X-Force internship program, which provides opportunities for students to travel to military locations and work on these national security problems side-by-side with the U.S. military.
When he first heard about it, he was already interviewing for an internship with other area companies and organizations.
What led Fulton to choose X-Force over the rest was the involvement with the DoD and NSIN.
"Just being able to serve other people and to work for a greater cause just really drew me to this internship over other [options]," Fulton said.
Fulton and the other X-Force Fellows will be presented with a problem and they will have to come up with a prototype over two months. He is one of a handful of UNO students taking part in the X-Force program. Current COVID-19 policies will keep him here in Omaha working on this project remotely for the time being.
His previous experiences building solutions to detect mines with NSIN will help him as he prepares for his summer internship through the X-Force Fellowship program.
For more information about NSIN and the X-Force program, visit www.nsin.us.
About the University of Nebraska at Omaha
Located in one of America's best cities to live, work and learn, the University of Nebraska at Omaha (UNO) is Nebraska's premier metropolitan university. With more than 15,000 students enrolled in 200-plus programs of study, UNO is recognized nationally for its online education, graduate education, military friendliness and community engagement efforts. Founded in 1908, UNO has served learners of all backgrounds for more than 100 years and is dedicated to another century of excellence both in the classroom and in the community.
Follow UNO on Facebook, Twitter, Instagram, TikTok, LinkedIn, and YouTube. 
Contact Us
If you have a story idea, news tip, or other question, please email the UNO News team at unonews@unomaha.edu.