Chancellor Gold Shares Heartfelt Thanks With UNO
In his heartfelt message to the university community, UNO Chancellor Jeffrey P. Gold, M.D., thanked Mavericks for what he called a life-changing experience.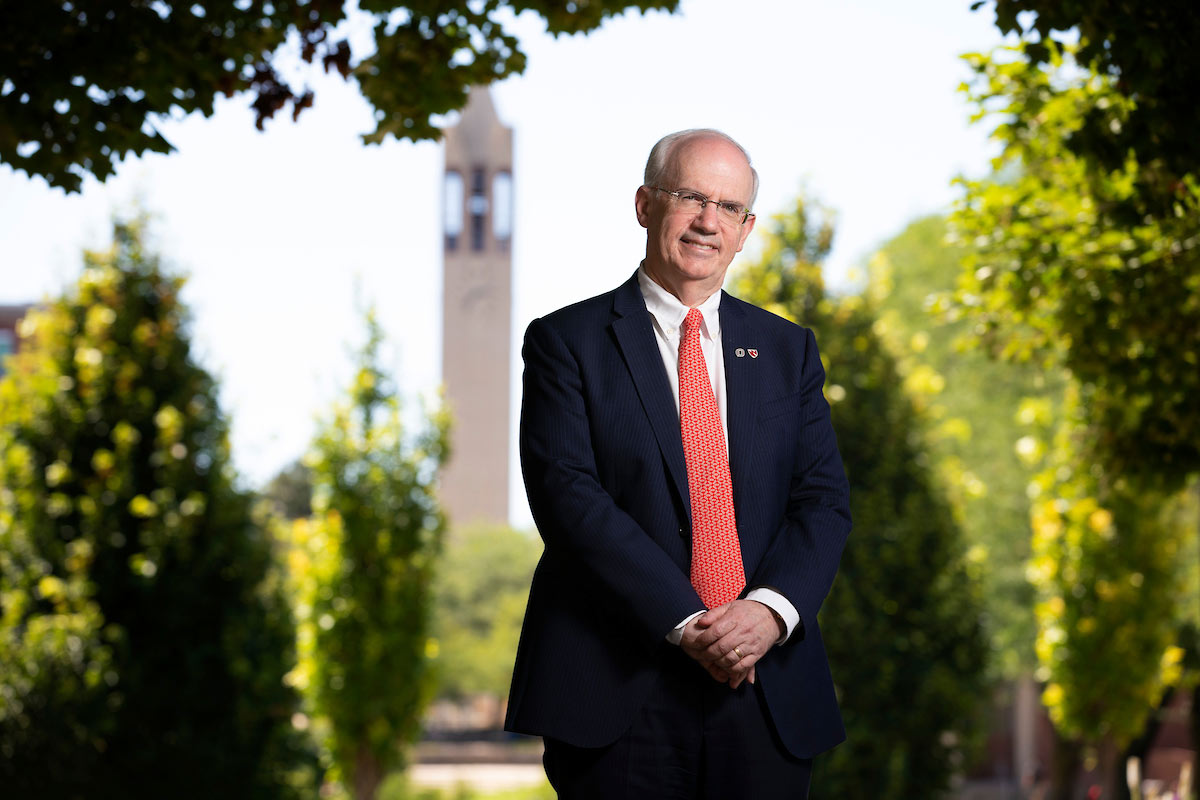 Chancellor Jeffrey P. Gold, M.D.
For University of Nebraska at Omaha Chancellor Jeffrey P. Gold, M.D., a journey that began in 2017 as an opportunity to lead campus will end this week as a life-changing experience.
In a video message shared with campus today, as his final day as UNO's chancellor on June 30 draws closer, Chancellor Gold reflected upon four years of achievement that he credited to a passionate students, faculty, staff, alumni, and community partners.
"All that we had to do to accelerate this university campus on its path forward, a path towards becoming the nation's premier metropolitan university, was to polish, align, and follow your passions, your goals, and to continue to believe in UNO's ability to achieve our goals, to truly live our mission," Gold said. "All that we had to do was to have the courage to continually stretch the envelope, to redefine and create, to build our own future."
Effective July 1, in addition to resuming his duties as the chancellor of the University of Nebraska Medical Center, he will assume a new and expanded set of duties as executive vice president and provost of the University of Nebraska System. Also on July 1, UNO Chancellor-Elect Joanne Li, Ph.D., CFA, will assume the role of chancellor of UNO.
During his video message, Chancellor Gold said the Maverick Spirit will follow him into his next role.
"As our more than 100,000 alumni across the world would agree, the Maverick identity is not something that disappears or fades away when you leave the campus," he said. "It is forever embodied within you. I can confidently say that as I continue my life's journey as UNMC's chancellor and begin a new chapter as the Executive Vice President and Provost of the University of Nebraska System, that embodied identity, this Maverick Spirit, will be my inspiration and truly my North Star."
In his remarks, Chancellor Gold reassured campus that he will continue to be part of the UNO community.
"I don't consider this a farewell," Chancellor Gold said. "As I said during my most recent State of the University address, this is a university campus that is inexorably linked with this amazing community. I won't be far away physically and even more so in spirit. So when we cross paths in the future on or off campus, please be sure to stop by and say hello. The door will always be open and the light will be on. I thank you for welcoming me into your lives and I thank you for forever changing mine. And as always, go Mavericks."
About the University of Nebraska at Omaha
Located in one of America's best cities to live, work and learn, the University of Nebraska at Omaha (UNO) is Nebraska's premier metropolitan university. With more than 15,000 students enrolled in 200-plus programs of study, UNO is recognized nationally for its online education, graduate education, military friendliness and community engagement efforts. Founded in 1908, UNO has served learners of all backgrounds for more than 100 years and is dedicated to another century of excellence both in the classroom and in the community.
Follow UNO on Facebook, Twitter, Instagram, TikTok, LinkedIn, and YouTube.