UNO, UNMC Announce New Emergency Management Director
Diane Mack has been named director of emergency management for both UNO and UNMC.
published: 2021/04/05
contact: University Communications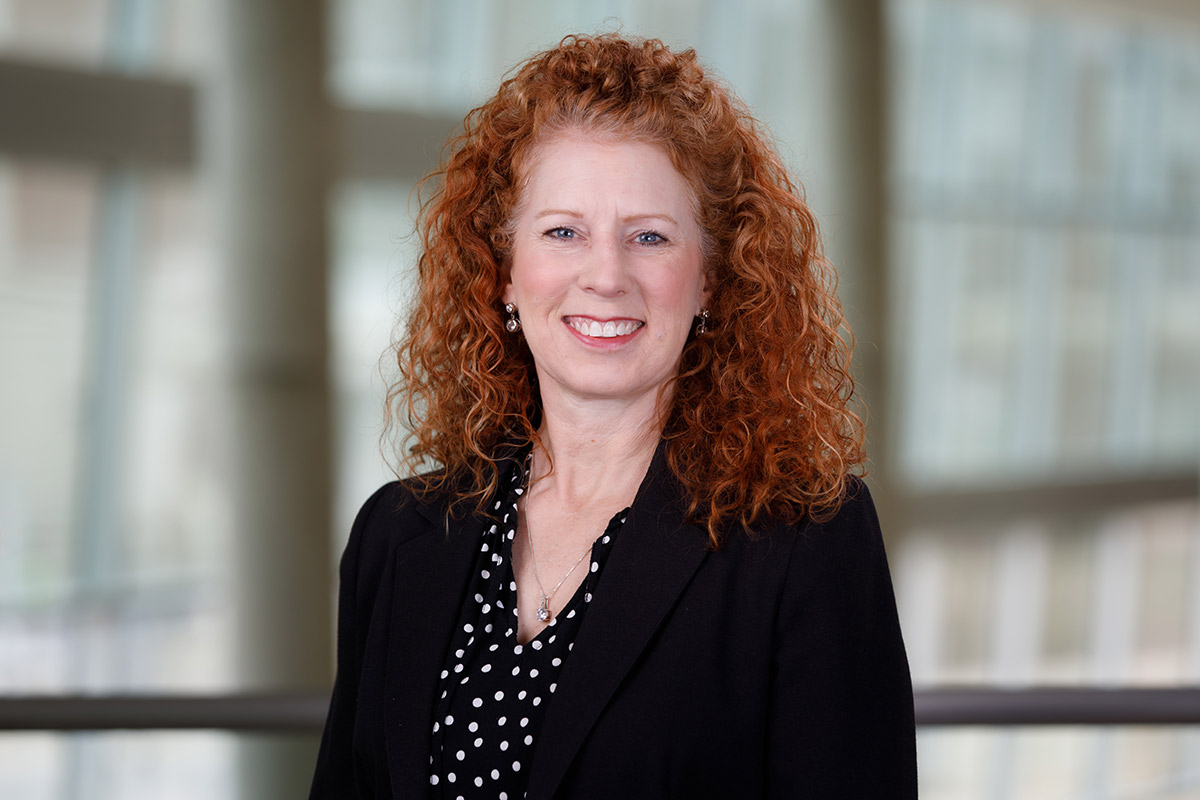 Diane Mack
Diane Mack has been named director of emergency management for both the University of Nebraska at Omaha (UNO) and the University of Nebraska Medical Center (UNMC). She is the first to hold the joint role and, at UNMC, succeeds Elayne Saejung.
The director of emergency management oversees all emergency management planning, policies and procedures for the UNMC and UNO campuses. The director also serves as the university representative for local, state and national emergency meetings.
"UNMC and UNO are on the leading edge of emergency management," said Mack, who began her role March 1. "We have many talented people already involved and I want to harness that energy and work toward a truly comprehensive program for both campuses so that we can respond to any disaster or hazard that faces us."
Mack has more than 20 years of experience in the business continuity, emergency management and homeland security fields, leading programs for state and university entities, and national and international exercises involving federal, state, local, nonprofit and international organizations.
"We are so fortunate to have Diane join our team," said Chief Charlotte Evans, assistant vice chancellor of the UNO/UNMC Department of Public Safety. "Her prior experience is a perfect fit. In her short time here so far, she already has proven her abilities and desire to move the UNMC and UNO campuses to the next level of preparedness."
Most recently, Mack served as a business continuity and emergency crisis planning consultant and continues to volunteer with Team Rubicon, a veteran-led disaster response organization. From 2008 to 2017, she was university director for emergency management and continuity at Indiana University. Before that, she held various roles within the State of Indiana, including its department of labor, the Indiana Counter-Terrorism and Security Council and the department of homeland security.
Mack acknowledges few people grow up wanting to be in emergency management. "You trip over it and learn that you're interested in the public safety world and how it all fits together," she said. "Helping everyone work together in times of disaster is fulfilling."
Mack's interest began in 2001 while reading a book on bioterrorism. Then, 9/11 happened and Mack, who already was in the safety and health field, decided to combine her interests. She followed her passion in homeland security and then absorbed emergency management. "I went in through the backdoor – it was a non-traditional entrance to the field."
Now, as emergency management director, Mack encourages all faculty, staff and students to opt into the campus emergency alert system, if they haven't already. Doing so, she said, better enables campus leaders to relay life-saving information during a disaster.
To better prepare and respond to a crisis, it's also critical, she said, that campuses continually evaluate and assess their emergency management processes and plans. "We must be adaptable to any emergency that confronts us," she said. "Enhancing the teams, testing the coordination and plans, and incorporating lessons learned back into the planning process will increase the resiliency of both campuses."
In training for her second full Ironman triathlon in September, Mack sees the value in being ready for the next challenge. "It's a lot of work (to train), but to have it pay off and celebrate such an achievement is difficult to replicate."
It's not unlike, she said, responding well in times of crisis.
About the University of Nebraska at Omaha
Located in one of America's best cities to live, work and learn, the University of Nebraska at Omaha (UNO) is Nebraska's premier metropolitan university. With more than 15,000 students enrolled in 200-plus programs of study, UNO is recognized nationally for its online education, graduate education, military friendliness and community engagement efforts. Founded in 1908, UNO has served learners of all backgrounds for more than 100 years and is dedicated to another century of excellence both in the classroom and in the community.
Follow UNO on Facebook, Twitter, Instagram, TikTok, LinkedIn, and YouTube.