Students, Faculty Earn Fulbright Awards
Two students, including one alumna, and three faculty, all from the College of Public Affairs and Community Service, are the latest Mavericks to receive the prestigious, international designation.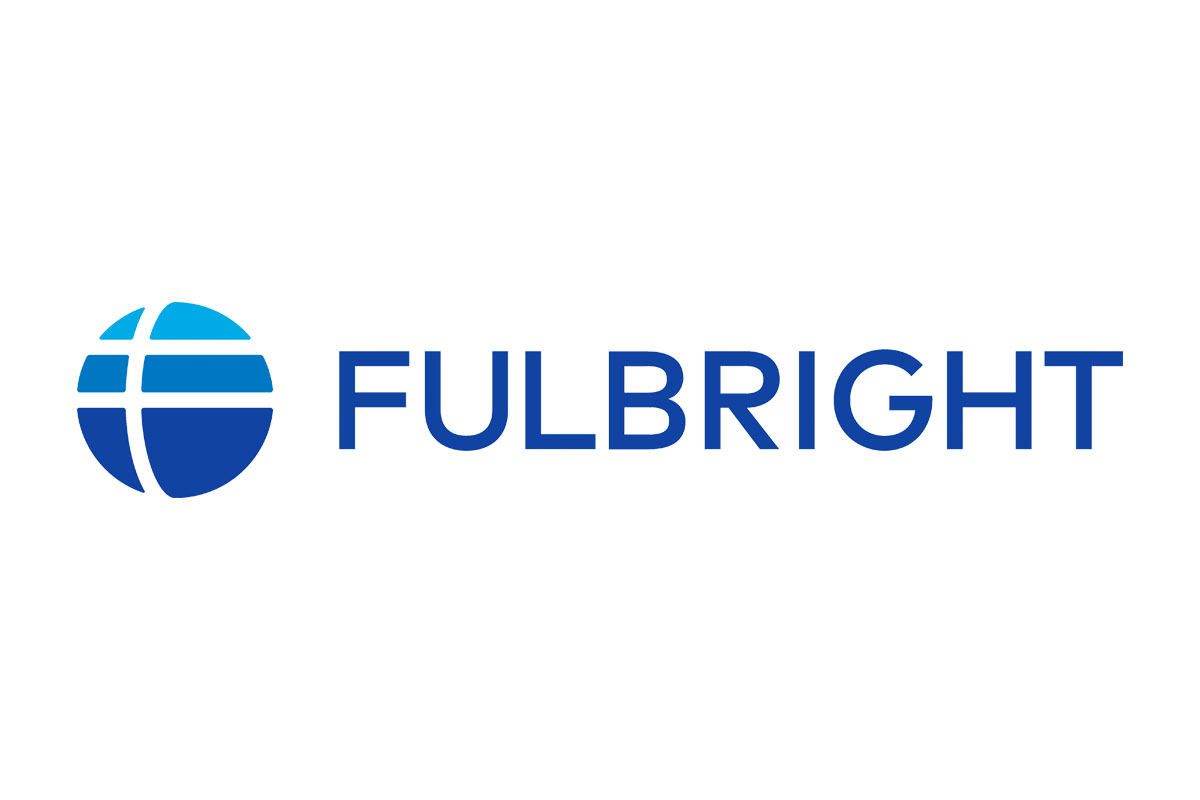 Two students and three faculty members were recently announced as recipients of prestigious Fulbright Awards. The awards will allow these five Mavericks to pursue educational and research opportunities around the globe during the 2021-2022 academic year.
The group of students, which includes one recent alumna, and faculty also share in common that they are part of UNO's College of Public Affairs and Community Service (CPACS). They are:


"The prestige of the Fulbright awards is an impressive and fitting recognition for these faculty and students," CPACS Dean John Bartle said. "But they are much more than an award. They are an unparalleled opportunity to exchange and grow knowledge across the world. With these five Mavericks going to four continents, they will take their knowledge and expertise to share, but they will also bring back ideas, insights and new practices that they will share with Nebraskans for many years to make our communities better."
Each year, the Fulbright U.S. Student Program offers research, study and teaching opportunities in over 140 countries to recent graduates and graduate students. While thousands apply, only a small number receive funding.
For more information about the Fulbright U.S. Student Program contact Morrison and the Office of National Scholarships at unoonsf@unomaha.edu or by phone at 402.554.2696.


---
Annabelle Abisset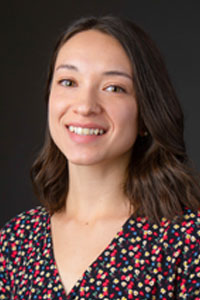 A Juneau, Alaska, native, Annabelle Abisset grew up in Omaha and quickly found her way to UNO for not just one but two degrees. After earning an undergraduate degree in international studies and Spanish she immediately went into the Master of Public Administration program with a specialization in nonprofit management. She will be earning her degree in May and then heading to Argentina to help teach English.
"I decided on Argentina because, in a way, it represents who I am," Abisset said. "My mom is from Peru and my dad is from France, and Argentina was the first country I had heard of that combined South American and European roots. The idea really excited me, and I did a lot of research on Argentine history, culture, and language. It felt like an easy and natural choice."
Abisset's fascination with international experiences isn't new. She's also took a Spring Break trip to India in 2018 and studied in Norway in 2019 as part of her master's program. It was during her India trip that she became familiar with the Fulbright process.
"Applying for the Fulbright seemed like the perfect opportunity to realize my dream of living in a Spanish-speaking country and applying my experience of teaching English I got from UNO and volunteer opportunities."
As she looks to continue her nonprofit work and study for TESOL certification, Abisset says that her UNO experience has helped her hone in on ways to turn her passion in to a career.
"To me, being a Maverick means being a part of your community. I think this has helped me understand the nonprofit organizations I have been involved in or worked with and it will help me as a Fulbright scholar in a place I have never been. Being a Maverick has helped me create and foster so many relationships and I plan to bring that mindset as an English Teaching Assistant and representative of Omaha, Nebraska, and the U.S."
Samantha Salvatori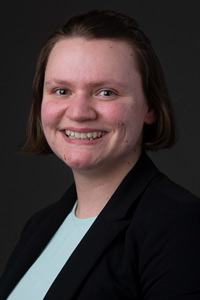 Samantha Salvatori is one of the newest members of the Maverick alumni family, graduating in December 2020 with a Bachelor of Multidisciplinary Studies degree with a focus in political science. An Omaha native, Salvatori says she's been interested in international affairs for years.
"Once upon a time, I thought I was going to be a journalist and foreign correspondent. That career path has never come to pass, but I have had opportunities to work with refugee, immigrant, and international populations in Omaha."
Salvatori says despite her experiences working with a wide and diverse range of people through opportunities in Omaha she's never had a chance to travel abroad. Now, with the Fulbright, she's headed to Kyrgyzstan, which is centrally located in Asia between China and several other former Soviet bloc countries.
"I chose Kyrgyzstan because I knew I wanted to travel to somewhere that was maybe a little unexpected and would have really excellent cultural and language immersion and enrichment," she says. "I'm a political scientist and educator at heart so the overlapping historical, political, and cultural influences of Kyrgyzstan were intriguing to me from the start."
While in Kyrgyzstan, Salvatori will be an English language teaching assistant. She hopes the experience will help build a resume allowing her to work in the U.S. Department of State.
While Salvatori says her academic career - and path towards her goal of international experiences - hasn't exactly been linear, it's because of UNO she's been able to live her dream.
"To me, being a Maverick means taking chances and going after what you want despite challenges with tenacity. I am both honored and humbled to be able to represent the academic and professional excellence of UNO as a Fulbright grantee."
Robert Blair
Robert Blair, Ph.D., is a professor emeritus of public administration and will be using his Fulbright to travel to Montreal, Canada, as part of a fellowship at the Pierre Elliot Trudeau Foundation and teaching position at McGill University. There, Blair will focus on multiculturalism and multilingualism in city governments.
"I hope to gain a deep knowledge of Canadian public policy processes and the practice of city management. I have done work at two of UNO's sister universities in Norway and Lithuania and want to expand my work in comparative public administration and city management. Also, since Montreal is French speaking, I am studying the language and will be working with a tutor."
Blair said while the process was lengthy, submitting his application last fall and not being guaranteed placement, it was worth it.
"Fulbright was something that I was always interested in, but never had the time to prepare and application, as I almost always taught summer school which was very time consuming. After I retired I decided to apply. I was not sure if they would accept applications from emeritus professors, but I went ahead anyway."
Blair said he is looking forward to traveling to Canada later this year and getting involved quickly.
"I am very excited about this opportunity and want to thank my colleagues at the College for their support, especially Dean [John] Bartle, and two retired colleagues, Jerry Deichert and Dale Krane. Fulbright Fellows are representatives of the U.S. government, and, in my opinion, representatives of their home university. I will represent UNO as well."


Tara Bryan
Tara Bryan, Ph.D., is an associate professor of public administration and will be traveling to the Czech Republic for her Fulbright, where she will be working at the Centre for Nonprofit Sector Research at Masaryk University.
She said she applied because of the opportunity to see what differences exist between the U.S. and other countries when it comes to the public sector.
"The opportunity to live and research in a different political and social context was exciting. Also, I wanted to build new professional relationships with international colleagues that can foster future research collaborations."
While in the Czech Republic, Bryan will study ways the country's nonprofit managers and staff handle accountability. This will involve a field survey, qualitative interviews, and consultations with local nonprofits. She will also be able to teach classes at her host university.
"From a personal perspective, I want to learn about Czech culture, traditions, and history, and experience living in a different country for an extended period of time. I will also benefit from the time and space to reflect on my future trajectory as a researcher and teacher."
Bryan says she hopes the experience will not just benefit her own research, but UNO as well.
"The opportunity to travel, learn, and serve in the Czech Republic is a privilege. The Fulbright experience will undoubtedly open the door to new connections to international scholars in the field who can contribute to UNO's growing international partnerships, teaching, and research opportunities."
Anne Hobbs
Anne Hobbs, J.D., Ph.D., is the director of UNO's Juvenile Justice Institute within the School of Criminology and Criminal Justice. As part of her Fulbright, Hobbs will spend a year in Singapore to study prisoner reentry trends and the ways the country supports released individuals as they reenter society.
"I am most interested in which factors lead some individuals out of the criminal justice system, while others become deeply entrenched in our criminal justice systems. Really, I am simply fascinated by Singapore's reentry process, because it is organized along racial and religious lines."
Hobbs said she was inspired to apply for the Fulbright to Singapore after traveling there for a conference in 2018.
"I was initially apprehensive, thinking it would be the last place I would find creative solutions to criminal justice problems ... because Singapore is known for harsher criminal justice penalties and restrictive laws," she said. "After experiencing the country first hand, I left with a better understanding of how the law can create healthy boundaries that promote respect across cultures and a holistic society. It seems clear that some countries, like Singapore, have found the balance between releasing persons charged with a crime and maintaining a safe community."
Hobbs said that the Fulbright process was one that involved a lot of work because proposals need to identify the focus area, what partnerships could be leveraged, and why that country is vital to the research being proposed. Now that she has been awarded the grant, the next step is preparing for what will be a significant culture shift.
"Singapore is the third-most densely populated country in the world, and is one of world's most multiracial and multicultural societies. I live in Denton, Nebraska, a town of 120 people. I am so excited to experience a completely different world."
About the University of Nebraska at Omaha
Located in one of America's best cities to live, work and learn, the University of Nebraska at Omaha (UNO) is Nebraska's premier metropolitan university. With more than 15,000 students enrolled in 200-plus programs of study, UNO is recognized nationally for its online education, graduate education, military friendliness and community engagement efforts. Founded in 1908, UNO has served learners of all backgrounds for more than 100 years and is dedicated to another century of excellence both in the classroom and in the community.
Follow UNO on Facebook, Twitter, Instagram, TikTok, LinkedIn, and YouTube.