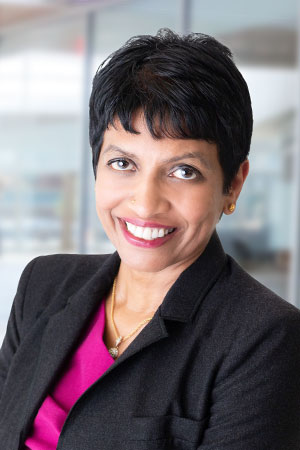 Eswari Kalugasalam, MBA, LLB, CGBP
SBDC International Trade / Market Research Consultant
America's SBDC - Nebraska
Phone: 402.554.6268
---
email:
office:
College of Business Administration
Mammel Hall Suite 200
67th and Pine Streets
Omaha, NE 68182
personal website:
Additional Information
Expertise and Consulting Area
Eswari Kalugasalam has more than 20 years of experience in marketing, communications, business development, and research. She has advised local and international C- Suite business leaders (from Asia, European Union, and the Middle East) on strategic corporate positioning.
Eswari joined  Nebraska Business Development Center in 2019 as an International Trade Consultant advising statewide clients seeking global expansion. This includes export and import matters encompassing global business management, global marketing, supply chain management, and trade finance. As part of NBDC's Small Business Development Center Program, Eswari also provides market research and analysis focusing on industry insights and key indicators that affect businesses.
Academic Degrees
Executive Master of Business Administration, University of Nebraska Omaha
Bachelor of Laws with Honors, University of London
Accreditation
Certified Global Business Professional