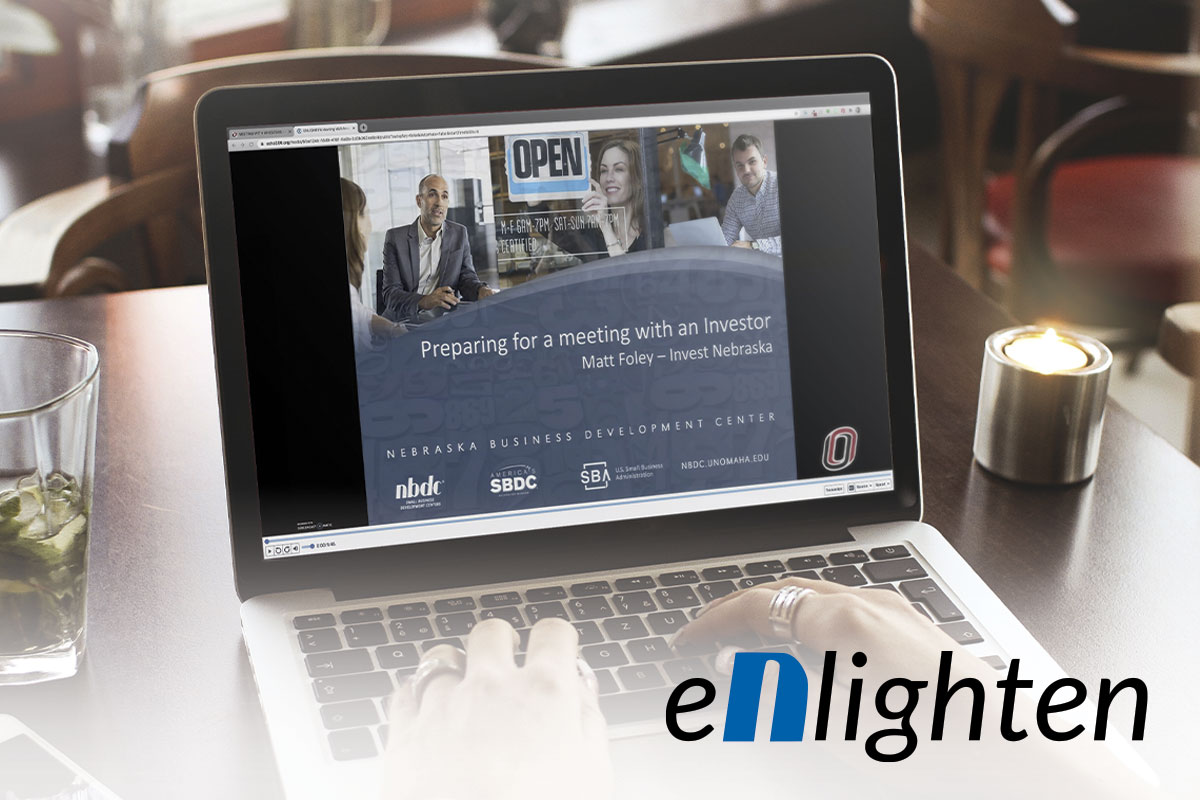 Enlighten is a virtual library of training videos for entrepreneurs and small businesses across Nebraska. NBDC has partnered with local agencies and subject matter experts to develop training on a variety of topics and disciplines. From legal considerations to cybersecurity, these courses address today's critical business topics, including employee development, protecting intellectual property, and investor relationships.
This training content is available on-demand and in asynchronous format, to allow entrepreneurs and business owners the flexibility to access information at a time that is convenient to them. The format allows participants to choose which videos to watch. Enlighten modules are less than 20 minutes long and are available 24/7. All videos are closed captioned and have transcripts available in case the listener is in a noisy environment. Many of the videos are in Spanish. All videos and checklists are currently FREE to Nebraska small businesses.
Covering various stages in business development, Enlighten includes handouts and checklists to supplement the videos. NBDC will continue to add new video content to the Enlighten library.
To enroll in Enlighten on-demand training: