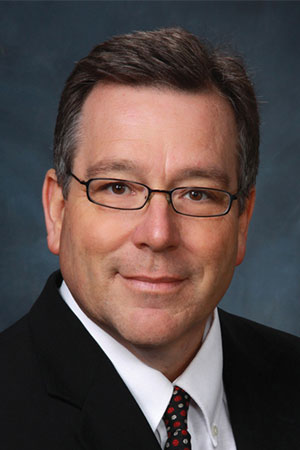 Odee Ingersoll, BS, CVA, CEPA, MBPA, EDFP
Center Director
America's SBDC - Nebraska
Phone: 308.865.8344
---
email:
office:
University of Nebraska at Kearney
West Center Bldg. Room 127E
1917 W. 24th Street
Kearney, NE 68849-4440
Additional Information
Expertise and Consulting Area
Odee Ingersoll is the Director of NBDC - University of Nebraska at Kearney located in Kearney, and the statewide Nebraska Center for Business Value and Transition. Odee has 22 years of experience serving small businesses throughout Nebraska. Clients include all phases of business planning and operations, from start-up planning and launch through growth and expansion, and on to exit and succession planning. He is also an experienced business owner and has training in financial forensics. He has worked on projects valued up to $260 million.
He is a credentialed business valuation analyst and exit planning advisor. He has completed over 500 valuation engagements and is recognized as an expert in business valuation. Odee has provided value and exit training at numerous national conferences and to other state programs and professionals.
He has significant experience in financial analysis and modeling, feasibility and economic impact, market research, and GIS site studies. Odee regularly helps entrepreneurs and business owners with business valuation, business plans, loan packages, or funding requests. He provides seminars or speaking engagements on a variety of business topics, and has been featured as a presenter for the Kansas City Federal Reserve Bank for a national session on business value and exit planning.
Academic Degrees
BS, Business Administration/Marketing & Management – University of Nebraska at Kearney
Certificates and Credentials
CVA, Certified Valuation Analyst – NACVA 2011
EDFP, Certified Economic Development Finance Professional, National Development Council
MBPA, Certified Business Planning Advisor – Apogee Center 2013
CEPA, Certified Exit Planning Advisor - Exit Planning Institute 2010
EQAE, Edgerton Quality Assurance Examiner – NEDED 2005
CHA, Certified Hotel Administrator – AMHA Educational Institute 1985
Honors and Awards
Nebraska Business Development Center (NBDC) Excellence in Reflective Practice
NBDC and University of Nebraska Omaha Distinguished Service Award
Nebraska Consultant of the Year
National Association of Small Business Development Centers
Association of Small Business Development Centers National Distinguished Service Award
For hours and availability, contact Odee directly.
Odee Ingersoll, CVA, CEPA, EDFP, MBPA
NBDC Center Director
Nebraska Center for Business Value and Transition
1917 W 24th St. - WSTC 125 E
Kearney, NE 68849-444 
Kearney: 308.865.8344
Omaha: 402.671.0403
Lincoln: 402.413.1094
ingersollo@unk.edu