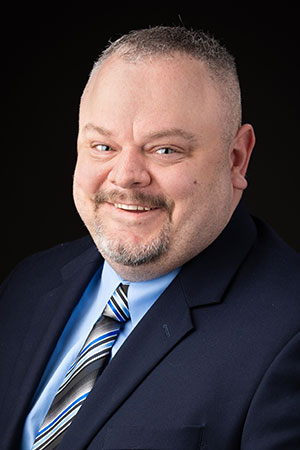 Scott Asmus, MS, CLSSYB
SourceLink Nebraska Network Builder
Phone: 402.554.6250
---
email:
office:
College of Business Administration
Mammel Hall Suite 200
67th and Pine Streets
Omaha, NE 68182
Additional Information
---
Expertise and Consulting Area
Asmus leads SourceLink Nebraska coordinating the development and implementation of an entrepreneurial resource network in the state of Nebraska. SourceLink Nebraska is expected to roll out November 16, 2021.
Most recently, Scott was part of the Professional and Organizational Development team with NBDC. Scott specialized in assisting employers, organizations, and educational institutions with developing customized professional training, work-based learning, and workforce development strategies. While consulting with businesses, Scott worked to identify training and non-training professional and organizational development needs.
Prior to joining NBDC, Asmus served as a subject matter expert for Registered Apprenticeship with the Nebraska Department of Labor – Education and Training. Due to Scott's efforts, Nebraska business participation in Registered Apprenticeship increased over 40% between 2016 and 2020. Notably, the first Youth Registered Apprenticeship programs in Nebraska were launched because of Scott's work. Scott has provided business consulting in industry sectors, such as healthcare, information technology, advanced manufacturing, and transportation.
Prior to working in workforce and organizational development, Scott gained extensive experience in behavioral modification and case management working for private non-profit and public human service agencies.
Academic Degrees
Bachelor of Science- Wayne State College
Master of Science – Capella University
Certificates and Credentials
Lean Six Sigma Yellow Belt Certification
Speaking Engagements
Nebraska Workforce Development Board – 2017
Greater Nebraska Workforce Development Board - 2017
Nebraska Workforce Development Board – 2018
Greater Nebraska Workforce Development Board - 2018
Nebraska Governor's Economic Development Summit – 2018
Nebraska Ethanol Board – Ethanol: Emerging Issues Forum 2019
Nebraska Department of Education – Career Education Conference 2019
Nebraska Governor's Economic Development Summit - 2019
NETForce - Entrepreneurship Best Practices Summit - 2021
Publications
Thurber, K.S & Asmus, S. (2018). Employing youth 16 and older. The Nebraska Lawyer, (2), 29-31.