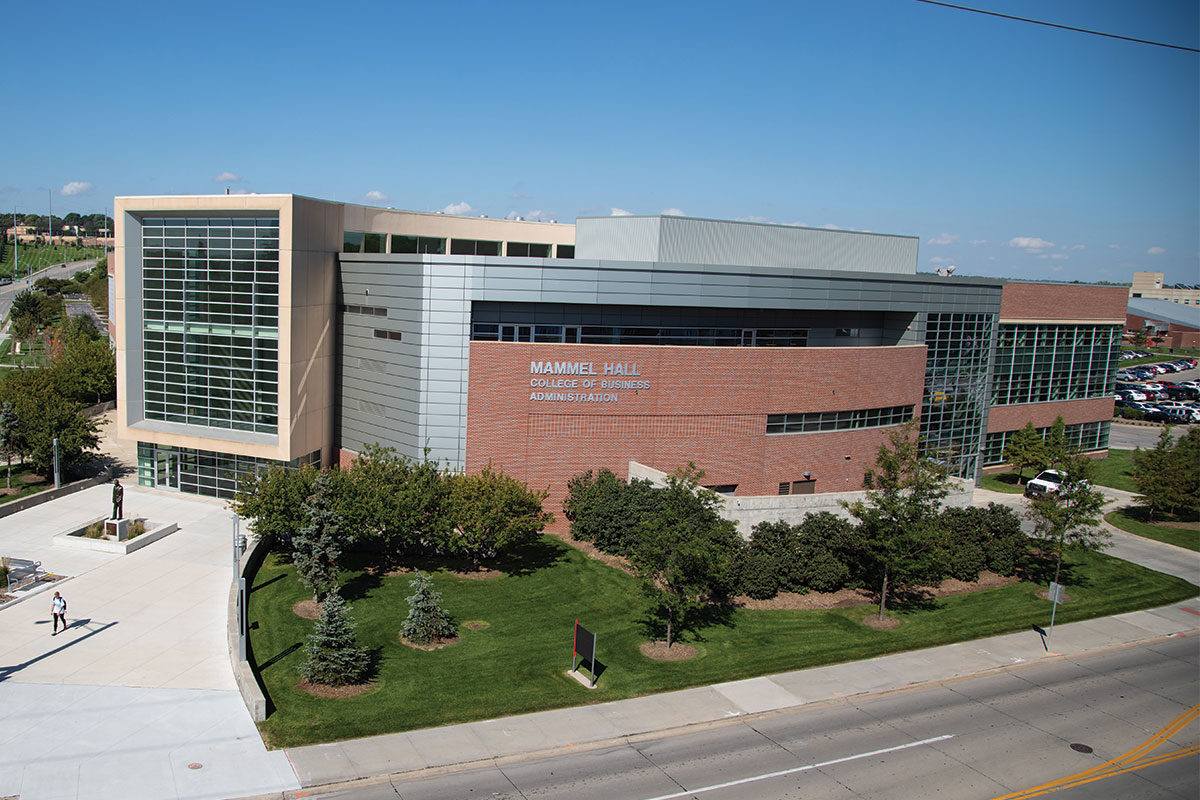 Nebraska Business Development Center (NBDC) is located at the University of Nebraska at Omaha as a department within the College of Business Administration inside Mammel Hall. NBDC is home to several programs that help business owners grow and expand their business.
Address:
Mammel Hall
6708 Pine Street, Suite 200
Omaha, NE 68182
Phone: 402.554.NBDC (6232)
NBDC is located on the 2nd floor of Mammel Hall. Upon entering Mammel Hall, visitors can take the elevator to the 2nd floor. Upon exiting the elevator, take a right to the NBDC suite.
---
Directions to Mammel Hall:
Mammel Hall is located at the corner of 67th Street and Pine Street.
---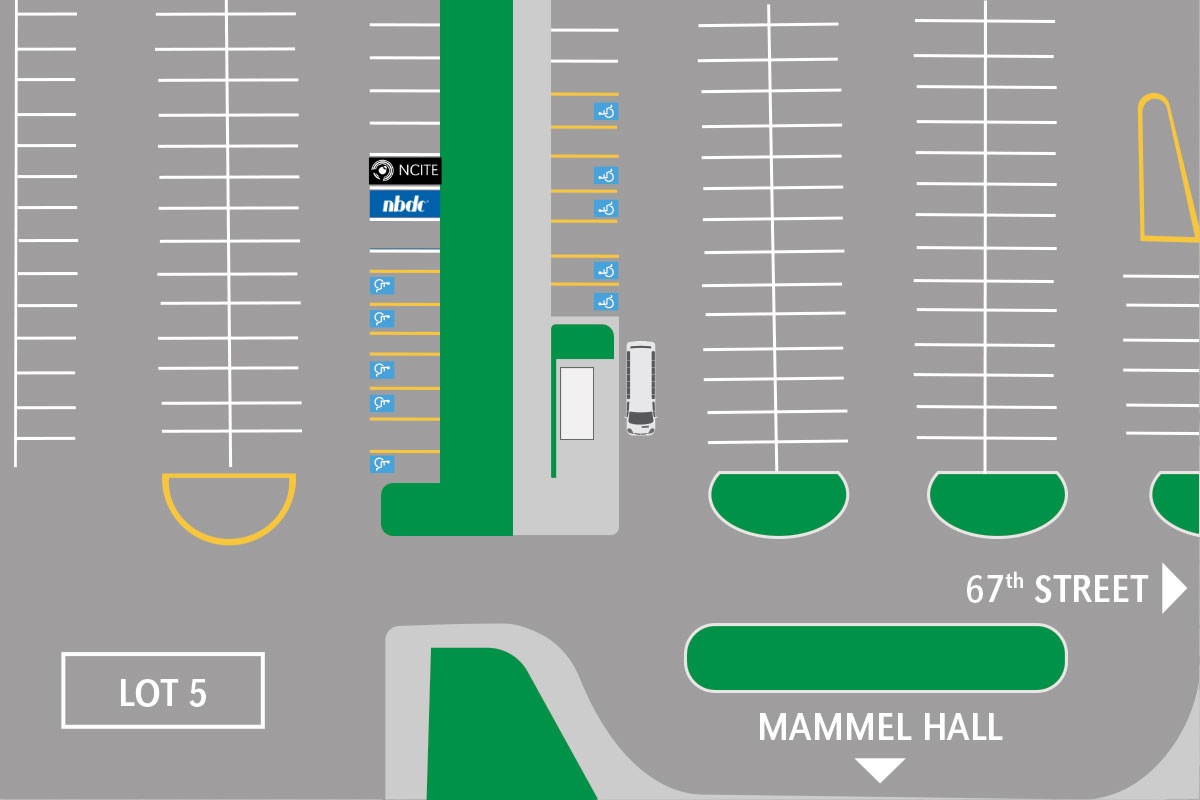 Parking at Mammel Hall
Lot 5 is located at Mammel Hall on the north side. This parking lot is reserved for permit holders*. NBDC has a reserved parking spot in Lot 5. Note the spots on the map above. The spot labeled "NBDC" is pre-reserved for NBDC clients or guests and is free of charge. You may be instructed to park in the spot labeled "NCITE" pending availability. If directed to park here, this spot is also provided free of charge.
To reserve parking in an NBDC spot for a meeting with a consultant, call 402.554.NBDC (6232) or via email nbdc@unomaha.edu. You will need to provide the make, model and color of the vehicle you will be using the day of the appointment. You will receive a confirmation if we are able to accommodate your request.
If you are joining us for an in-person training event or class, we provide complimentary parking. Instructions will be sent prior to the event date.
If Lot 5 at Mammel Hall is full, there is free parking nearby in Aksarben Village.
*Lot 5 is monitored for permits. Cars parked in Lot 5 without a valid permit, may be ticketed. If you believe your ticket is a mistake, please contact us by phone or email.