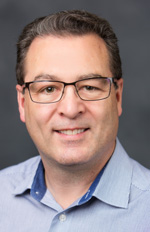 Quentin Farley, CPP, CVC
Consultant
APEX Accelerator | Government Contracting
Phone: 402.472.1177
---
email:
office:
Southeast Community College
Entrepreneurship Center, Suite 210
285 South 68th St. Place
Lincoln NE 68510
Additional Information
Consulting Area and Expertise
Farley has been active in the marketing/communications industry for over 30 years. His professional experience includes providing video training and marketing solutions for business growth. His clients have included businesses in agriculture, insurance, health services, manufacturing, and education, as well as federal and state agencies. Farley has also served as an adjunct professor at the University of Nebraska-Lincoln. 
Academic Degrees
Bachelors of Journalism, Broadcast Journalism, University of Nebraska-Lincoln
Counties Served
Cass, Clay, Fillmore, Gage, Jefferson, Johnson, Lancaster, Nemaha, Nuckolls, Otoe, Pawnee, Richardson, Saline, Seward, Thayer, Webster, York