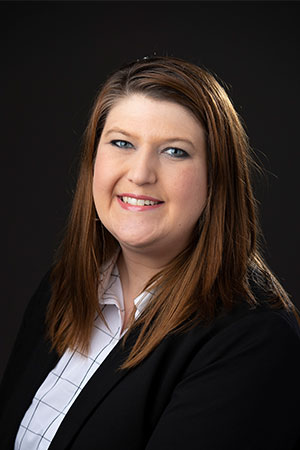 Meghann Buresh
Consultant
APEX Accelerator | Government Contracting
Phone: 402.940.2278
---
email:
office:
Norfolk Area Chamber
609 W Norfolk Avenue
Norfolk, NE 68701
Additional Information
Consulting Area and Expertise
Meghann Buresh has extensive experience working with businesses in Northeast Nebraska and is an active participant in community activities. Her office is located within the Norfolk Area Chamber of Commerce building, where she also serves as a Chamber Board Member, 2021-present, and has volunteered nearly 10 years as a Chamber Ambassador AKA "Red Coat". Meghann completed her CPP certification; Certified Procurement Professional, by the APTAC organization, Association of Procurement Technical Assistance Centers, in April 2022. She was appointed to the Northeast Nebraska Economic Development District (NENEDD) Board of Directors in July 2022. Meghann's professional background included working for the State of Nebraska Department of Labor division and for private businesses in sales and customer service roles within the manufacturing and transportation industries over the last 20 years. She is currently working towards a Master's Degree in Business Administration from the University of Nebraska at Omaha.
Academic Degrees
Bachelor of Arts – Wayne State College
Counties Served
Antelope, Boone, Boyd, Burt, Butler, Cedar, Colfax, Cuming, Dakota, Dixon, Garfield, Greeley, Holt, Knox, Madison, Merrick, Nance, Pierce, Platte, Polk, Stanton, Thurston, Valley, Wayne, WheelerAntelope, Boone, Boyd, Burt, Butler, Cedar, Colfax, Cuming, Dakota, Dixon, Garfield, Greeley, Holt, Knox, Madison, Merrick, Nance, Pierce, Platte, Polk, Stanton, Thurston, Valley, Wayne, Wheeler