Church Donates Records to UNO LGBTQ Archive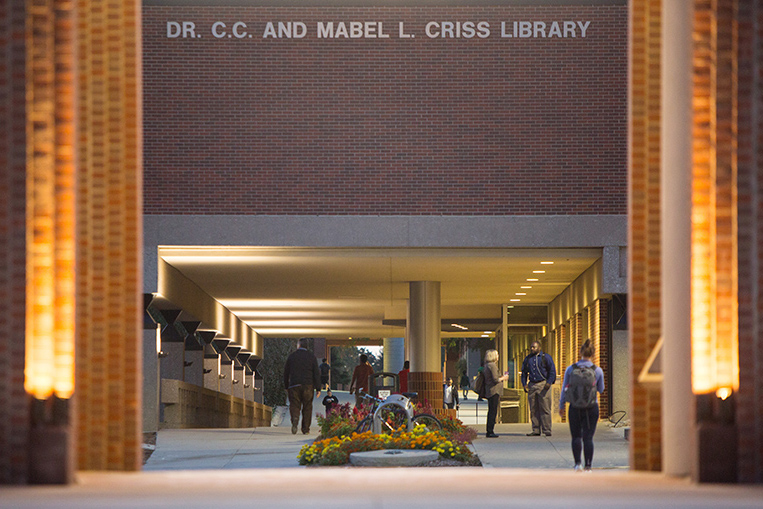 OMAHA
- A new donation to the University of Nebraska at Omaha (UNO) Criss Library by a local church will help expand Omaha's only archival collection dedicated to cataloging the experience of LGBTQ+ citizens in the metro.
The Metropolitan Community Church of Omaha (MCC Omaha) is announcing the donation of their historical collection to UNO Libraries' Archives & Special Collections, which oversees the Queer Omaha Archives, which officially launched in October 2016.
On Sunday, Jan. 29, at MCC Omaha, 819 S. 22nd Street, Pastor Tom Emmett will present on the history of MCC Omaha and formally announce the donation of church historical records to the Queer Omaha Archives. Historical materials will be on display for members, who are invited to help identify people and events depicted.
The announcement will take place following 11:15 a.m. services as part of the church's anniversary celebration, which annually takes place on the last Sunday of January every year.
Chartered in January 1974, MCC Omaha was the first church in Omaha with positive ministry to the LGBTQ+ community.
"At a time when people were kicked out of their churches, homes and jobs for being a LGBTQ+ person, MCC Omaha was a safe and progressive spiritual home of hope and healing," said Pastor Tom Emmett, Senior Pastor at MCC Omaha.
"Omaha has a rich history filled with many individuals and institutions that together tell the story of our community," said Amy Schindler, director of archives & special collections at UNO. "We are pleased to be able to share and preserve MCC Omaha's place in our community. We look forward to making the historical records of MCC Omaha available to the public for personal, creative, and research projects."
MCC Omaha's collections include photographs, newsletters, correspondence and administrative materials. MCC Omaha and UNO's Archives & Special Collections also welcome additional support from the community, whether by identifying photographs, donating historical material from personal collections, or making a financial contribution to support the preservation and digitization of the collection.
"The members of MCC Omaha are so very excited that the legacy of our long struggle toward equality is being documented and preserved for the study of future generations," Emmett said.
MCC Omaha joins a number of other collections as part of the Queer Omaha Archives collecting initiative, including the personal papers of MCC Omaha's first pastor, Fredrick Zydek.
All collections are open to the public and can be accessed in Archives & Special Collections' reading room. A limited, but growing amount of material is available online.
UNO Libraries Archives & Special Collections obtains and preserves unique, rare, and specialized material. The collections are available for the university community and general public at both the Dr. C.C. and Mabel L. Criss Library and online.
The Queer Omaha Archives collects and preserves materials relevant to the LGBTQ+ community in the region. Historical materials from the archives are available to the public and feature the diverse people and organizations of the greater Omaha area, their experiences, and work.