Upcoming Changes to Library Collections, Services and Resources
Find information regarding changes to the UNO Libraries collections, services, and resources on this page.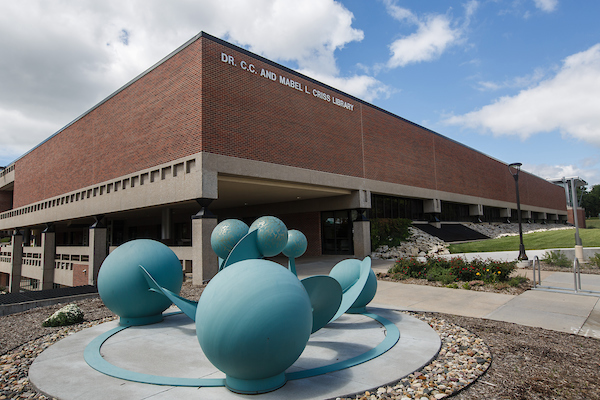 To lower expenses, we are reducing the number of books purchased, and canceling those journals and databases which have a low overall usage or a high cost per use ratio. The librarians and staff of the UNO Libraries make decisions about cuts and cancellations based on a variety of factors. These include cost per use analysis (CPU), pricing models, licensing terms, inflation rates, faculty, student, and staff input, overlapping coverage from other sources, accreditation requirements, and availability of content through other means. In cases where we are unable to purchase a book or journal subscription, we will continue to strive to meet your teaching, research, and service needs through interlibrary loan and document delivery services.
Fortunately, in the past several years, we have been able to provide access to major research publishers, such as Elsevier, through shared purchases with the University of Nebraska Consortium of Libraries (UNCL). At this time, those major journal and e-book packages are still provided by our combined funds and license agreements with UNCL. In the coming weeks and months, you may receive a message from your department's library subject specialist or liaison regarding changes to our monograph collection, journal packages, and database availability. We will also keep the campus community up-to-date on collection changes through this webpage. Please know that we take these reductions seriously and we aim to protect, as much as possible, core resources for students, faculty, and staff.
Thank you for your understanding and please feel free to contact Dave Richards, Dean of Library Services, or your subject specialist if you have any questions.
Resources currently suspended or canceled for FY 2021-22:
UNO Libraries Open Access (OA) Fund
Print monograph (print book) purchasing is by faculty request only.
Print periodicals have been reduced. (See your subject specialist for a complete listing.)
KANOPY film titles are obtained by faculty request and only if films/videos are listed on course syllabi.
Individual journal titles canceled:

Society for Industrial & Applied Mathematics Academic Membership Option D
Dalton Transactions
Journal of the Geological Society
Fractals
International Journal of Bifurcation and Chaos
International Directory of Company Histories
Please feel free to refer to this page for additional information as we continue to assess resources and services into the Spring 2022 semester. A list of resources under review for FY 2022-23 will be posted in the coming weeks.
Contact Us
For more information about including events and announcements in the Criss Library News Center, email us at unocrisslibrary@unomaha.edu.
Unless otherwise clearly stated, any views or opinions expressed as part of events, exhibitors, or presenters in the UNO Libraries (Dr. C.C. and Mabel L. Criss Library and the KANEKO-UNO Library) should not be viewed as endorsements by the University of Nebraska at Omaha (UNO) and do not reflect the official position of UNO or the University of Nebraska system.