Large Format Printing
Our large format printing services are now open for both personal and academic requests for the UNO community with an updated pricing model. Personal projects will be quantity restricted. Check current pricing and information on our request form.
For academic mass-quantity printing (flyers/handbills/business cards) reach out to the UNMC Print Shop.
Projects submitted for our Epson Large Format printer must be at least 13" x 19" and can be no larger than 43.5" x 72". Prints smaller than 13" x 19" can be printed, but will be charged for any additional blank paper area used.
For prints 11"x17" or smaller, check out our Small Format Inkjet Services.
The UNO Criss Library is in compliance with copyright laws. Printing is reserved for UNO students, faculty, and staff or recognized CEC partners only. Creative Production Lab services are not available for commissioned work and profit enterprises.
Academic requests for printing will be charged $2.00/square foot. Personal requests will be charged $5.00/square foot. All requests are printed on rolled Epson Enhanced Matte paper (10.3mil, 192gsm). A small amount of excess paper may be left that will incur cost and must be trimmed by the patron.
At this time the CPL does not trim, cut, or prepare patron prints after machine printing. We cannot print direct nor mount prints to corrugated cardboard, foamcore, or gatorboard backing media.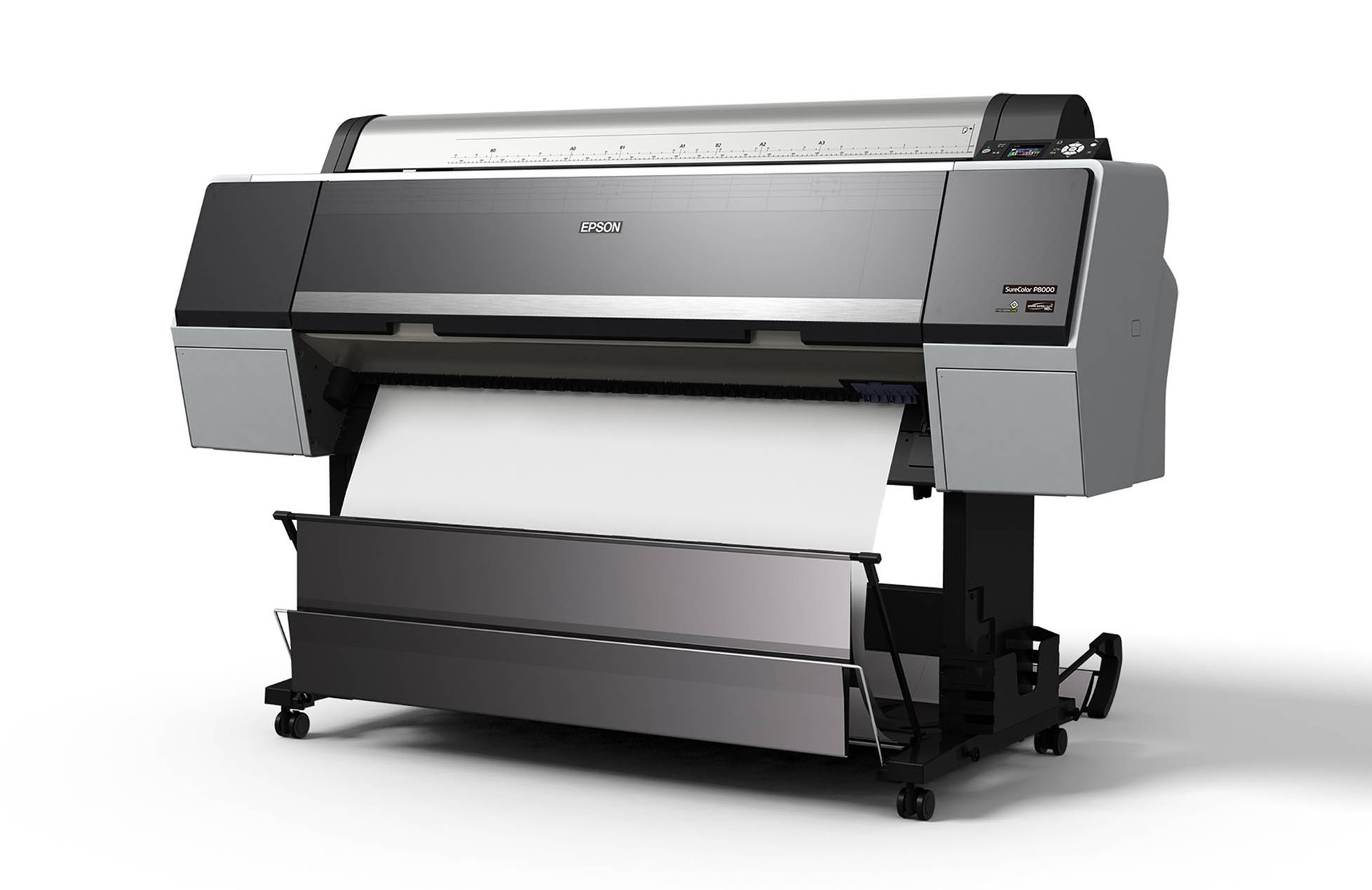 All large format print requests are processed on our
Epson SureColor P8000 Designer Edition Printer.
Learn more about this large format printer.
How Do I Submit a File for Large Format Printing?
M

ake sure your file is in CMYK mode. This will be a better

representation of how your colors will print.

Set your DPI (dots per inch) to at least 300. This will keep your image from appearing too blurry or pixilated.
Set your image to the exact size you need printed. Lab staff cannot resize your image.
Add crop marks if needed to alleviate trimming challenges.
Save your file in either TIFF or PDF (high resolution format). If saving from a PowerPoint slide, always save as PDF. (JPG, PNG, BMP, and TGA files are allowable but may see color or quality alterations versus file presentation on digital devices.)
Submit a print request via our online form.
---
Allow one (1) business day for single poster printing. Academic requests will take absolute priority. Submitting multiple files within a request may expect a longer processing time.
Prints for large campus events such as the Student Research and Creative Activity Fair and other events with significant concurrent demand should ideally be submitted 5 to 7 business days prior to the date needed.
We will still attempt to process all posters submitted within a single business day of receipt of a good file, and offer this guidance to alleviate risk of overflow rather than as a hard cutoff date.
Prints not picked up within one week of completion are subject to a fine on the patron's library account. Prints not picked up after the end of a semester will have a fine placed on the patron account and the print will be recycled.
---
Flat Media Scanning
If your project requires high-quality digitization of physical media the CPL offers access to an Epson Expression 10000XL scanner.
For traditional flat bed scanning up to 12" x 18", this device can create archival quality images and documents for use in a professional portfolio, or upscaling for printing.
No reservation is necessary. Lab staff can assist, if needed. Access to the scanner is on a first-come-first-served basis given computer station availability.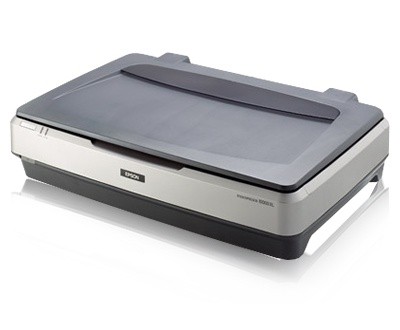 Large format scanning using the Contex IQ 4400 is no longer available. We hope to be able to offer this service again in the future pending funding for equipment replacement.
Questions? Contact lab staff and we can help you with your project.
---