University of Nebraska Libraries Go Live with New Online Catalog/Discovery Tool
Users of University of Nebraska libraries will notice big changes on the libraries' websites thanks to a next-generation library catalog and discovery tool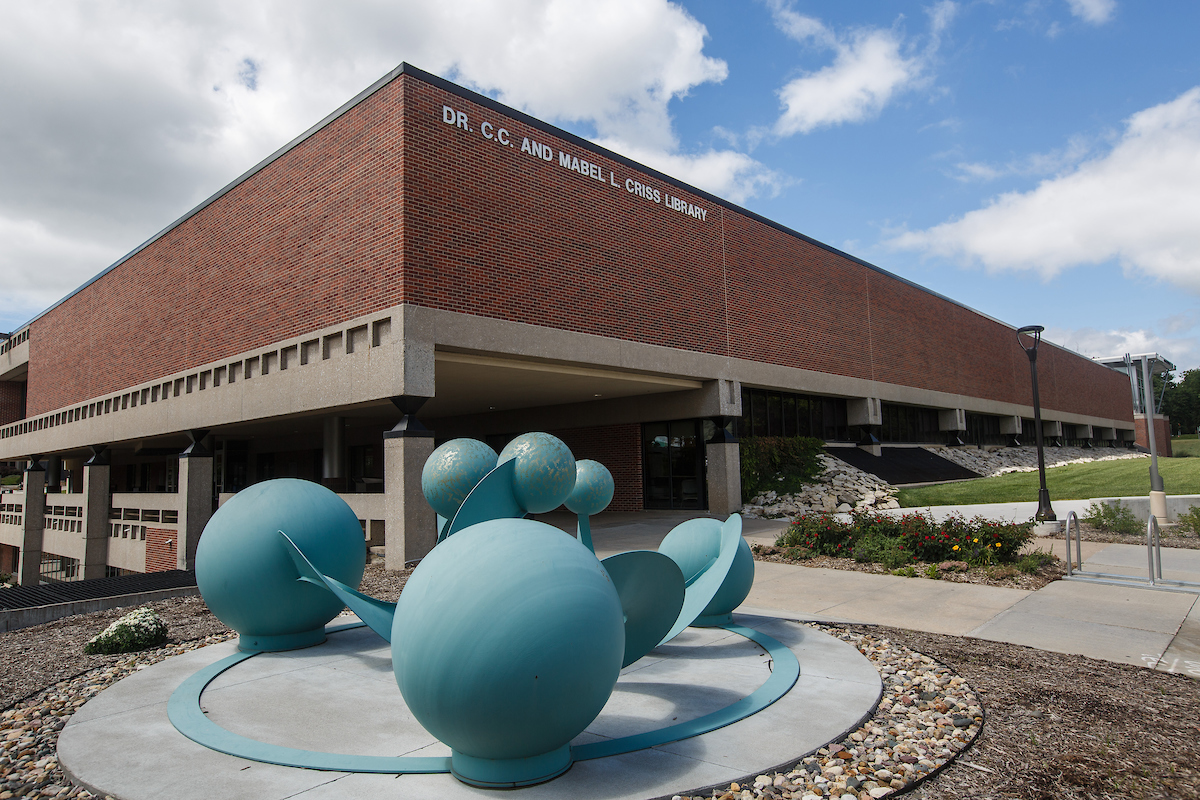 Effective Dec. 21, 2020, users of University of Nebraska libraries should notice big changes on the libraries' websites. When users search for books, databases, and other research resources through the libraries, they will interact with a next-generation library catalog and discovery tool. This change is the outcome of an 18-month project of the University of Nebraska Consortium of Libraries (UNCL) to upgrade to a new library services platform, which touches nearly all aspects of academic library operations.
Dave Richards, dean of library services, said "the success of this program is a testament to the UNCL libraries commitment to collaboration and in support of the vision of One University, Four Campuses, and Five Libraries. Students and faculty will appreciate the new system for finding and utilizing the UNO Libraries' vast collection of databases, journals, and books."
Many features will remain familiar, for example:
You will still be able to use the search box on the UNO Libraries home page to search for print and electronic library materials including books, videos, and journal articles.


Your user account will be updated to your UNO NetID, the username, and password for online services that are specific to UNO, such as Canvas, Office 365, gMav, etc.


Library liaisons will be emailing faculty with additional information to assist with the transition.
The most visible outcome to library users will be a new interface for identifying and locating research materials. New features include relevancy-ranked results and updated information on how to access items. A major new resource is "Primo Central," an index that provides easy access to over a billion citations to scholarly materials obtained from various publishers and open access repositories. With this new discovery tool, users will also be able to easily:
Save records, searches, and search histories


Add records and searches to a "favorites" cache


Save records to various citation managers


Create permanent links to records


Request materials via Delivery/Interlibrary loan


Virtually browse books on the shelf around materials in your search results
Charlene Maxey-Harris, interim associate dean and institutional lead for the University of Nebraska-Lincoln Libraries, expressed enthusiasm for the new tools and the impact on researchers.
"I am really excited about the increased access to articles, open access materials, and other digital resources that are available in our local library collections and scholarly community resources. I know our students, faculty, and staff will enjoy customizing their search results with the new tools in Primo VE."
The benefits of moving to this next-generation platform are also being felt by UNCL librarians and library staff. The system unifies library services and allows UNCL libraries to share resources and expertise across all campuses.
"Ex Libris' Alma/Primo library services platform will support UNCL in such a way to allow us to provide better services to the respective campuses and improve academic and research outcomes," said Shelley Witte, a project manager from NU ITS' office of project management, who has served as project manager of the migration effort.
UNCL libraries have never before collaboratively undertaken a project of this scope and size. More than 85 staff members from across the University of Nebraska have participated in the project, including staff from the libraries and NU ITS. Remarkably, the project has stayed on time even with the pandemic.
For more information about the migration to the new Ex Libris system, contact: Joyce Neujahr, assistant dean of library services at jneujahr@unomaha.edu or 402.554.3607.