Service Learning Class Teams Up With Nonprofit to Promote Physical Activity
Learn how UNO faculty member Danae Dinkel, Ph.D., and a group of UNO students worked with the Wellbeing Partners to coordinate, create, and distribute physical activity resources to elementary students in surrounding school districts. This project's focus area is health and wellness. More projects like this can be found in the Community Engagement Partnership Initiative.
published: 2021/06/25
contact: Robyn Loos - Barbara Weitz Community Engagement Center
email: rloos@unomaha.edu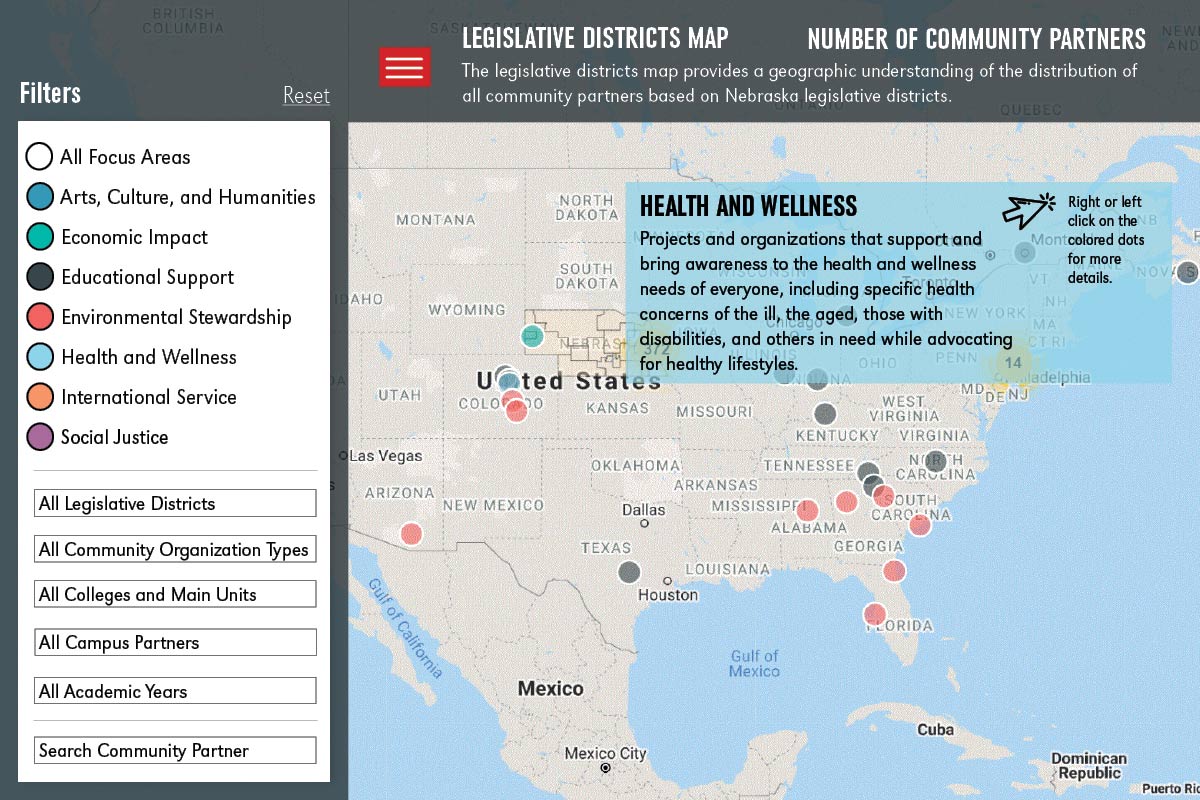 UNO students in Danae Dinkel, Ph.D.'s class at the University of Nebraska Omaha (UNO) School of Health and Kinesiology (H&K) collaborated with the Wellbeing Partners to address health disparities among elementary students in the Omaha Public School (OPS) district and surrounding areas.
The Motivation for Physical Activity course developed resources about physical activity for nearly 7,000 students within the OPS district. The Wellbeing Partners also worked with the students to teach them about the population of elementary students at their target schools and cultural sensitivity. UNO students also learned about common physical activity barriers that their target population may experience such as lack of outdoor play space, lack of funds for sports clubs, etc.
The resources developed were infographics and videos on topics regarding physical activity. These topics include the importance of physical activity and stretching, various ideas for achieving 60 minutes of activity, and physical activities that can be done with friends or family. Dinkel and her students worked with The Wellbeing Partner's Youth Wellness Coordinator to create the resources. The same resources are now being promoted to the wider community via The Wellbeing Partners website and social media, as well as targeting OPS schools that reside within zip codes with higher health risks. Teachers and administrators at these schools also continue to share this information throughout the year.
The resources created by the UNO students that were selected to be shared can be found here: https://www.thewellbeingpartners.org/change/activate-youth/physical-activity-promotion/.
The Wellbeing Partners is one of more than 30 community building partners housed in UNO's Barbara Weitz Community Engagement Center. Their partnerships with students, faculty, and staff exemplify community engagement at a metropolitan university like UNO.
About CEPI
As a premier metropolitan institution, UNO faculty, staff, and students collaborate with community partners regularly through mutually-beneficial and reciprocal projects. Examples include engaged research, community-based learning (internships, practicums, etc.), knowledge/resource sharing, service learning, board memberships, and volunteerism.
The Community Engagement Partnership Initiative (CEPI) allows campus units to showcase their community engagement efforts and partnership impacts by legislative districts through a series of maps and analytics.
For more information about CEPI please contact Keristiena Dodge at kshenouda@unomaha.edu or download the CEPI Handout.
CEPI Stories:
Contact Us
If you are sponsoring a special or public event happening in the CEC or would like to share a news tip or story please let us know.
Robyn Loos
Special Projects Associate
Email: rloos@unomaha.edu
Phone: 402.554.2173