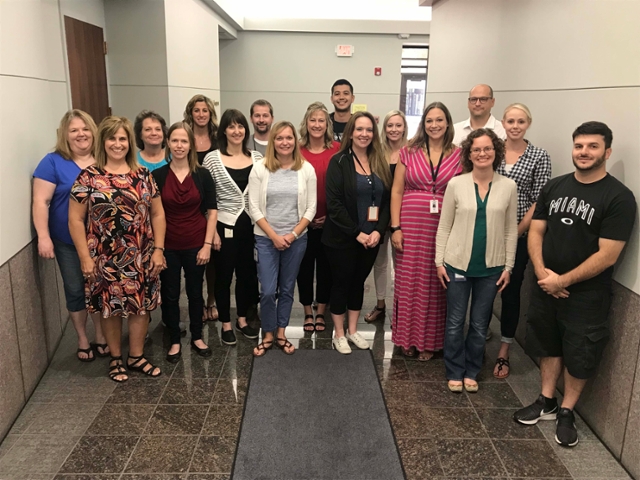 About
Whether you are an aspiring supervisor in a public or nonprofit agency, or you just want to refine your already-in-practice managerial skills, the Certificate in Emerging Nonprofit Leadership is designed just for you. The program will help you hone your managerial and leadership skills. The Certificate in Emerging Nonprofit Leadership will help you develop competencies in the following areas:
Understand your role as a manager;
Increase your self-awareness;
Build relationships and communicate effectively;
Manage diverse work groups; and
Manage change in yourself and your organization.
Certificate Requirements
Successfully complete the full program of six (6) courses and you will earn a certification in Emerging Nonprofit Leadership. You will receive a certificate attesting that you successfully mastered the competencies addressed in the program, which you can use to obtain Continuing Education Units for your profession. In addition, successful completion of the program will earn you automatic admittance to the nationally recognized Nebraska Certified Public Manager® Program, so you can continue pursuing your professional goals.
Certificate Instructors
All Emerging Nonprofit Leadership courses will be taught by the same faculty who teach these topics in the nationally recognized Nebraska Certified Public Manager® Program. These highly qualified individuals are either UNO faculty who teach in the MPA Program, and professional public or nonprofit leaders and managers who are recognized experts in the areas they teach.
Cohort Opportunities
The Emerging Nonprofit Leadership Certificate is also available to employers as a cohort opportunity. Read on to learn about how EducationQuest and its affiliciate companies pursued the certificate as a cohort here.
For full details, contact School of Public Administration Professional Programs Director, Ellen Freeman-Wakefield at efreemanwakefield@unomaha.edu.