Welcome to the Doctoral Program
We are an established Carnegie - designated Ph.D. program with a robust research tradition.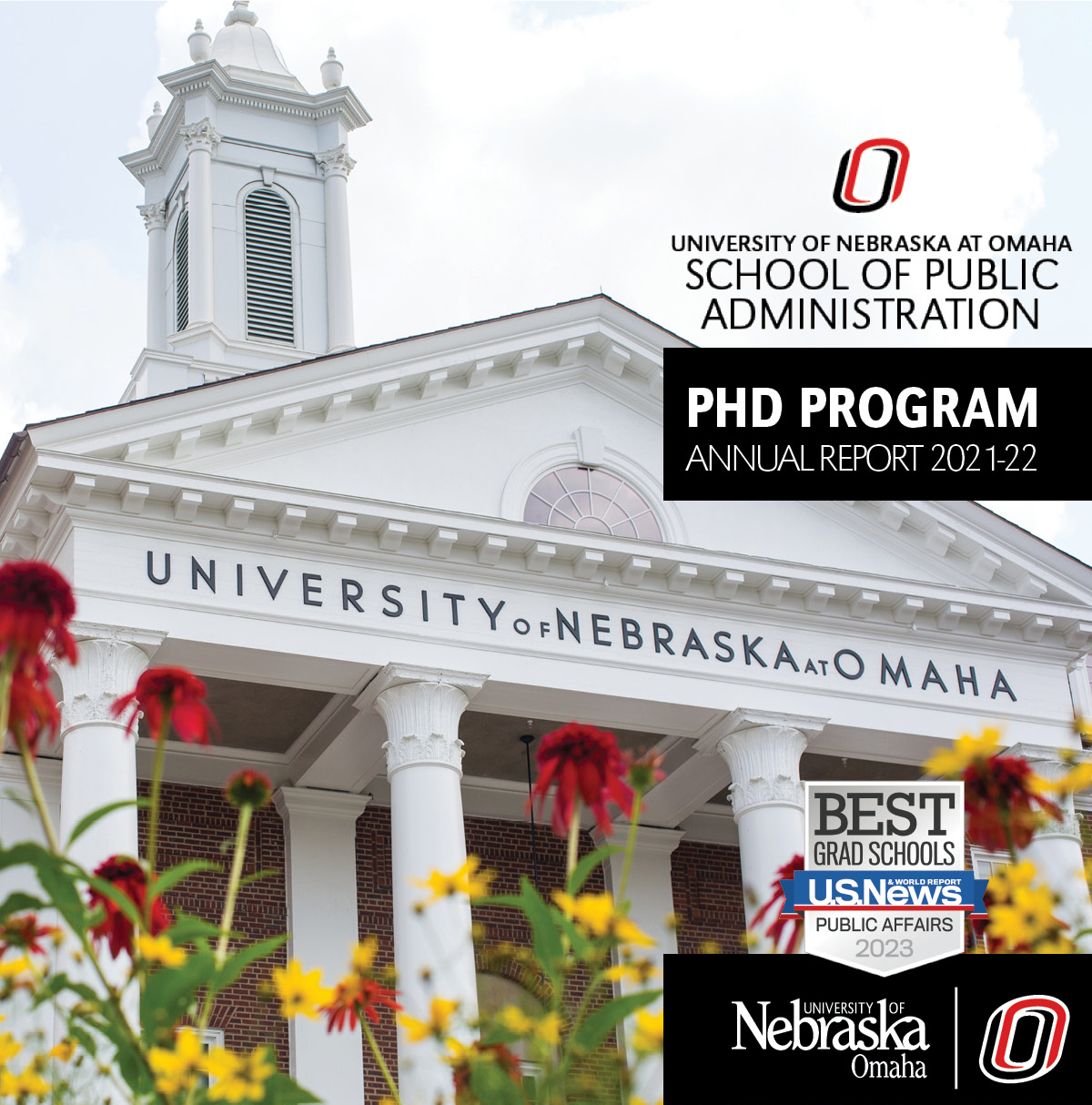 We empower students to establish a strong intellectual identity. Through the program you will be introduced to a diversity of knowledge traditions and become thoroughly immersed in the discourse of public administration and its integration of theory and practice. We foster a culture of openness, collaboration, and excellence, where the process of knowledge creation among students and faculty is a common enterprise. Most students graduate from the program with at least two years of teaching experience as an instructor of record and one or more publications. Upon graduation, students are prepared to understand and help solve public problems whether in or outside academia - 80% of our graduates are employed in academic positions; the remaining are in upper-level administrative positions in public, nonprofit, and for-profit organizations.
Learn more about our program in our PhD Annual Report.
Structure of the Curriculum
The PhD program curriculum is comprised of academic course work, field exams, a dissertation proposal and finally, the doctoral dissertation. The coursework is designed to give students a breadth of knowledge in the field while also enabling them to specialize in an area of interest, and to prepare them professionally to be well-rounded scholars in or outside of academia. There are seven core theory seminars, three research courses, two specialization courses, and a formal teaching and professional development workshops required prior to completing field exams and dissertation work.
Intellectual Identity
Successful completion of the PhD requires each student to have a sophisticated relationship with knowledge and an awareness of their own intellectual identity. A unique feature of our PhD program is that all doctoral students are introduced to the ontological and epistemological foundations of knowledge. This occurs within an academic culture of openness and the shared understanding of terms, ideas and concepts in order to work scientifically and creatively. Students are able to identify with a specific research tradition and method of inquiry that matches their own paradigmatic commitments.
Academic Rigor
Doctoral study requires a tenacious commitment to the advancement of knowledge. This ideal is reflected in the level of difficulty of the course work, exams and dissertation process. Students can expect rich and intense subject matter, and interaction with faculty and fellow students. A successful dissertation defense is the pinnacle of expectations for high academic achievement, content expertise, and intellectual complexity.
Democratic Purpose
The practice of public administration occurs within a diverse and democratic society. Democratic practice equally informs the day-to-day management and delivery of public services as well as broader debates over public purposes. Knowledge of democratic governance is emphasized throughout the curriculum. Students gain knowledge in the historic tension between democracy and bureaucracy, the role of the public interest, and competing theories of democracy and their relationship to administrative accountability and public participation, to name just a few of these core concepts.
Need More Information?
Contact the PhD in Public Administration Committee Chair, Dr. Yu-Che Chen, Isaacson Professor, ychen@unomaha.edu.
PhD Info Sessions: please email for more information about dates.
For some frequently asked questions click here.
See admission requirements and application information here.