Prestigious, Practical, Professional
A master's degree in Public Administration from the University of Nebraska Omaha is more than just a professional degree. It's a gateway to transforming society through a career in public service. It's a chance to develop your own intellectual identity. It's a way to gain exposure to people who are already guiding communities, operating nonprofit agencies or helping others in emergency services.
Our mission is to strengthen the public service in a democratic and diverse society by educating students to manage and lead public and nonprofit institutions effectively, ethically, and democratically. Our alumni work in a variety of areas including: federal, state, and local governments; in nonprofit organizations delivering services such as health care, youth and human services, and community development; in international development; and in public service-related private businesses.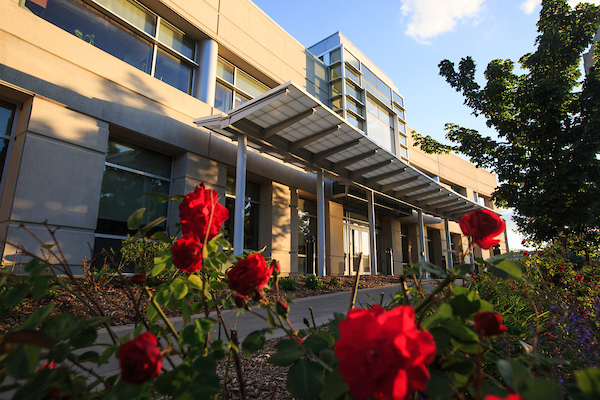 CPACS Building
---
Prestige & Quality
The UNO Master of Public Administration degree is ranked in the top 15% in the United States, according to U.S. News and World Report. Faculty members are regarded as national and international scholars and leaders in the field of public administration. Thirty-three percent of the faculty are fellows in the prestigious National Academy of Public Administration. MPA students have the opportunity to enter a community of scholars and practitioners who share a deep commitment to effective teaching and rigorous research on public administration.
UNO's MPA program was one of the first accredited graduate public administration programs in the United States. The MPA degree is offered on our Omaha and online campuses, but no matter where you choose to study, you'll find an environment that aids your personal and skill development as you work towards your chosen career.


Discover our 2023 CAPSTONE PRESENTATIONS
---
There are six MPA concentrations to choose from:
Additionally, one specialization is offered:
Two dual degree options are also available:
The Value of an MPA
In today's working world, an advanced degree is becoming essential. The Bureau of Labor Statistics projects that occupations typically requiring a master's degree will increase by 18 percent between 2008 and 2018—nearly twice the expected rate of growth for all occupations.
The MPA degree is the recognized graduate degree for professionals in public service. According to the Network of Schools of Public Policy, Affairs and Administration (NASPAA), graduate education is expected to continue giving persons working or seeking careers in the public and nonprofit sectors a competitive edge.
The UNO MPA program helps develop the skills used by managers to implement policies, projects and programs. Most of our students find careers in the government and nonprofit sectors of the workforce. While there are many similarities between pursuing an MPA and an MBA, there are key differences between the two degrees. For more information on those differences, please look at the MPA or MBA Infographic we've developed.
A video project called, "Ask My Why I Care" was created to help inform us about what people do in public service. A career in government and nonprofit organizations can offer rewarding opportunities to tackle the most daunting issues in our society, all while making a difference in people's lives. See the videos here. Perhaps you will connect with one of the stories.
The choice to earn a graduate degree at UNO is one that will enrich your present and your future.