26th Annual UNO SCCJ Jailhouse Golf Scramble is set for Friday, September 9, 2022 at 10 AM. Registration opens at 9AM.
This annual fundraiser supports UNO SCCJ student scholarships and is open to the public. REGISTER HERE as a team or we will pair you with other golfers. Cost is $100 per person. Includes green fees, cart, barbeque buffet and raffle prizes. Contact Bob Houston at 402-677-8813 for tournament and sponsorship opportunities.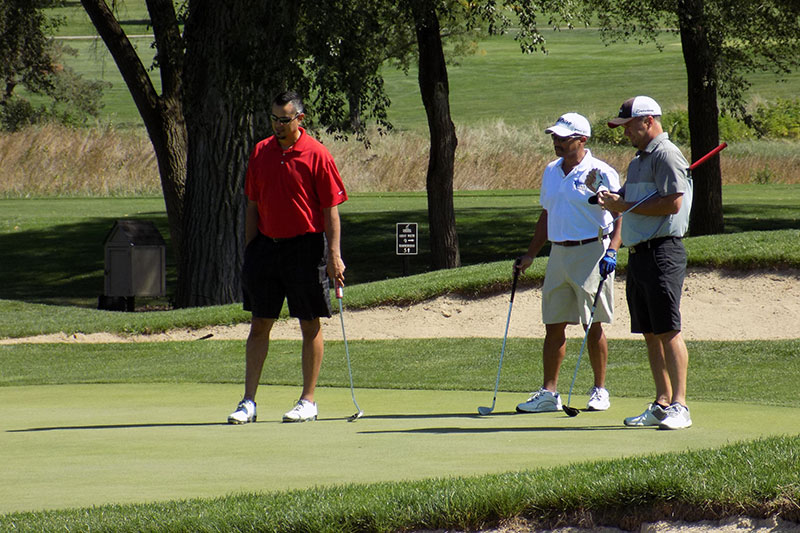 Pictured left to right: UNO Adjunct Professor Brad Negrete, UNO Community Service Associate Dr. Mark Foxall and Mike Parker with the ATF golfing in the 2019 Jailhouse Scramble.