Awards Season Brings Celebration and Recognition
The end of the academic year is a time to celebrate and recognize excellence. Meet the alumni, faculty, and students honored during awards season, including our five new Distinguished Alumni Award winners.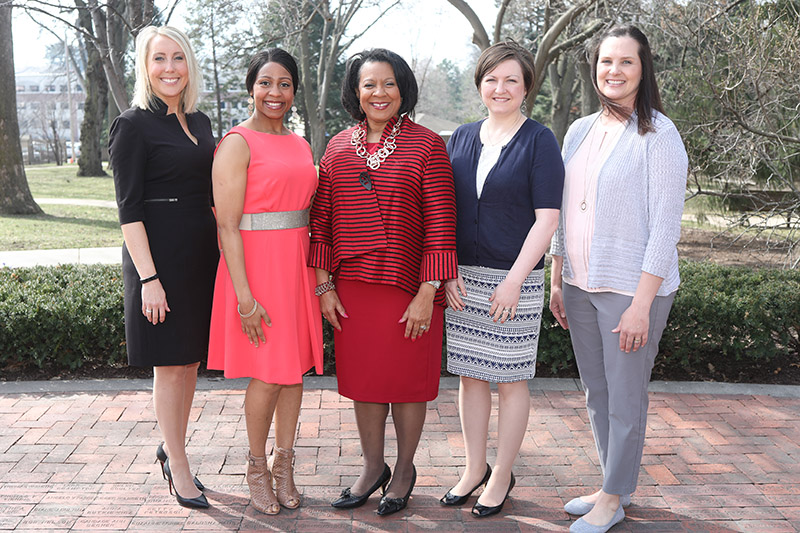 Our newest Distinguished Alumni: Megan Riebe Reay, Carri Collins, Dr. Karen Hayes Harris, Tiffany Elliott, and Tanya Lager. Collins and Hayes Harris are a dynamic mother and daughter duo.
Hollie Bethel Distinguished Alumni Recipients
The College of Education recognized five alumni for outstanding contributions to their communities and professions at the 30th Annual Hollie Bethel Distinguished Alumni Luncheon on Wed., April 11 at UNO's Thompson Center. These stand-out alumni were honored in the areas of Distinguished Service and Distinguished Professional Achievement, and include a dynamic mother and daughter with a legacy of educational leadership. Find out more about the 2018 honorees >>
The luncheon began in 1988 and is named for the first female department chair on the University of Nebraska at Omaha's campus—then known as Omaha University. Dr. Hollie Bethel served as the Department Chair of Elementary Education from 1951 to 1975 and had a profound effect for future educators and fellow peers. Since its inception, almost 200 alumni have been honored.
---
2018 Honorees
DISTINGUISHED SERVICE AWARD
Dr. Karen Hayes Harris
Educational Leadership Department
---
DISTINGUISHED PROFESSIONAL ACHIEVEMENT AWARDS
Carri Collins
Teacher Education Department
Tiffany Elliott
Special Education and Communication Disorders Department
Tanya Lager
School of Health and Kinesiology
Megan Riebe Reay
Counseling Department
---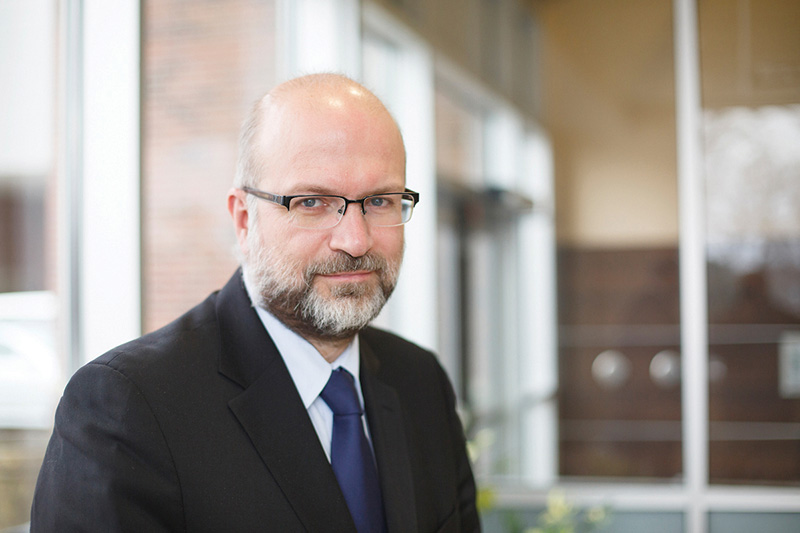 Innovation, Development, and Engagement Award (IDEA): Dr. Nick Stergiou
Nicholas Stergiou, Ph.D., Professor and Distinguished Community Research Chair in Biomechanics; Director of the Biomechanics Research Building and the Center for Research in Human Movement Variability; and Assistant Dean of the Division of Biomechanics and Research Development, UNO
Dr. Stergiou is the founding chair of the first-ever academic biomechanics department that graduates students with a B.S. in Biomechanics. His research focuses on understanding variability inherent in human movement and he is an international authority in the study of nonlinear dynamics. Stergiou's work spans from infant development to older adult fallers, and has impacted training techniques of surgeons and treatment and rehabilitation of pathologies like peripheral arterial disease. Dr. Stergiou has received more than $30 million in funding from the NIH, NASA, NSF and other agencies. He received the largest grant in UNO history, a $10.1 million NIH grant that allowed him to develop the Center for Research in Human Movement Variability. Dr. Stergiou also has several inventions and leveraged private giving to build the 23,000-square-foot Biomechanics Research Building that opened in 2013 as the first building in the world dedicated to biomechanics research.
The university-wide President's Faculty Excellence Awards recognize faculty whose work has had a significant impact on students, the university and the state. Awards were presented in May at the 2018 President's Faculty Excellence Awards Luncheon.
---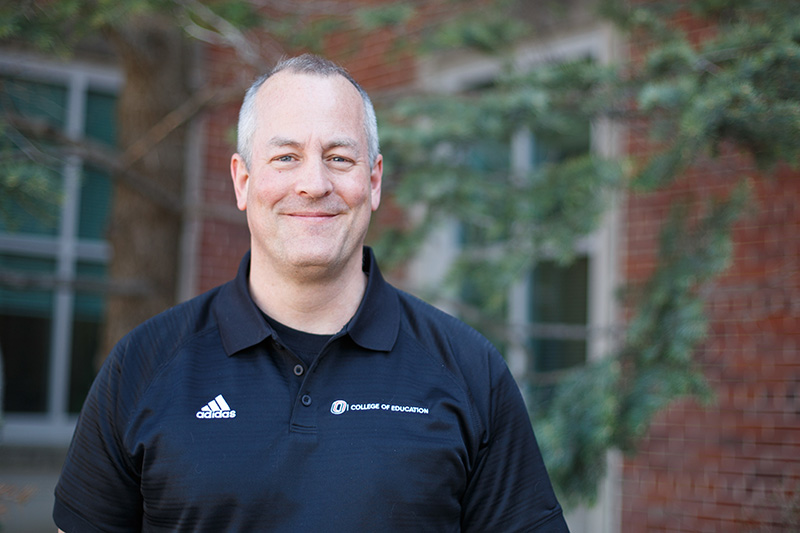 UNO Award for Distinguished Research and Creative Activity: Dr. Elliott Ostler
Elliott Ostler, Ed.D., Paul Kennedy Professor of Educational Leadership
The Distinguished Research or Creative Activity Award is UNO's top research award, recognizing the excellence and impact of a faculty member's research or creative activity endeavors.
Dr. Ostler has spent more than two decades researching and applying the most effective non-traditional teaching techniques for students who struggle to learn mathematics and science content. Learn more about Dr. Ostler >>
---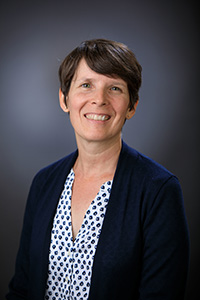 UNO Alumni Outstanding Teaching Award: Dr. Melissa Cast-Brede
Melissa Cast-Brede, Ph.D., Associate Professor, Teacher Education Department
The UNO Alumni Association celebrated the 21st year of its Alumni Outstanding Teaching Awards program when it presented the honor to nine faculty members during the UNO Faculty Honors Convocation April 13. Association President Lee Denker presented the awards, established in 1997 to honor distinguished teaching in the classroom.
---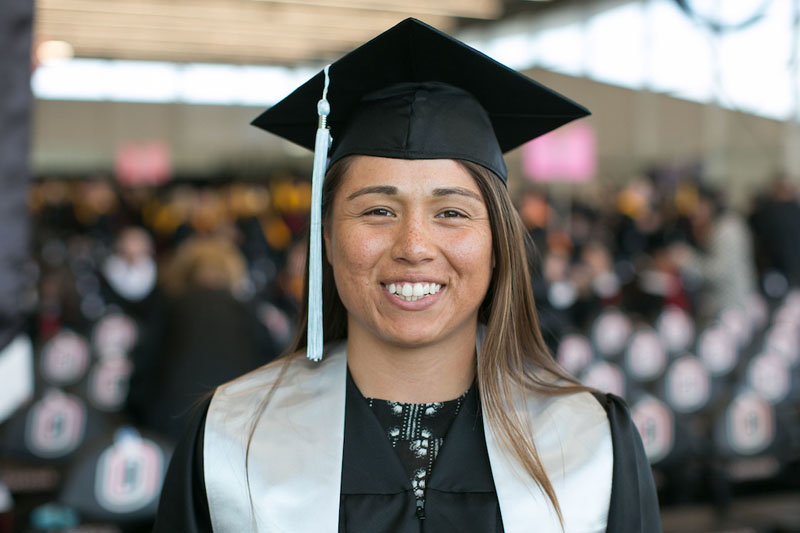 Dr. John Langan Phoenix Award: Karo Leon-Garcia
On Friday, May 4, Karo Leon-Garcia walked across the stage, earning her Exercise Science degree and joining the network of more than 100,000 living alumni.
Just one week earlier, the cross country and track star was honored by her peers and by Omaha Athletics with the Dr. John Langan Phoenix Award for outstanding achievement in the face of adversity.
The award recognized Leon-Garcia's commitment to education and her teammates following a military tour of duty that took her from Omaha to Kuwait during her junior year.
Recently, the Columbus Telegram, Leon-Garcia's hometown paper, celebrated her achievements >>
- Charley Steed, University Communications
---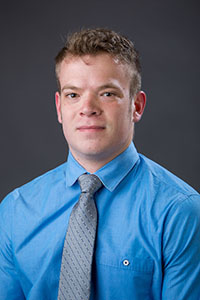 2018 Dean's Award Winner: David Chouinard
David graduated in May 2018 with an Athletic Training degree. David embodies COE's guiding principles and is a dedicated practitioner, reflective scholar, and responsible citizen. He maintained a 3.875 GPA, and regularly went above and beyond the required expectations of his program. He was diligent in his preparation for the professional filed, and he took steps like completeing an unrequired clinical at Bellevue University.
Chouinard was highly involved. He volunteered and helped plan Athletic Training Day, an event for high school students from around the region. He completed an internship with Nebraska Medicine's Sports Medicine Program, where he helped organize and execute the USA Triathlon Age Group National Championships. He has reached the rank of Eagle Scout in Boy Scouts of America, and he was an active member and vice-president of the Maverick Athletic Training Students organization.
---

Outstanding Student Athlete Award: Tyler Vesel
Tyler Vesel is a two-time alternate captain and a four-year letter winner for the Omaha hockey team. Currently a junior, Vesel is working on his Bachelor of Science in Physical Education - Exercise Science, with plans to graduate in August 2019. As a junior, he was the co-winner of the NCHC's Sportsmanship Award. He has been named NCHC's Academic All-Conference three times and has twice earned NCHC Scholar-Athlete honors.
---
College of Education 2018 Undergraduate Award Winners
Jake Burnside - School of Health & Kinesiology
David Chouinard - School of Health & Kinesiology
Amber Emanuel - Department of Teacher Education
Kajsa Haines - Department of Special Education and Communication Disorders
Celeste Kantaras - Department of Teacher Education
Amber Kelly - School of Health & Kinesiology
Amber Krupski - Department of Teacher Education
Emma Leone - Department of Biomechanics
Amber Mazankowski - School of Health & Kinesiology
Conner Mazzei - Department of Teacher Education
Kelsy Neil - Department of Education and Communication Disorders
Nathan Olson - School of Health & Kinesiology
Sarah Schmidt - Department of Education and Communication Disorders
Berkley Stanton - Department of Teacher Education