The UNO Community Counseling Clinic is staffed by graduate students in Clinical Mental Health, supervised by licensed department faculty.
---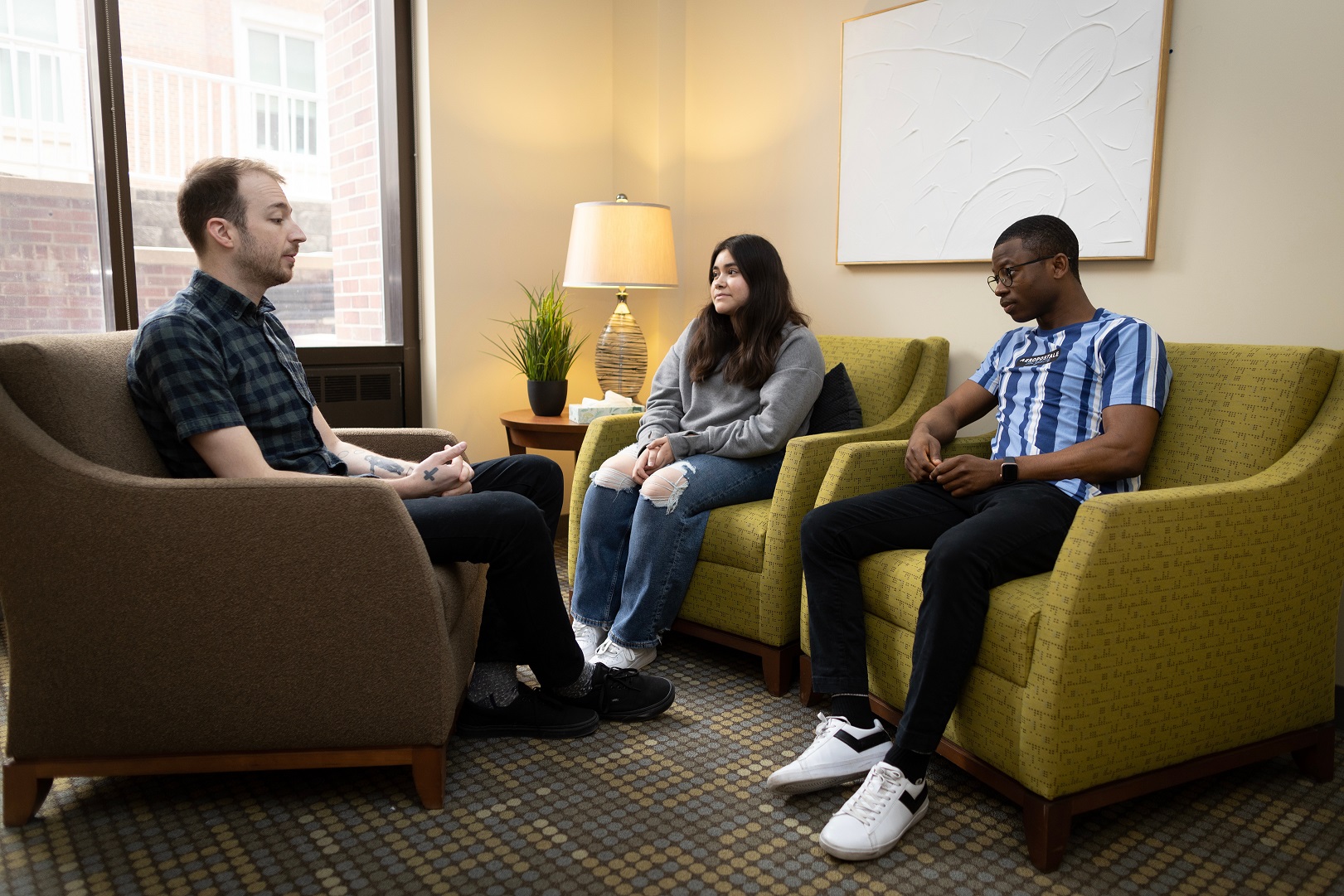 Counseling Services
The Community Counseling Clinic at UNO offers individual and group counseling for adolescents, adults, and couples, as well as UNO students. The clinic is staffed by advanced graduate students and supervised by licensed faculty.
Commonly addressed concerns include, but are not limited to:
Anxiety
Depression
Substance Use
Academic/Career/Work Concerns
Stress/Coping
Sleep concerns
Grief
Isolation/Loneliness
Relationship Concerns
Gender Identity
Self-Esteem
PTSD
Sexual Assault
Financial Stress
Eating Concerns
Housing/Roomate/Living Situation
Due to our status as a training clinic, we refer court-mandated clients as our clinicians are pre-licensure and cannot provide documentation of treatment to external agencies such as probation or parole.
---
Want to schedule an appointment?
>> Are you or your family seeking counseling services?
Contact our Clinic Coordinator for more information, or schedule an appointment:
>> Are you a UNO student, staff, or faculty member seeking counseling services?
The Community Counseling Clinic serves the UNO campus community. Additional counseling services for students are available on campus through UNO's Counseling and Psychological Services (CAPS).
In the event of a mental health emergency, please call 911.
---
Meet the Clinic Team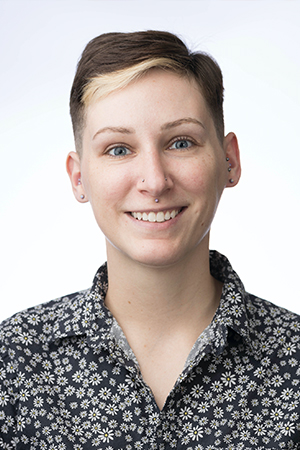 Clinic Coordinator
Audre Bedford Hansen (They/Their/Theirs)
abedfordhansen@unomaha.edu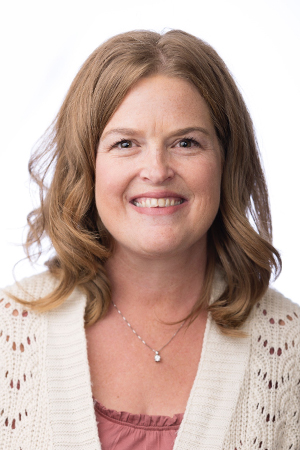 Clinical Supervisor, Clinical Mental Health
Becca Moore (She/Her/Hers)
rebeccamoore@unomaha.edu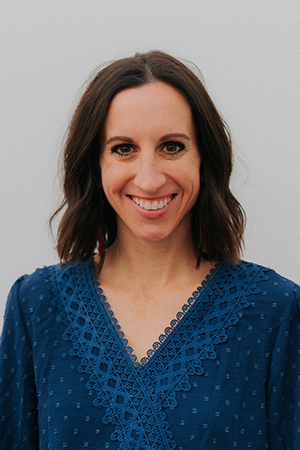 Training Director, Clinical Mental Health
Dr. Abby Bjornsen-Ramig (She/Her/Hers)
abjornsen@unomaha.edu
---
Clinic Hours and Information
Hours: Monday through Thursday from 3 P.M. - 7 P.M.
Cost per session: $15 for individuals, $20 for families/partners
Location
Roskens Hall, Room 107
UNO's Dodge Street Campus
6005 University Drive North
Omaha, NE 68182
---
Map to UNO's Roskens Hall
---
Mission Statement
In alignment with the university's mission, the Community Counseling Clinic at the University of Nebraska Omaha is client-centered and supports community engagement. UNO CCC faculty, staff and counselors-in-training are dedicated to working with diverse individuals from the Omaha metropolitan community to provide quality, evidence-based brief counseling in a centralized location at an affordable cost.
CEHHS Diversity, Equity, Access, and Inclusion Statement
We respect the worldviews of racially and ethnically diverse individuals and encourage multiple perspectives in fostering a global community dedicated to teaching, learning, service, and scholarly activity, while actively engaging in antiracist and inclusive practices. The College of Education, Health and Human Sciences is dedicated to ensuring that all individuals have access to the resources, support, and opportunities to succeed in their academic and professional careers. Through its faculty, staff, community partners, strategic plan, curricular, and extra-curricular offerings, the College is committed to preparing our students to engage equitably with all persons regardless of race, ethnicity, cultural beliefs, socioeconomic status, geographical perspective, gender identity and expression, age, religion, sexual orientation, or other identities. We honor and respect diversity and inclusion among our campus and community clients, as well as our student counselors.
---
Council for Accreditation of Counseling and Related Educational Programs