UNO Speech-Language Clinic
UNO Speech-Language Clinic
Diagnostic and therapeutic services are performed by student clinicians—graduate and undergraduate students majoring in speech-language pathology programs supervised by licensed, certified speech-language pathologists (SLPs).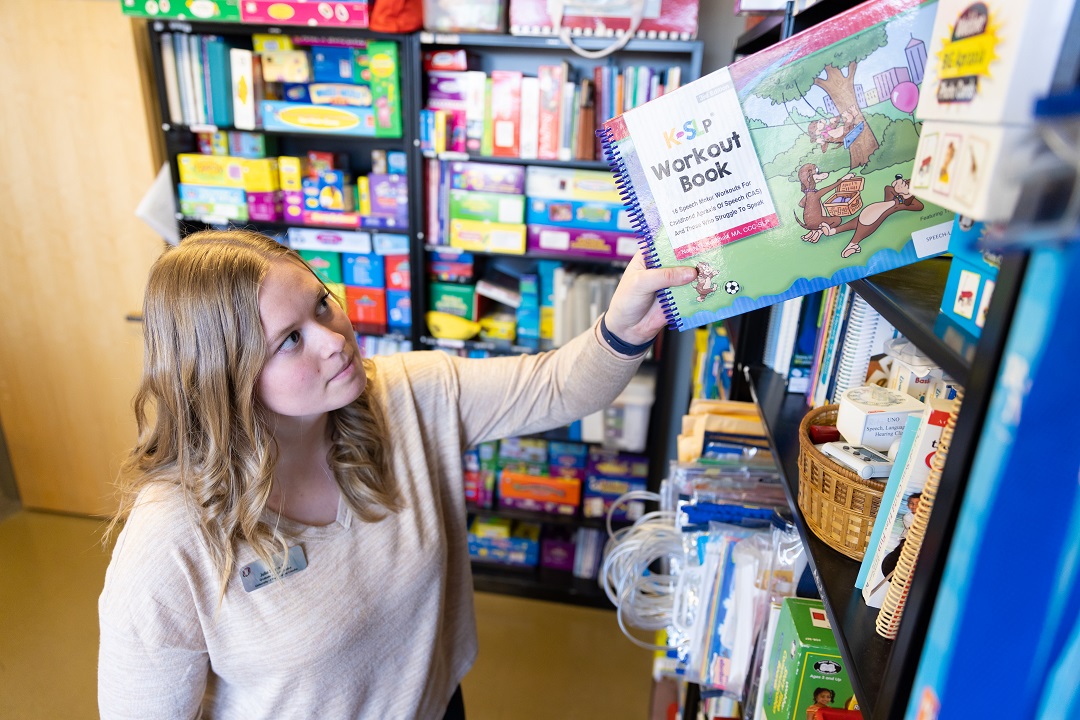 Through clinical experiences, students learn specialized skills and develop professional dispositions while offering valuable services to Omaha families and individuals. Students are provided the opportunity to observe clinical sessions, then apply the assessment and intervention skills they are learning in courses. Clinical experience is an integral part of the curriculum and training of future practitioners.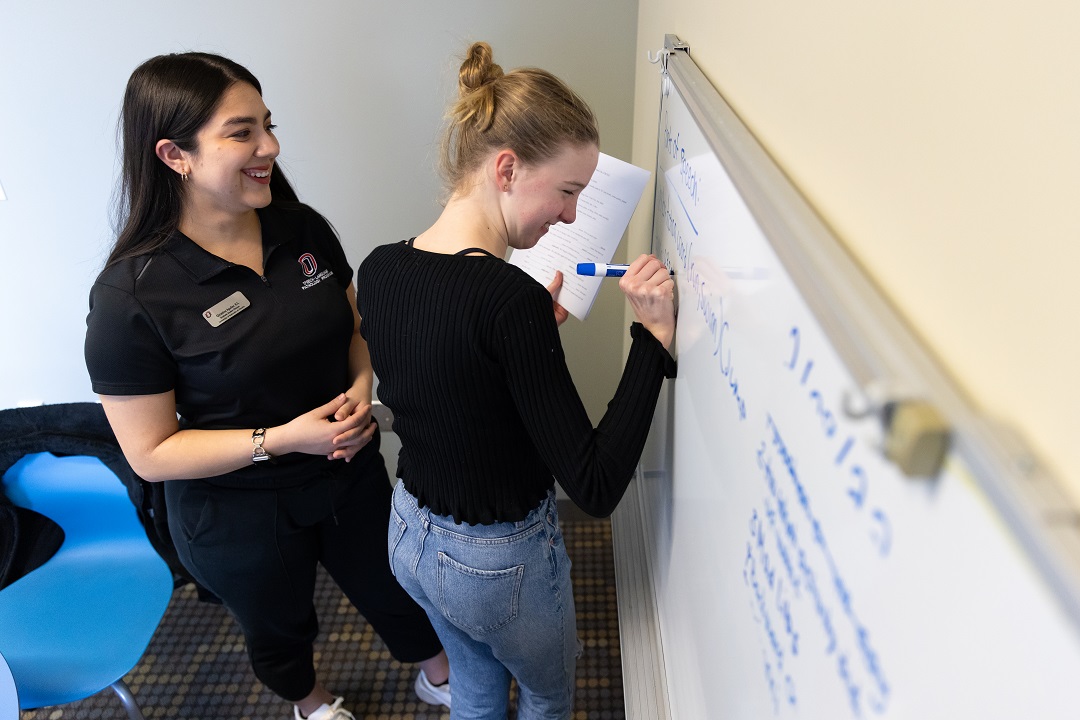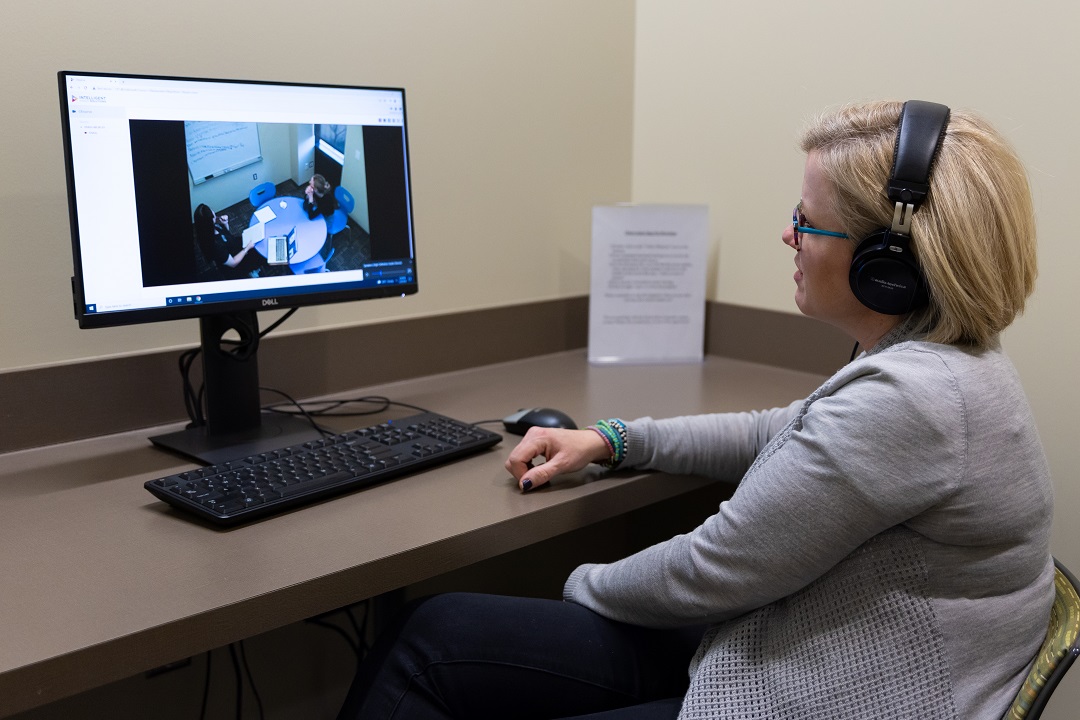 Need an appointment or have a question?
Call the UNO Speech-Language Clinic at 402.554.2201
QUALITY & ACCREDITED
The UNO Speech-Language Clinic is committed to the highest level of customer service. In post-treatment surveys, clients rated clinic personnel as sensitive and responsive to parents, clients, and spouses. 100% of those surveyed agree or strongly agree they were satisfied with the quality of service.
The clinic is coordinated by the Speech-Language Pathology Program within the Department of Special Education and Communication Disorders. Our graduate program is accredited by the Council on Academic Accreditation in Audiology and Speech-language Pathology (CAA).
Consistent with University policies and the CAA accreditation, clinic services do not discriminate based on age, citizenship, disability, ethnicity, gender identity, genetic information, national origin, race, religion, sex, sexual orientation or veteran status.
---

SERVICES
We serve clients of all ages and offer diagnostic and therapeutic services for disorders or delays related to various communication, cognitive and social skills including:
Articulation/Phonology
Receptive/Expressive Language
Autism
Fluency
Voice
Traumatic Brain Injury (TBI)/Concussion
Aphasia
Motor Speech/dysarthria/apraxia
Alternative and Augmentative Communication (AAC)
Accent Reduction
Voice Modification (Transgender Voice)
Hearing Screens
Parkinson's disease: Learn about the two-part speech therapy program >>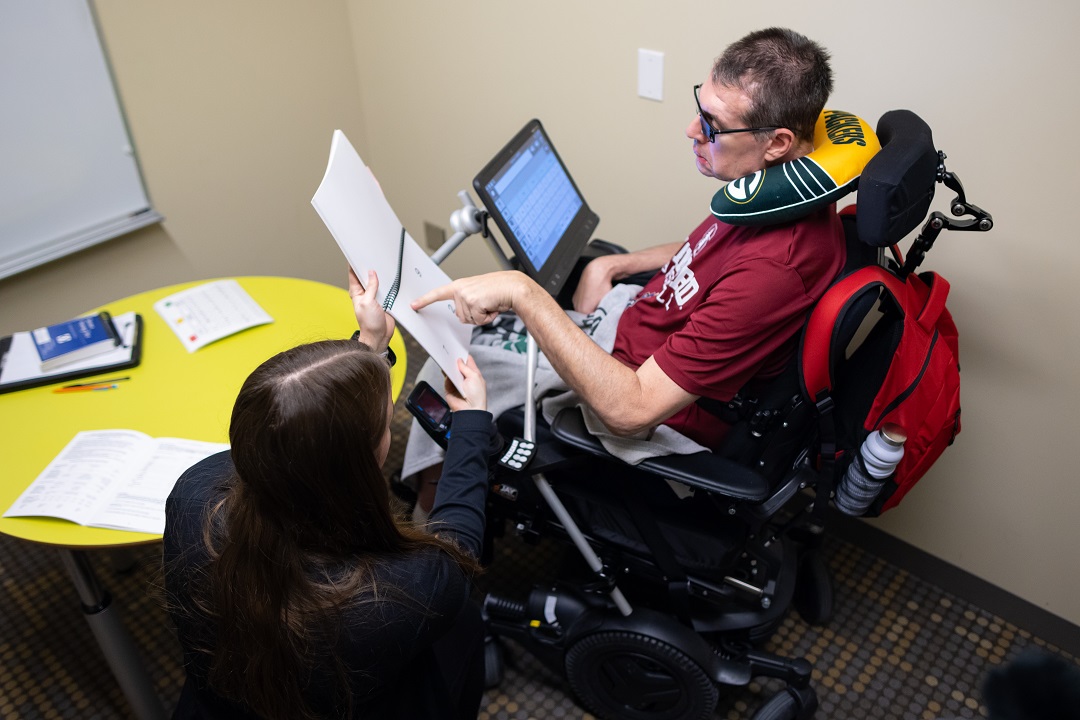 ---

LOCATION
We are located in Roskens Hall, room 512, on the campus of the University of Nebraska at Omaha, near the northeast corner of 60th & Dodge.
HOURS
Services offered spring, summer, and fall semesters. Open Mon.-Thurs. from 8:00 A.M. to 6:00 P.M.
Session times and lengths vary by semester based on the needs of our clients and student clinicians.
CLINIC TEAM
Kristina Peterkin, M.S., CCC-SLP
Clinic Director
tpeterkin@unomaha.edu
Lynn Grubb, M.A., CCC-SLP
Clinical Educator
lgrubb@unomaha.edu
Mindy Woodward
Office Assistant
mindywoodward@unomaha.edu