Teacher Education Supports Literacy Initiatives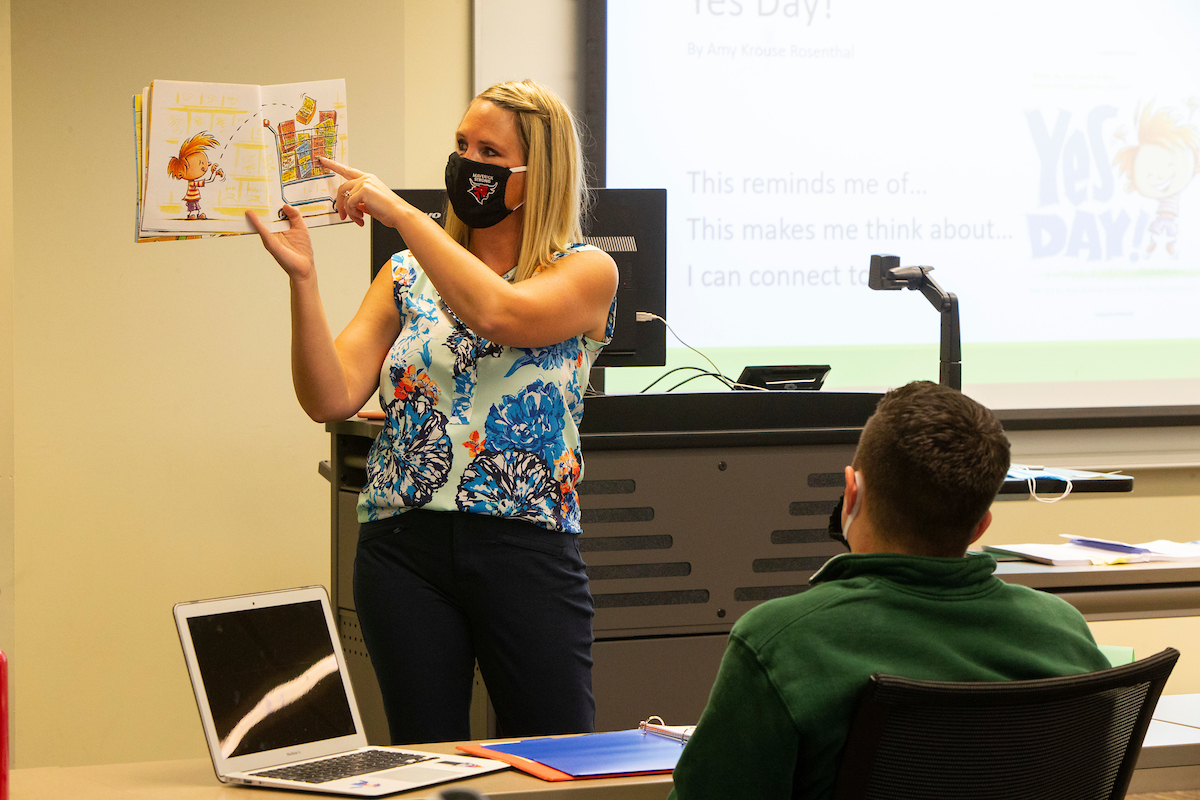 Assistant Professor Jennifer Lemke, Ed.D. leads the UNO Literacy Program with a team of Teacher Education and Library Science faculty members.
Across the U.S, states and school districts are implementing Science of Reading (SoR), a science-based, interdisciplinary approach to literacy instruction drawing from two decades of research into how children learn to read. In 2021, Nebraska revised the English Language Arts (ELA) standards to incorporate SoR, and Omaha-area classroom teachers are being supported in the rollout by the Teacher Education Department (TED).
"Literacy is important because it's embedded in everything that we expect kids to do," explains Assistant Professor Jennifer Lemke, Ed.D.
"Providing instruction and opportunities for students to learn how to read and how to make sense of what they are reading will not only benefit students across the content areas, but in their everyday life. Authentic reading, writing, listening and speaking opportunities need to be embedded in everything we do."
Dr. Lemke leads the UNO Literacy Program with a team of Teacher Education and Library Science faculty who work to incorporate SoR into UNO's Educator Prep Program curriculum and graduate coursework. The team also provides customized support for school districts.
"Dr. Julie Bell and I have been collaborating with Westside Community Schools over the past year as they look to adopt a new ELA curriculum. We provided professional learning that examined evidence-based practices through the lens of Scarborough's Rope, an SoR framework represented in our new standards."
Dr. Lemke continues, "In 2023, UNO will collaborate with Bennington Public Schools to offer in-district graduate courses. These courses, taught by district leaders, will enhance teachers' knowledge of evidence-based literacy practices and serve as a pathway for teachers to complete an advanced degree or endorsement."
Another literacy support for teachers is the annual Metlink Literacy Conference, a TED-hosted event connecting PK-12 teachers through evidence-based practices. Teachers from MOEC districts can now attend Metlink for no cost, thanks to funding from MOEC director, Martha Bruckner, Ed.D.
"We've been intentional in making sure the breakout sessions and keynote speaker for the Metlink conferences reflect literacy happenings on the state level and provide teachers with knowledge and applicable strategies to implement in the classroom," said Dr. Lemke.
At the spring conference, the keynote speaker was Colby Sharp, a 5th grade teacher, author, and national speaker with a platform of helping kids find motivation to read and fall in love with reading.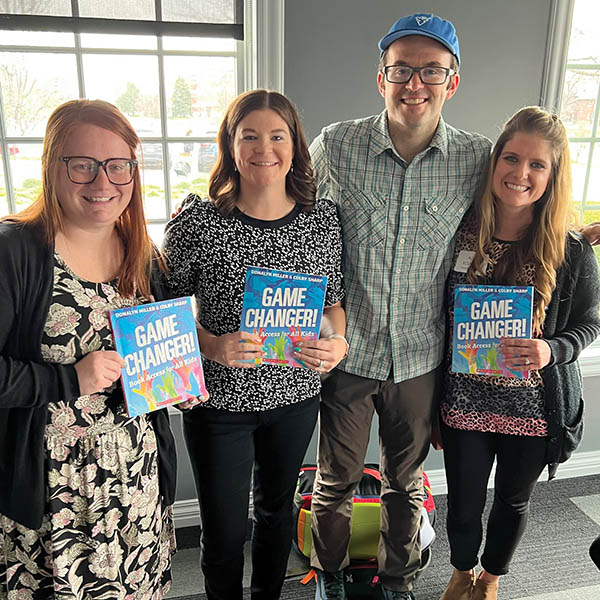 "Knowing how important both the skill and will to developing lifelong readers is, we focus on both in our literacy program at UNO," said Dr. Lemke.
The audience agreed. "This conference helped me get excited about teaching reading again," said one Metlink participant. "I left feeling motivated to try to get my students to LOVE reading in the next five weeks."
---
This story appeared in the most recent issue of the College of Education, Health, and Human Sciences Annual Report.