Research and creative activity designed to enhance our community and beyond.
The College of Education, Health, and Human Sciences is dedicated to the vitality of scholarly activity. As a metropolitan university, the University of Nebraska Omaha benefits from diverse intellectual approaches.
We are proud of the inspired creativity found in performances by
The Moving Company
, cutting edge research in balance and human movement taking place in our
Biomechanics Research Building
, as well as, a wealth of scholarly activity in STEM education, early childhood education, language and literacy development, and programs serving programs serving children and communities in our city and beyond.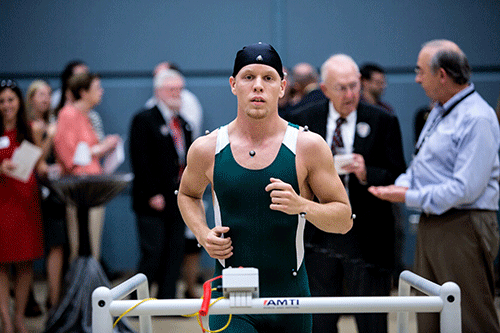 Student Research in the Biomechanics Research Building