Research and Creative Activity
Research and creative activity designed to enhance our community and beyond.
We are proud of the inspired creativity found in performances by
The Moving Company
, cutting edge research in balance and human movement taking place in our
Biomechanics Research Building
, as well as, a wealth of scholarly activity in STEM education, early childhood education, language and literacy development, and programs serving programs serving children and communities in our city and beyond.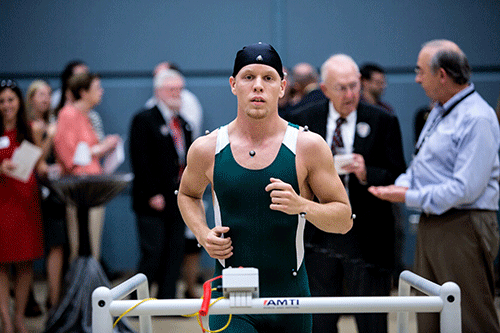 While our scholarship is led by distinguished faculty, it depends on the participation of our undergraduate and graduate students who, while making intellectual contributions to scholarly and artistic efforts, acquire the knowledge and skills that prepare them to be successful leaders during and after their time at UNO.
View a growing list of the College of Education's research and creative activity.