Educational Leadership Programs Now 100% Online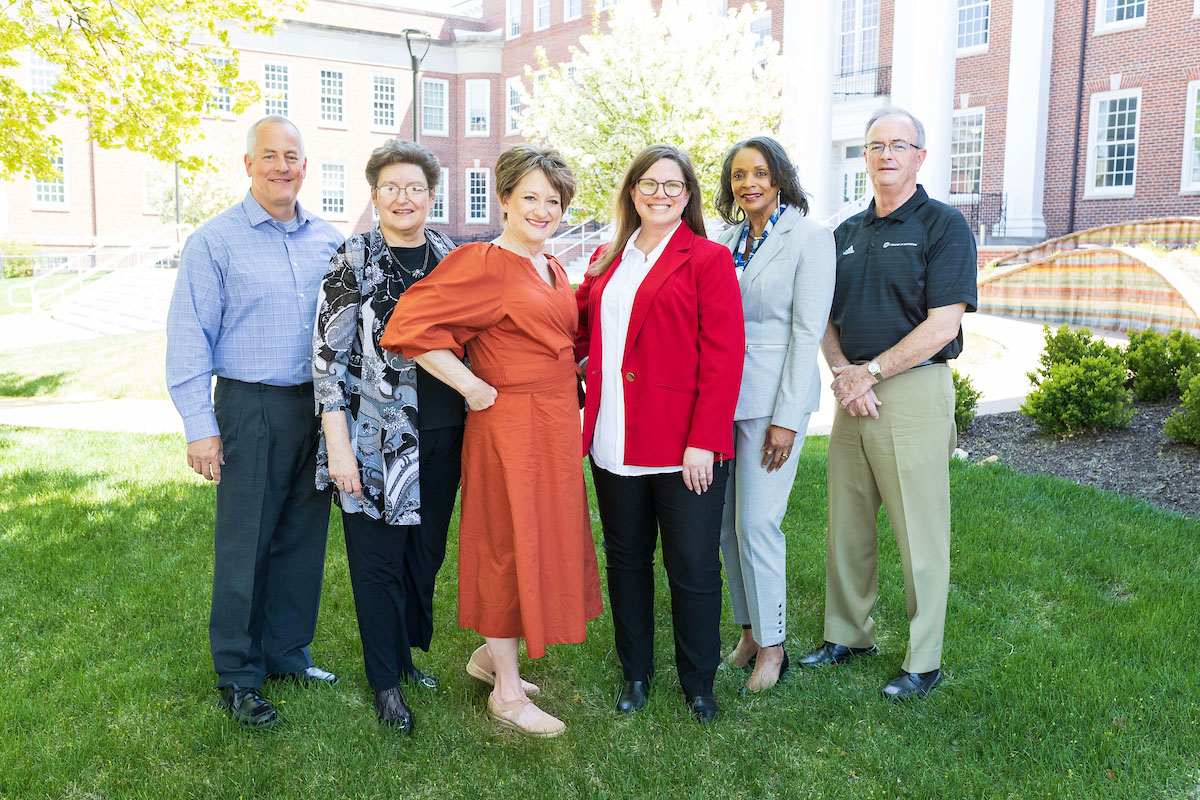 For over 30 years, the Department of Educational Leadership has supported graduate students in developing their leadership skills.
This story appeared in the most recent issue of the College of Education, Health, and Human Sciences Annual Report.
---
For over 30 years, UNO's Department of Educational Leadership (EDL) has fulfilled an essential need across Nebraska for P-12 administrators as well as school district and nonprofit leaders. EDL's programs recently transitioned to a 100% online format, providing professionals and aspiring leaders with additional flexibility to pursue advanced degrees in Educational Leadership. The fully online format also creates expanded learning opportunities for students throughout the U.S. and in other countries.
"We are excited that our established, high-quality graduate programs are even more accessible to those looking to grow their leadership skills," said Department Chair Tami Williams, Ed.D.
The department offers three degree programs—a Master of Science Degree in Educational Leadership, an Education Specialist (Ed.S.) degree, and a Doctoral Degree in Education (Ed.D.). An administration endorsement is also available for students who have completed a master's degree and are seeking principal certification or special education supervisor certification.
"Courses are taught by experienced faculty researchers who bring a range of knowledge as former school district leaders. All of our part-time faculty work in the field and bring their practical knowledge and connections to the academic setting," explained Dr. Williams.
"Students really gain an understanding of how the concepts they are learning in class apply to the real world."
Other program features include engaging coursework, fieldwork, and professional development experiences, allowing students to build skills and create connections. Optional in-person networking events like the Lead Like a Maverick event and the Fall Leadership Dinner are held biannually, and offer students a space to interact with peers and the broader Omaha educational community.
Students are also provided with unique research opportunities to explore trends and issues in education, including access to a new partnership with the Nebraska Department of Education (NDE) through the Nebraska Education Policy Research Lab.
"By the time they complete their degree, students possess invaluable practical leadership experience, along with a strong set of creative and critical problem-solving skills," said Dr. Williams. "Our alumni excel in leading educational innovations and making a positive impact on educational systems."
---
THE PROGRAMS:
Ed.D. in Educational Administration
Designed for educators who have completed foundational work in school leadership and hold a current administrative certificate. Most Ed.D. students pair their work with the requirements for a superintendent's certificate.
Educational Specialist (ED.S.) Degree
Designed for the experienced practitioner who holds a master's degree and administrative certificate and wishes to complete the requirements for a superintendent's certificate.
Master of Science in Educational Leadership
Designed for educators who hold a teaching certificate and wish to complete the requirements for a principal or special education supervisor certificate. Administrative Certificate Endorsement also available for those with a master's degree.