Public Health Professor Dr. Sofia Jawed-Wessel recognized as Outstanding Young Omahan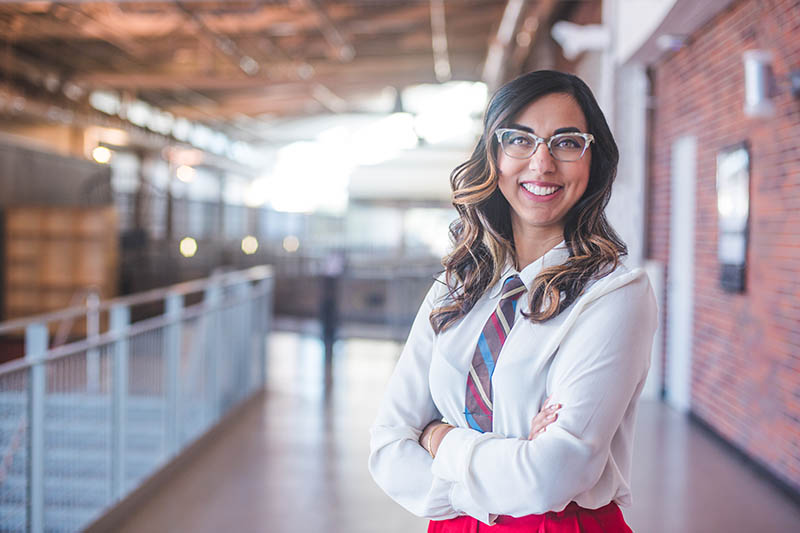 Photo courtesy of Adam Case
Dr. Sofia Jawed-Wessel was recently recognized as a 2017 Ten Outstanding Young Omahan (TOYO! ) by the Omaha Junior Chamber of Commerce--better known as the Omaha Jaycees. Dr. Jawed-Wessel will be honored during a February awards ceremony.
The award honors individuals between the ages of 21 and 40 who show exemplary commitment to improving the Omaha community through selfless acts of kindness while excelling in their professional careers. TOYO! is the longest running Jaycees event in the nation. Check out the other winners with a UNO connection >>

Dr. Jawed-Wessel is an Assistant Professor of Public Health in UNO's School of Health and Kinesiology, and she is the Associate Director of the Midlands Sexual Health Research Collaborative. Her research focuses on understanding and improving the sexual health of women and couples as they transition into parenthood.

Her TED talk, "Women's sexual pleasure: What are we so afraid of?" was recently promoted on TED.com, and has been viewed over 2 million times.
Dr. Jawed-Wessel was also a 2017 recipient of a prestigious Women's Center for Advancement (WCA) Tribute to Women Award.