UNO Study Identifies Strengths, Limitations of Vocational Reentry Programs in Nebraska
published: 2022/07/26
contact: Brandon Bartling - Office of Strategic Marketing and Communications
email: unonews@unomaha.edu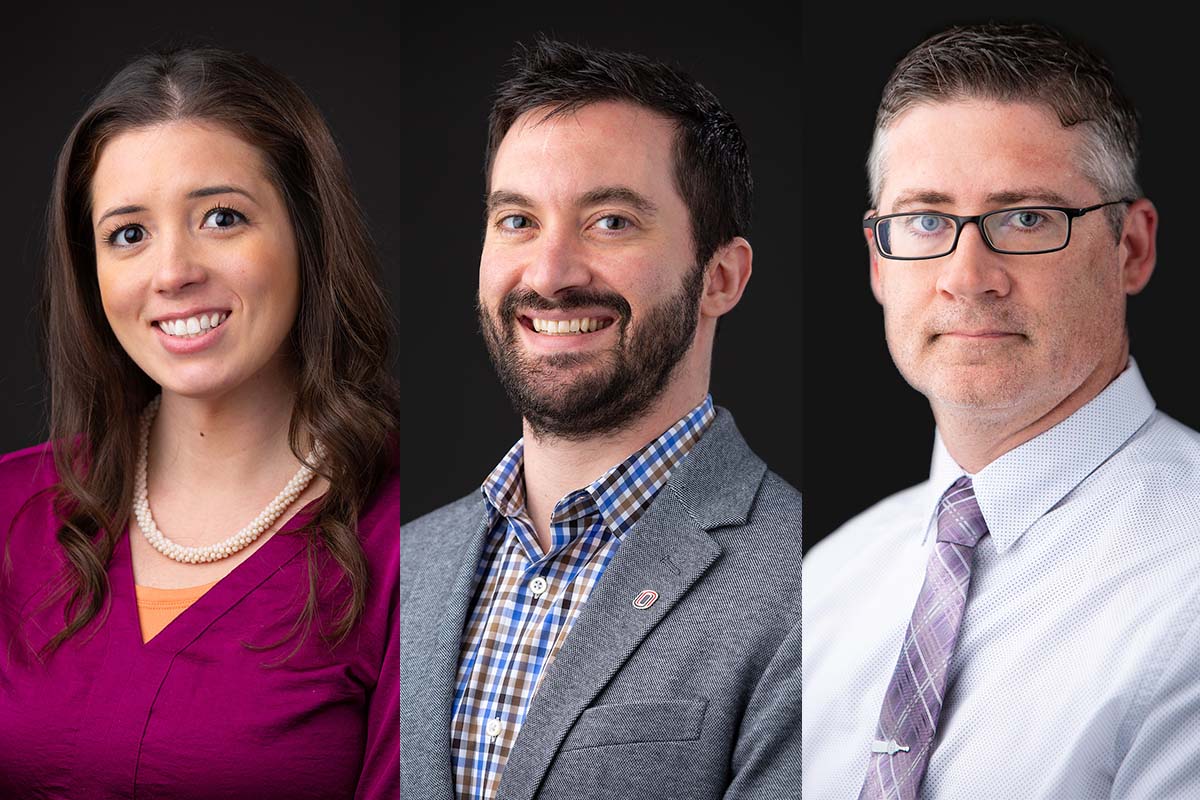 A new study by researchers at the University of Nebraska at Omaha (UNO) is increasing our understanding on how to assist formerly incarcerated persons in Nebraska to transition back into the community and remain crime-free.
The researchers conducted one-on-one interviews with 21 formerly incarcerated individuals who had completed Nebraska's Vocational and Life Skills (VLS) program in 2018. The VLS program prepares individuals for life after incarceration, readying them to reenter society and the state's workforce. The VLS program consists of the Department of Correctional Services and local organizations that provide behavioral change programming and social support during the reentry process.
Five themes emerged from the interviews with study participants: Personal development, selective social support, resilience and optimism, feeling ready for something better, and gaining employment. Participants spoke most often to the improvements they experienced in their personal development, social support, and optimism.
Researchers also found that programming that focused on social support was thought to be more impactful to the participant than programming focused on behavioral change.
The study additionally identified unaddressed limitations to the reentry process. Participants noted that structural barriers still exist. An example of such a barrier is that some employers can be hesitant to hire new employees with a criminal background, leading formerly incarcerated individuals to remain in low-paying jobs that do not provide benefits.
This study departs from previous nationwide studies that have focused nearly exclusively on how similar programs impact recidivism, or criminal reoffending after incarceration. UNO's study delved into participants' criminal involvement, but also why they decided to enroll in the VLS program, and how the program has helped them in other ways. It measured impacts across five stabilizing factors targeted by the program: Housing, employment/education, mental health, substance use, and supportive relationships.
Katelynn Towne, Ph.D., research coordinator for the Nebraska Center for Justice Research housed at UNO, spoke to the value of this research.
"By taking a more holistic approach to measuring the success and impacts of this program, we were able to provide program participants with a rare opportunity to reflect upon and provide feedback on which aspects of the program were the most impactful for them individually," Towne said. "Individuals who enter the VLS program are committed to changing themselves for the better. Our research helps ensure that the VLS program is successful in helping them fulfill that personal commitment."
These findings can help reentry professionals better understand how to optimize the VLS program for future success, keeping more individuals out of the criminal justice system and successfully transitioning back in society and the workforce. Ultimately, lessons learned through this research may help VLS serve as a model for similar programs nationwide.
These researchers are currently conducting a similar study focusing on barriers to successful employment from the employers' perspective.
Towne co-authored this research alongside Michael Campagna, Ph.D., research associate at NCJR; Ryan Spohn, Ph.D., director of NCJR; and Amber Richey, a doctoral candidate in criminal justice at Indiana University Bloomington. The full article was recently published by the highly rated special topics journal Crime & Delinquency.
About the University of Nebraska at Omaha
Located in one of America's best cities to live, work and learn, the University of Nebraska at Omaha (UNO) is Nebraska's premier metropolitan university. With more than 15,000 students enrolled in 200-plus programs of study, UNO is recognized nationally for its online education, graduate education, military friendliness and community engagement efforts. Founded in 1908, UNO has served learners of all backgrounds for more than 100 years and is dedicated to another century of excellence both in the classroom and in the community.
Follow UNO on Facebook, Twitter, Instagram, TikTok, LinkedIn, and YouTube. 
Contact Us
If you have a story idea, news tip, or other question, please email the UNO News team at unonews@unomaha.edu.