Abbey Henrichs Named Director of Events
Henrichs, who previously served as assistant director for special projects in the Office of Strategic Marketing and Communication, will lead the planning and execution of high-level, university-wide events in her new role.
published: 2022/06/05
contact: Office of Strategic Marketing and Communication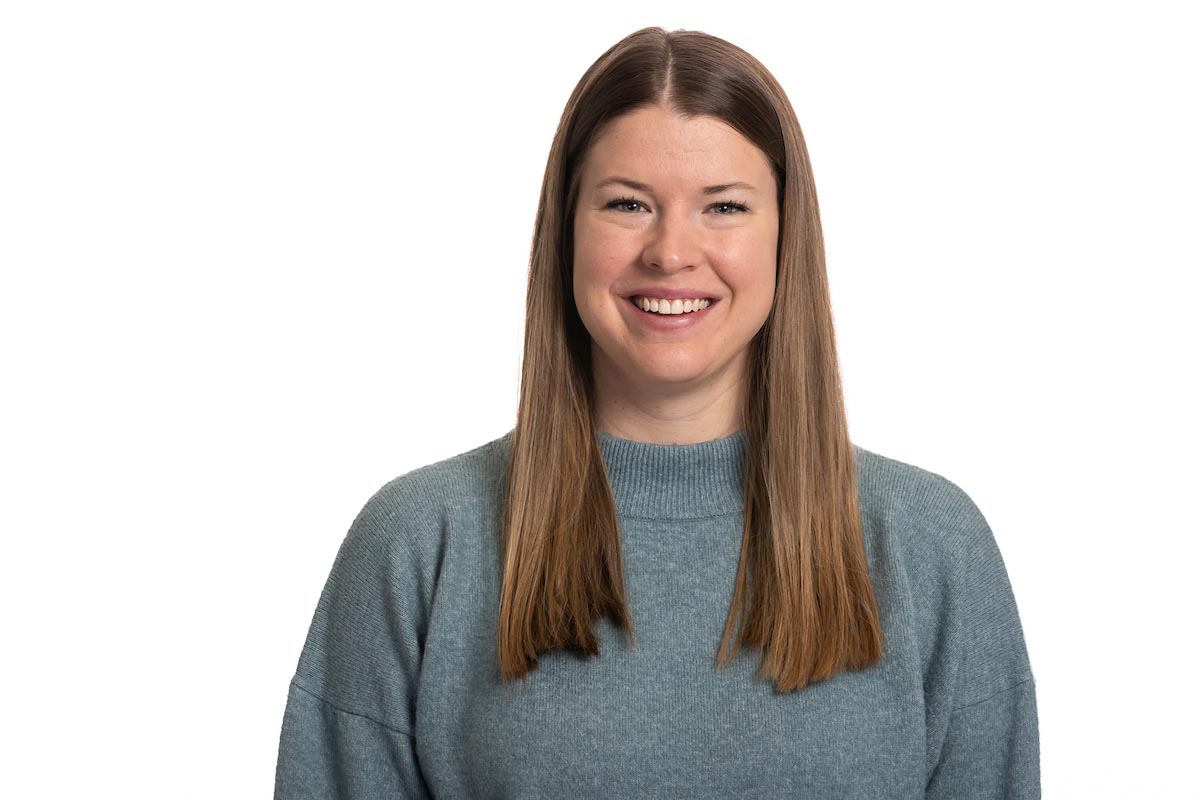 Abbey Henrichs
The
Office of Strategic Marketing and Communications
(MarComm) has announced that Abbey Henrichs, a University of Nebraska at Omaha (UNO) alumna who has served UNO as a staff member in various roles over the past six years, has been selected as UNO's director of events. She will begin her role effective June 13.
"Abbey's passion for creating memorable experiences and proven leadership skills makes her the ideal fit to lead an already exceptional Events team," Chief Communication and Marketing Officer Makayla McMorris said. "She will be a key ingredient to UNO's success as we look to foster collaboration within our campus and throughout our community."
Henrichs most recently served as assistant director of special projects within MarComm, a role she has held since October 2021. In the role she led projects that include UNO's Career Connect launch event, UNO Vice Chancellor/Athletic Director Adrian Dowell's introductory press conference, and Head Men's Basketball Coach Chris Crutchfield's introduction event. She also played key support roles in December 2021 and May 2022 Commencement ceremonies and the Investiture ceremony for Chancellor Joanne Li, Ph.D., CFA.
As Director of Events, Henrichs will oversee the planning and execution of university events, including Commencement ceremonies, campus forums, Convocation events, UNO Chancellor events, and other large-scale engagements.
"The incredible experiences I've had at UNO as a student and as a staff member have shaped me into the person I am today," Henrichs said. "This new role will provide me more opportunities to give back to a university and a community that has already given me so much and I am eager to get started."
Prior to MarComm, Henrichs served as a campus visit coordinator for New Student and Family Programs from 2016 to 2019 and then as the assistant director for student success events from 2019 to 2021
A native of Lincoln, Henrichs earned a Bachelor of Science in public health from UNO in 2016 and a Master's degree in education administration from the University of Nebraska-Lincoln in 2019.
About the University of Nebraska at Omaha
Located in one of America's best cities to live, work and learn, the University of Nebraska at Omaha (UNO) is Nebraska's premier metropolitan university. With more than 15,000 students enrolled in 200-plus programs of study, UNO is recognized nationally for its online education, graduate education, military friendliness and community engagement efforts. Founded in 1908, UNO has served learners of all backgrounds for more than 100 years and is dedicated to another century of excellence both in the classroom and in the community.
Follow UNO on Facebook, Twitter, Instagram, TikTok, LinkedIn, and YouTube.